Herbal Remedies and the Original People of America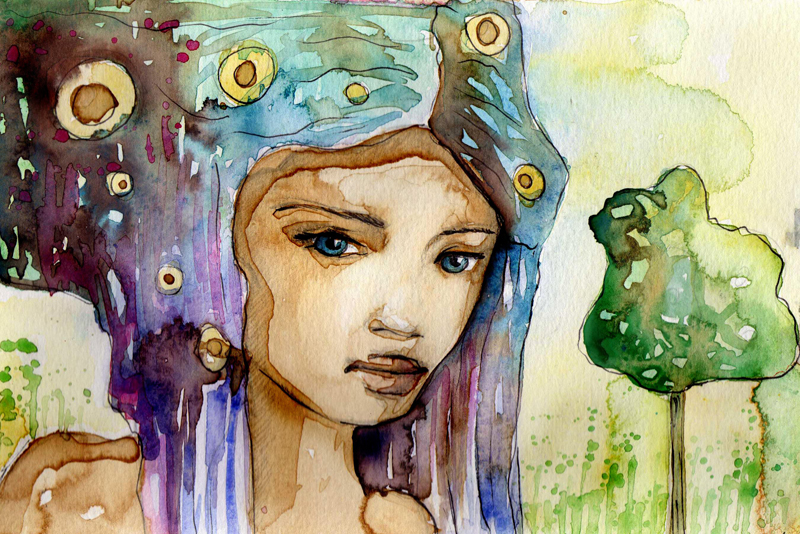 The Original People of America, You know them as the Native Americans, I know them as my ancestors. The people who taught me didn't look like the "Indians" portrayed in the movies. My teachers were everything from red skinned to dark skinned and had wavy to kinky hair.
There was always a garden, there were always canned foods (not the ones in aluminum cans) that had been stored from picked crops and there were always herbal remedies. If you've been paying attention to all the "news", you'll see that health care is a major issue and people are frightened. Why? Because they've placed their health in the hands of someone else. From the foods you eat to the medicines to treat aliments, as a country you believed that someone else knew best about how you should take care of yourselves.
There's a move to go back to living off the land. That's easier said than done. It takes years of knowledge and patience to work with Mother Nature. However, you can have a little herbal garden in your space, even if it's in pots that sit on your window ledge. These herbs can be used for everything from seasoning your food to making herbal tinctures. Herbs such as cedar, sage or sweetgrass were even used in the sweat lodges. By the way, if you've never had the experience of being in a traditional sweat lodge, you're really missing out on a wonderful form of meditation. If you don't like tight, closed in places, you may not like the sweat lodge.
It's interesting how my ancestors have often been referred to as savages, yet they possessed the knowledge of how to heal people using the herbs and plants of Mother Nature. Without their knowledge these herbs, flowers and plants, a lot of the first people from England would have died sooner than they did.
So what did we use?
Aloe
- We all know Aloe Vera is used for burns, wounds and poison ivy. But did you know that it can also be used on fungal infections, frost bite and eczema? The simplest and best way to use Aloe is to cut off a section of the leaf and squeeze the thick gel from its core. Whether you applying it to your skin or taking it internally, it's a great gift from nature.
Sage
- This was one of the staples used by my ancestors. Not only was it used and burned during healing ceremonies, the leaves were used in teas for treating fevers, headaches and even diarrhea. Some say Sage has properties that will boost the health of your brain and your nervous system.
Valerian Root
- It is said that this plant may have been among the worlds very first tranquilizer. Its Latin name is "valerie" which means "courage". It is also said that Valerian Root has the ability to reduce anxiety and fear. The Indigenous People were well aware of valerians ability to relax your body and mind.
These are but three of some 500 herbs known to be used by the Original People of North America. Should you choose to study their culture, you will find that herbs and herbal compounds were used in everything from food, to medicine, to burning in the sweat lodge. Sit with your elders and ask them to share herbal remedies used when they were growing up. You'll be surprised at what you will learn.
That's it for this week. As always ...
Dedicated To Your Beauty
Juliette's Website
Nyraju Skin Care


Related Articles
Editor's Picks Articles
Top Ten Articles
Previous Features
Site Map





Content copyright © 2019 by Juliette Samuel. All rights reserved.
This content was written by Juliette Samuel. If you wish to use this content in any manner, you need written permission. Contact Juliette Samuel for details.