Peter - Would you deny Jesus ?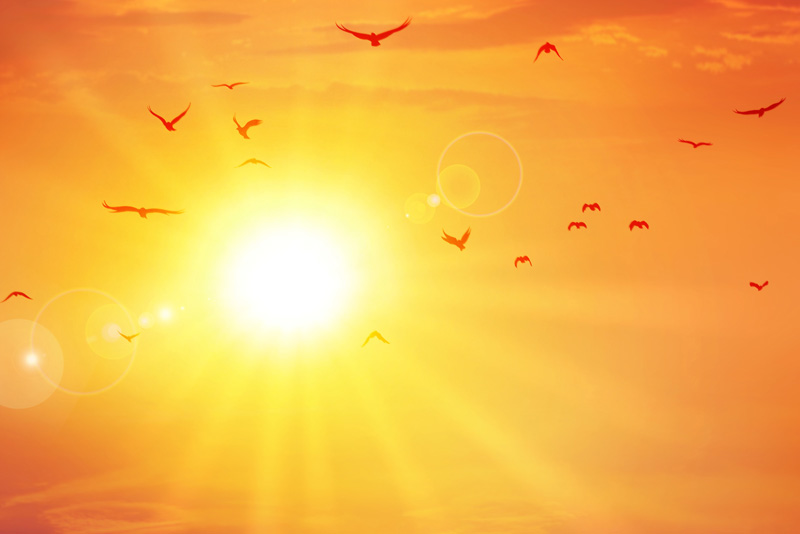 When I think of Jesus' arrest and crucifixion, the apostle Peter's failing comes to mind. Only a few hours before his three infamous denials, Peter had boasted of how he would defend Jesus. Then Jesus had warned him. "this very night, before the rooster crows, you will deny me three times." Matthew 25:34 ESV
And Peter became the man who denied knowing his Lord and Savior. How could Peter do such a thing? I would never—would I?
A mob of men—soldiers, officials, chief priests, Pharisees, and Judas, came to arrest Jesus. Peter jumped in to defend him. Even in the face of a mob carrying swords and clubs, Peter was willing to fight to the death. He drew his sword, struck out and cut off the ear of Malchus, the servant of the high priest. (Matthew 26) But Jesus stopped Peter from getting into more trouble. He always protected his disciples. He'd tried to make them understand it was the Father's plan that the Son of Man be arrested.
Peter's bravery seemed to fade as the night went on. He and his friend, probably John, followed the crowd to the high priest's palace. John was known there, so the servant girl on duty readily admitted him. Peter was shut out. Peter stood outside the gate until John returned to speak to the girl, convincing her to let him in.
First denial
The girl challenged Peter. "You are not also one of this man's disciples are you?" John 18:17 ESV Peter denied being Jesus' disciple. "I am not."
I doubt Peter would have been afraid of a little servant girl. But, she might have called the guards. That would have been a problem.

Did Peter see it as his only opportunity to keep an eye on what was going on with Jesus? With this one denial he would gain entrance to the courtyard.
Second denial
It was cold in the courtyard. The servants and officers had built a fire. Peter huddled with them, staying warm. Some of those, around the fire, questioned him. "Are you one of his disciples?" (John 18:25) Peter again said. "I am not."
It was warm by the fire. Peter blended in, in that comfortable place—as long as no one knew he was a disciple of Jesus.
Third denial
This time the challenge was more threatening. A man who had been present at Jesus' arrest, spoke up. He happened to be a relative of Malchus (see above) and would have remembered Peter, the man who sliced off an ear. With intense emotion, Peter swore. He declared with an oath. "I do not know the man." Matthew 26:74 ESV
This threat was serious. Peter could have been arrested and charged for assaulting Malchus. We know Jesus healed the man's ear, but the officials wouldn't have taken that into account when charging him.
"and at once a rooster crowed." John 18:27b ESV
Earlier that day.
Mathew 26 tells of the garden of Gethsemane. While Jesus went off to pray alone, he left his apostles with "Stay here and keep watch with me." Matthew 26:38 NIV He returned to find them asleep, and spoke to Peter. "Watch and pray so you won't fall into temptation." (Matthew 26:41) They fell asleep again.
If Peter had been praying instead of sleeping, would he have been better able to resist the temptation that was to come?
To think about:
When has denying—or omitting truth—helped to get a job or to keep friends?
I'm a joiner. I like being part of a group. I dislike friction. When have I kept quiet when talk has turned insulting to Jesus?
Should I be praying to overcome temptation?
I like to think if I were confronted, asked if I am a Christian, I would proudly declare, "I am." But I've never been threatened with bodily harm or arrest for loving Jesus. The sense of self-preservation is strong. "I am not." might slip out—or be implied—before I think.
You Should Also Read:
Impulsive Peter - Victorious Faith
The Apostles
Apostle Matthew


Related Articles
Editor's Picks Articles
Top Ten Articles
Previous Features
Site Map



Follow @LynneChapman
Tweet





Content copyright © 2022 by Lynne Chapman. All rights reserved.
This content was written by Lynne Chapman. If you wish to use this content in any manner, you need written permission. Contact Lynne Chapman for details.