Impulsive Peter - Victorious Faith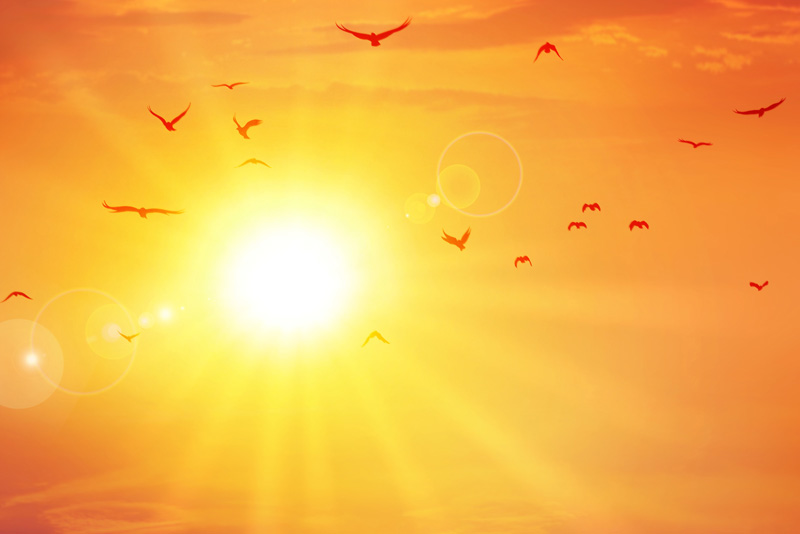 Sometimes we fail at being the faithful Christians we plan to be. We know what Christians are supposed to do and what Christians are supposed to be like but no matter how hard we try, we will mess it up. The good thing is that we know God forgives us and that our failures are not written in a book, for all the world to read, like the man who is the subject of this article. How many people do not know of the famous failure of the apostle Peter? Who can miss the fact that he denied knowing his beloved Jesus on the night of His death?
But, I like Peter. He was so real. He was so impulsive. He spoke before he thought, jumped in without looking and acted without thinking it through. Let's take a look at Peter's life after he met Jesus.
Peter was a fisherman. Jesus was walking past where Peter and his brother Andrew were mending their nets and said, "Come follow me." Immediately they laid down their nets and followed Jesus.
(Matt 4:18-20 Matt. 14:25-31)


My favorite of Peter's moments happened when he and the other apostles were in a boat in a stormy sea. It was sometime between 3 and 6 a.m. and they were more than 3 miles from land when they saw what they thought was an apparition coming toward them. In actuality it was Jesus walking on the water. After Jesus identified Himself Peter, caught up in the moment, called "Lord, if it's you, tell me to come to you on the water."
Jesus said, "Come." So Peter climbed out of the boat and walked on the water. This victory was short lived, however, for when his attention turned from Jesus to the wind, Peter became afraid and started to sink. He cried out for help and Jesus reached out His hand and caught him. That moment of victorious faith was grand. How many of us would have such faith in Jesus that we would have climbed out of that boat?


Jesus asked His disciples who they thought He was. Peter was the first to acknowledge Jesus' deity as the Son of the living God. (Matt. 16:15-16)


Peter, along with James and John, went with Jesus up onto a mountain to pray. As Jesus was praying He was transfigured and his clothes became as white as if they were bleached. Peter, James and John were witnessing a glimpse of God's glory. Then Moses and Elijah appeared, talking with Jesus. Being a man of action and not knowing what else to do, Peter offered to build shelters for the three holy men. An authoritative voice from heaven let him know that this was a time to worship, and to learn. (Matt 17:1-4, Luke 9:28-36)


Before their last Passover Feast, Peter was shocked and wanted to refuse as Jesus took on the role of the servant and proceeded to wash the disciples' feet. However, when Jesus told him that unless He washed him, he would have no part with Him, Peter was ready to have Jesus wash his whole body.


When Jesus told the apostles that He was leaving and that they couldn't follow where He was going, Peter boasted that he would lay down his life for Jesus. This brought Jesus' prediction that Peter would deny Him three times that very night. I wonder what Peter thought about this. He may have found it hard to believe, but we know that Jesus never lies. When Jesus was arrested, Peter followed from a distance so as not to be seen. While Jesus was being questioned, Peter was sitting in the courtyard, surrounded by enemies. Peter was so frightened that he did deny knowing Jesus - three times. (John 13 and 18)

When he realized what he had done, he was stricken and wept bitterly for he had failed the One he loved. But Peter didn't give up. After the crucifixion, he stayed in contact with the other disciples. On Resurrection morning, Mary Magdalene came to him with the news that the stone had been rolled away from the tomb. He ran to the tomb to see for himself. Later he was with the believers when Jesus appeared among them.


Jesus appeared to them again by the Sea of Tiberias. Peter and some other disciples were fishing when they recognized Jesus on the shore. The ever impulsive Peter jumped out of the boat and swam to shore, leaving the others to follow in the boat. (John 21)

On the shore, when they had finished eating, Jesus restored Peter. Peter reaffirmed his love for Jesus three times - the same number of times he had denied Him. Jesus said to Peter, "Follow me."
After that, Peter followed Jesus closely. He went on to be a great preacher of the gospel and a leader of the church. He wrote 1st and 2nd Peter in the Bible. You can read about Peter receiving the Holy Spirit and many of the miraculous things he did in the book of Acts.
You Should Also Read:
Judas Iscariot
Apostle Matthew
The Apostles


Related Articles
Editor's Picks Articles
Top Ten Articles
Previous Features
Site Map



Follow @LynneChapman
Tweet





Content copyright © 2023 by Lynne Chapman. All rights reserved.
This content was written by Lynne Chapman. If you wish to use this content in any manner, you need written permission. Contact Lynne Chapman for details.