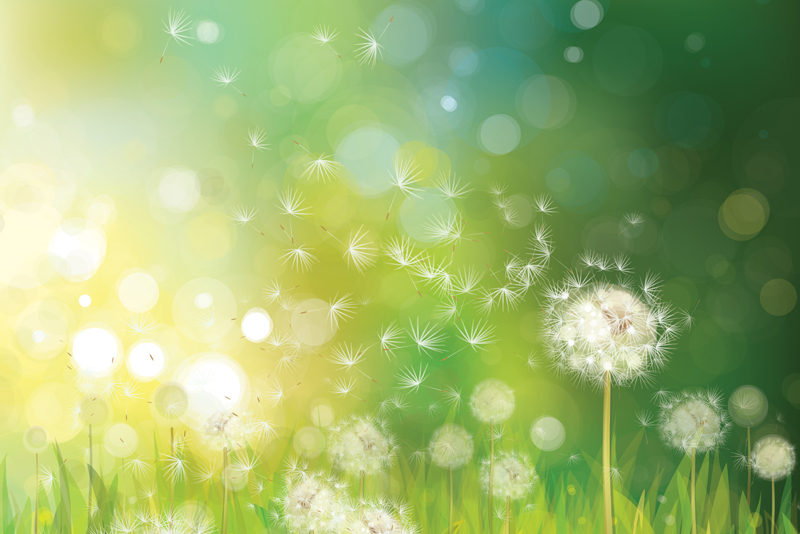 Are you taking your daily flaxseed oil? Studies show that essential fatty acids coming from organic flax seed or hemp seed oil can help reduce seasonal allergies. Take one tablespoon daily.

Essential fatty acids (EFAs) are found naturally in many other foods including canola oil, green leafy vegetables, raw walnuts and walnut oil, and flaxseeds to name a few. Fatty acids are important for all systems of the body to function normally, including your skin, respiratory system, circulatory system, brain and organs.

There are two fatty acids which your body does not produce. They are omega-3 fatty acid and omega-6 fatty acid. Just eat some foods, like flaxseeds or flaxseed oil, to get your EFAs.

Omega-3s may help many health conditions, including allergies, asthma, cardiovascular disease, high blood pressure, diabetes, arthritis, osteoporosis, high cholesterol and others, according to research studies. The American Heart Association recommends that you consume at least two servings per week of fatty fish, like salmon, sardines, herring and tuna.

Other foods that contain Omega-3s include grains, Brazil nuts, mustard seeds, pumpkin seeds, chia seed oil, green leafy vegetables and wheat germ oil.
Flaxseed, or Linum usitatissimum, is harvested from the flax plant, which originated in Egypt. Flaxseed has been used for centuries for medicinal and nutritional purposes with few reported side effects.

However, people should avoid flaxseed products if they have an allergy to flax seed, flaxseed oil or any member of the Linaceae or Linum plant families.
Flaxseed also is used as a laxative because the seeds contain fiber, along with protein, lignans, essential fatty acids and oils called either flaxseed oil or linseed oil.

The laxative effects of flaxseed and sometimes other flaxseed products may cause diarrhea, nausea and stomach discomfort in some individuals. People suffering from food allergies or intolerances, irritable bowel syndrome, diverticulitis, inflammatory bowel disease, Crohn's disease or ulcerative colitis should avoid consuming flaxseed products.

Instead, try other sources of Omega-3s as I have since I have a sensitivity to flaxseed products. I like pumpkin seeds or pumpkin seed butter. Here's a simple recipe for Cinnamon Pumpkin Seed Butter.

Ingredients:
•3 cups pumpkin seeds, raw and shelled
•¼ teaspoon cinnamon
•1½ tablespoons maple syrup

Instructions:
•Preheat oven to 350. degrees.
•In a bowl, toss cinnamon and pumpkin seeds to evenly coat.
•Place the pumpkin seeds on a cookie sheet and bake for 15 minutes or until golden.
•Allow to cool.
•Place the seeds in a food processor and process into butter for several minutes, occasionally scraping down the sides with a spatula.
•After the first minute or two, it will look like a giant ball, keep going.
•Add your pure maple syrup (optional) and continue pureeing until it becomes smooth.

Note:
Make plain pumpkin seed butter the same way but omit the cinnamon and maple syrup ingredients

















Related Articles
Editor's Picks Articles
Top Ten Articles
Previous Features
Site Map





Content copyright © 2018 by Sheree Welshimer. All rights reserved.
This content was written by Sheree Welshimer. If you wish to use this content in any manner, you need written permission. Contact Sheree Welshimer for details.