5 Myths About Oily Ethnic Skin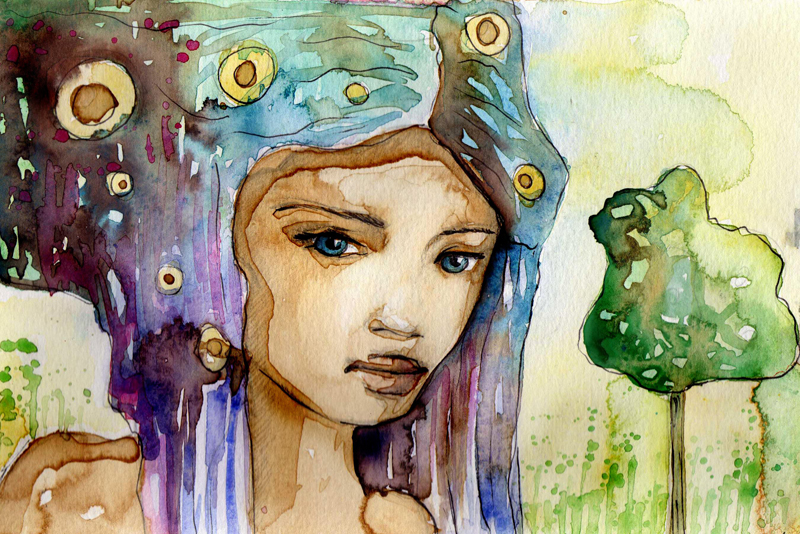 Calling all ethnic beauties with oily skin! You know who you are. Your face is forever embraced with a shine that competes with the nearest light bulb. You know all to well what it means when someone mentions the T-zone on your face. You're constantly looking for oil free products so as not to enhance the oiliness seen on your face. You've been taught certain things about your oily skin that aren't necessarily so.
Let's take a look at 5 Myths About Oily Ethnic Skin:
1. Oily Skin doesn't need a moisturizer.
- Not so, your oily skin can benefit from a moisturizer both day and night so that your complexion can stay healthy and balanced. One key factor is to make sure its water based and oil free. Chamomile essential oil in an aloe vera base can help reduce dryness as well as act as a skin conditioning agent. It has anti-inflammatory and antimicrobial properties and can often help your skin feel soft.
So when you hear questions like, should you skip the moisturizer because your have oily skin? The answer is No. Instead find a moisturizer that will give you just that, moisture.
2. Cleansing your face 3-4 times a day will help reduce the oil
- Did you know that cleansing your face too many times a day can cause it to produce more oil? Let's not forget the products used that can strip your skin of its natural oils.
3. Oily Skin doesn't have to worry about becoming dehydrated
- According to some dermatologist, you can suffer from oily skin "because" your skin is dehydrated. The oiliness is your skins way of overcompensating for the dehydration.
What you eat, the amount of water you take in, what you use on your skin topically and a good nights rest will help with dehydration.
4. Skip your sunscreen
- This is not a good idea. You might experience a temporary dry feel to your oily skin, but your skin will perceive this as dehydration and begin to produce more oil. While most ethnic beauties are of darker hues, you can't assume that your melanin will protect your skin from the sun. Your melanin and your oily skin needs a sunscreen of at least SPF 30.
Oily skin doesn't get wrinkles and nor does it burn when in the sun
- Believe this and you're in serious trouble. That beautiful ball of fire that we know as the sun can strip all of the oils from your skin. When you go into the dry state, your skin is now primed for sun damage and sunburn. This opens you up for wrinkled and chapped skin not to mention dehydration of your skin.
This doesn't begin to exhaust the list of myths when it comes to skin care for you Ethnic Beauties. You'll also want to take into consideration that your melanin charged skin has unique and special challenges. Be sure to put a good skin care regimen in place and will help in minimizing not only oily skin but dry and acne challenged skin as well.
That's its for this week. As always …
Dedicated To Your Beauty
Juliette's Website
Nyraju Skin Care


Related Articles
Editor's Picks Articles
Top Ten Articles
Previous Features
Site Map





Content copyright © 2022 by Juliette Samuel. All rights reserved.
This content was written by Juliette Samuel. If you wish to use this content in any manner, you need written permission. Contact Juliette Samuel for details.