Low Carb Dieting for Dummies Review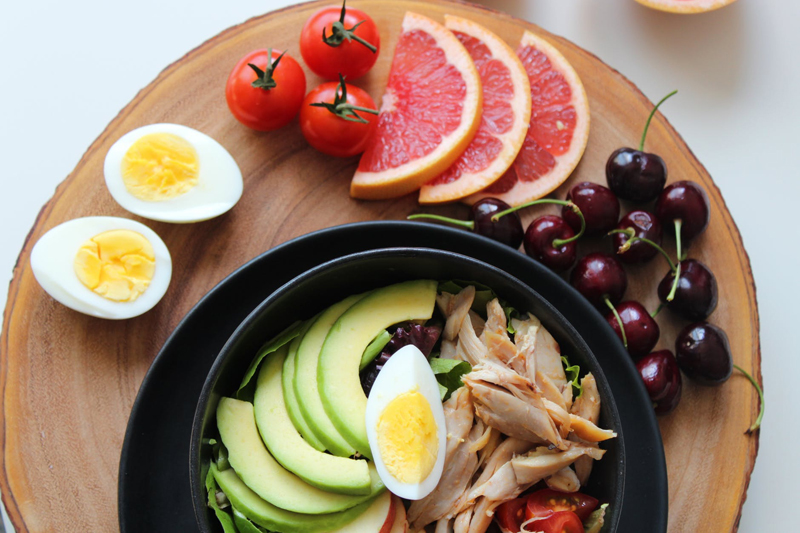 I've read tons of low carb books, and most are really useful. As much as I tend to enjoy the Dummies series in general, though, this book is a bit questionable.
I don't mind at all that Dr. Chauncey has written a diet book - I object that she titled it a "Low Carb" book. She repeatedly refers to this diet as a "Whole Foods Eating Plan" diet thoroughout the book - sometimes 8 times or more on a given page. She is very much pushing her own diet plan, which in many situations conflicts directly with a low carb plan.
In fact she makes many statements *against* low carb dieting, and even promotes some myths about low carb diets that have been disproven by studies. She promotes the drinking of fruit juices, even though most fruit juices have as much sugar (if not more) than soda and few nutrients.
There's little things too. She claims broccoli is America's favorite vegetable when clearly statistics show that is the potato. She says that shopping only once a week is great for dieting, when most people find that shopping for fresh food is best for finding great deals that are healthy. She says to avoid chicken wings, which is mind-boggling since most low carb dieters find this to be the ideal low carb food.
Dr. Chauncey says "don't count carbs in fruits" when fruits are often incredibly sugar-filled. Yes they're fine in small amounts, but gorging on fruit is hardly a pathway to health. She continually says to only "consider vitamin supplements" when there is no way that I know of to get all nutrients you need in a normal daily diet. She explicitly says "microwave ovens are great for vegetables" when studies have shown that microwaving vegetables destroy many of their nutrients.
There are of course some good things in the book. Many of the recipes are quite healthy. She is promoting her own diet which is a mix of low-fat, low-calorie, low-sugar and as a result, some recipes are natural food based and good. But she invents a new green / yellow / red system of coding foods which adds yet another level of complexity to an eating system. The items she puts into each category are not always logical.
She does talk about the importance of breakfasts, and the value of asking for healthy substitutions in restaurants. She talks about how, if you cheat, it's important to simply figure out why you did so and make plans to handle it in the future. She discusses how to arrange your fridge and shelves so that healthier foods are in front, so you're more likely to grab those first.
But again, those items would be mentioned in any healthy eating book. There certainly are other Dummies books on healthy eating. This book was supposedly positioned as a book on how to do a low carb diet, and it spent a fair amount of the book bashing or contradicting the low carb way. This would be like writing a Dummies books on dogs, and then spending a portion of the time talking about choosing cats instead. It just isn't why people would buy the book.
I really recommend that the Dummies crew redo this book with a real low carb writer, and rename the current book to 'Whole Foods Eating Plan for Dummies". That, after all, is what Dr. Chauncey refers to her plan as, over and over again.
Lisa Shea's Library of Low Carb Books


Editor's Picks Articles
Top Ten Articles
Previous Features
Site Map



Follow @LisaLowCarb
Tweet





Content copyright © 2022 by Lisa Shea. All rights reserved.
This content was written by Lisa Shea. If you wish to use this content in any manner, you need written permission. Contact Lisa Shea for details.