Who is Jesus ? He said I AM ...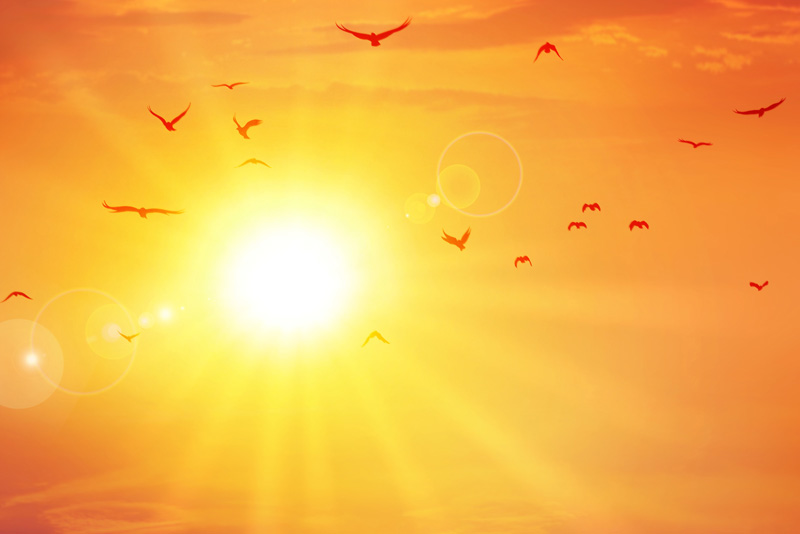 If I said, "I am Lynne," you would know a little about me. If I said, "I am a mother," you would know a bit more. I could add "I am a grandmother, a writer, a pet owner." Each statement tells you more.
The gospel of John shares eight instances of Jesus saying, "I am." He wanted the people to understand who he is. He wants us to understand now.
I AM

the Bread of Life
Jesus said, "I am the bread of life; whoever comes to me shall not hunger," John 6.35
The food Jesus spoke of was his Person, not a commodity. The bread we eat, satisfies hunger for a short time. Finding satisfaction in Jesus is everlasting. "Bread of Life" is food that provides life. Eternally satisfied, never to hunger again.
As God fed the Israelites manna in the desert, providing just enough for each day, he provides for us. They were to trust God's word that there would be manna (bread) each morning. We are to trust him to provide. God was faithful then and He is now.


the Light of the World
Jesus said, "I am the light of the world." John 8.12
As we need a lamp in a dark room, following Jesus means not stumbling in the dark.
From John 1:4, Scripture says "In him was life and the life was the light of men." "The light shines in the darkness, and the darkness has not overcome it." The true light, giving light to everyone came into the world.


the Door or The Gate
Speaking of the shepherd, his sheep, and the sheep gate. Jesus said "I am the door. If anyone enters by me, he will be saved…he will find pasture." (from John 10:9)
There is one way (door) to salvation and eternal life. It is by God's grace through faith in Jesus Christ.


the Good Shepherd
Jesus said, "I am the good shepherd. The good shepherd lays down his life for the sheep. " John 10.11

Psalm 23.2 reads, "He makes me lie down in green pastures. He leads me beside still waters." As a shepherd leads his sheep to water and green pastures.

Isaiah prophesized in Isaiah 40.11, of the one who would tend his flock like a shepherd; gather the lambs in his arms; carry them in his bosom, and gently lead those that are with young.
Ezekiel prophesized of the shepherd seeking out his flock when his sheep have been scattered. He would rescue. (from Ezekiel 34:12)


the Resurrection and Life
When comforting Mary and Martha, after the death of Lazarus, Jesus said, "I am the resurrection and the life. Whoever believes in me, though he die, yet shall he live" John 11.25 ESV
It is the will of the Father, that everyone who looks on the Son and believes in him should have eternal life..." (from John 6:40)
By a man (Adam) came death (through sin), by a man (Jesus) has come the resurrection of the dead. (from 1 Corinthians 15:21)


the Way, Truth, and Life
Jesus said, "I am the way, the truth, and the life. No one comes to the Father except through me. " (from John 14:6)
Jesus made a way through the curtain that separated us from God, through his flesh.(from Hebrews 10:20 )
For the law was given through Moses; grace and truth came through Jesus Christ. John 1:17 ESV
"In him was life, and the life was the light of men." John 1:4 ESV
"When Christ, our life, returns, we will appear with him in glory. (from Colossians 3:4)


the True Vine
Jesus said, "I am the true vine..". John 15:1
Jesus' followers are the branches of the vine. Each branch must remain with the vine to bear fruit. Fruitfulness is a result of Jesus' life reproduced in his followers.


I AM
Jesus said to them, "Truly, truly, I say to you, before Abraham was, I am." (from John 8.58)
Abraham, the founder of the Jewish nation, was born more than 2000 years before Jesus was born in Bethlehem.
Jesus is Eternal.
Why is the statement "I Am" important? Let's go back to the book of Exodus, when Moses asked God what to tell those who asked him God's name. God said, "I AM WHO I AM. Say this to the people of Israel: 'I AM has sent me to you.'" (from Exodus 3.14)
You Should Also Read:
El-Olam - Everlasting God
This is My God !
Rock, Stumbling Stone, Cornerstone


Related Articles
Editor's Picks Articles
Top Ten Articles
Previous Features
Site Map



Follow @LynneChapman
Tweet





Content copyright © 2023 by Lynne Chapman. All rights reserved.
This content was written by Lynne Chapman. If you wish to use this content in any manner, you need written permission. Contact Lynne Chapman for details.