Beauty From Within, Caring for The Skin You're In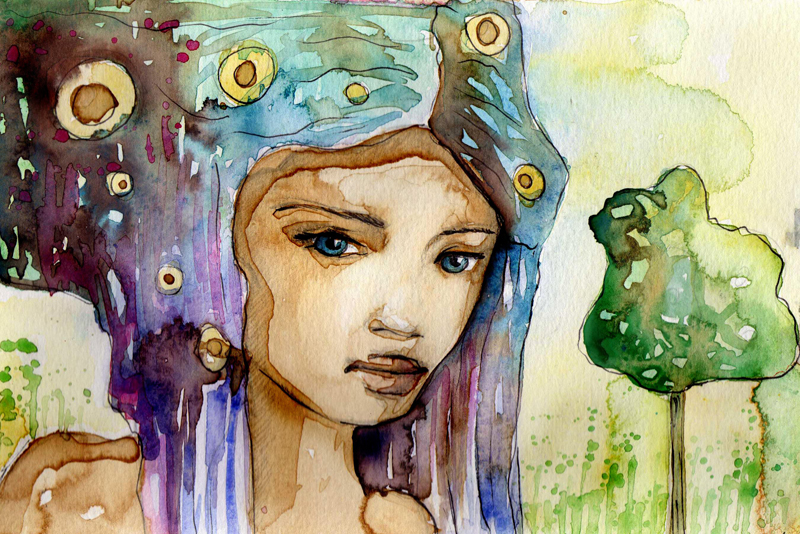 Hello Ethnic Beauties! This weeks article is going to be about caring for your skin from the inside out. I've had a natural skin care company for almost 20 years and I've always taken a Wholistic approach to caring for your skin.
While topical products will work wonders when it comes to caring for your skin, it's the foods that you eat that will give you the greatest results. The cleaner, more wholesome and organic the better your skin will look and feel. Your health in general begins in your colon and when your colon is packed with sludge, your skin will tell you that something is wrong. You'll begin to see pimples, skin discoloration and dullness. Why? Because the toxins are trying to escape your system and your skin is a point of releasing them.
Herbs and spices are some of the seasonings that you can use when flavoring your food. I'll be sharing a recipe or two and you can put your creative juices to work and take it further.
Not everyone's a vegetarian , so when choosing meat, be sure that it's free range, and feed with non-GMO foods. Since you are what you eat, half the battle is in finding the purest meats. If the cows and chickens have been feed or shot up with hormones and you eat them, you're being shot up and feed hormones also.
Greek Burgers
-
You'll need:
1 1/2 lb of ground beef sirloin
2 tsp Worcestershire source
1 Tbsp snipped fresh oregano
1/2 tsp kosher salt
1/4 tsp freshly ground black pepper
2 tbsp olive oil
1 1/2 cups thickly sliced fresh button or cremini mushrooms
1 to 2 small red onions sliced
1 red sweet pepper, steamed, seeded and cut into strips
1/3 cup crumbled feta cheese
4 kaiser rolls, split and toasted
You'll combine the Worcestershire sauce, half of the oregano , the salt and black pepper. Do not over mix, it will make your ground beef tough.
Shape into thick patties
In a large cast-iron skillet heat 1 tablespoon of oil over medium high heat. Add your mushrooms, onions and peppers.Cook and stir until 405 minutes or until crisp and tender. Remove skillet from heat. Stir in the remaining oregano. Transfer vegetable mixture to a medium bowl and cover to keep warm/
Put your skillet back on stove top and add remaining oil. Add your beef patties and cook for 12-15 minutes or until your thermometer registers 160F
Serve your burgers topped with vegetables and feta on your toasted bun. You can substitute your ground beef sirloin for a black bean burger, ifs you're not a meat eater.
All in one bowls are all the rage. You can use your sautéed vegetables from the recipe above, add some kale, spinach and quinoa and now you got a veggie bowl full of nutritious goodness.
I'm hungry now, so that's it for this week. As always …
Dedicated To Your Beauty
Juliette's Website
Nyraju Skin Care


Related Articles
Editor's Picks Articles
Top Ten Articles
Previous Features
Site Map





Content copyright © 2023 by Juliette Samuel. All rights reserved.
This content was written by Juliette Samuel. If you wish to use this content in any manner, you need written permission. Contact Juliette Samuel for details.