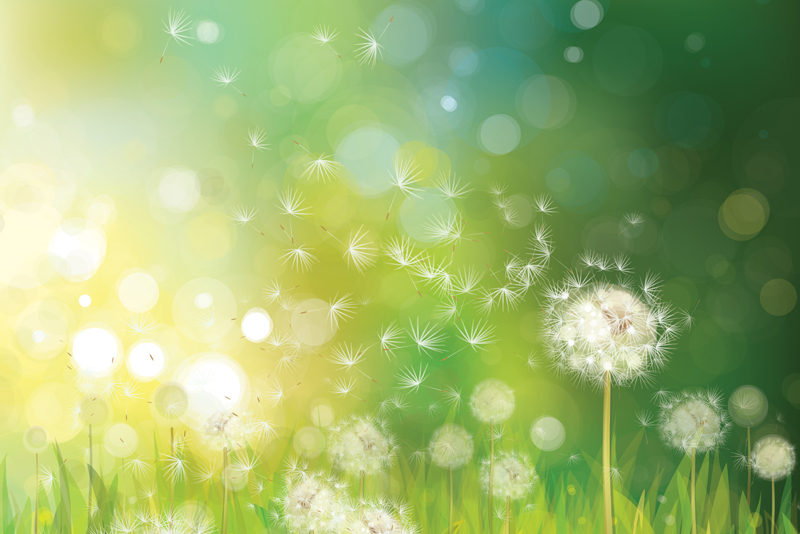 Are you allergic to grass pollen? More than 50 million Americans, affected by seasonal allergies, join you in your suffering, according to the American College of Allergy, Asthma and Immunology. Fortunately, grass pollen season, which typically runs from March to July, is beginning to taper off. However, it still can make you miserable even as grasses decline. Here are some things you can do to tame the pollen beast.

1. Know when pollen counts are high

Pollen counts are the highest between 5-10 a.m. Watch out for warm, dry mornings when pollen really goes crazy. Look forward to a heavy rainfall because right after a rain, pollen is subdued.

2. Not all pollen loves mornings

Some plants don't adhere to a morning only schedule and release their pollen later in the day. And all pollen can be worse later in the day if the morning was damp.

3. Love gloomy days

Plants hold on to pollen on cloudy days but release it as soon as the sun returns.

4. Spend time at the beach or in the mountains

Areas like the seashore and mountain peaks and ridges are generally low in pollen.

5. Wear sunglasses

Always wear your sunglasses outside as they will help protect your eyes from pollen.

6. Cover your mouth and nose

Get a face mask and wear it outdoors. Face masks can prevent pollen from entering your mouth and nose.

7. Try some Vaseline

A bit of Vaseline inside your nostrils will help keep pollen from entering your nose. Wipe it off when you get inside.

8. Pets are pollen catchers

After your animals have been outside, don't pet them or let them back in until someone has wiped them down or brushed them.

9. Change into pollen-free clothes inside

Change your pollen-coated clothes as soon as you get home; keep some pollen-free clothes on hand for indoor use only.

10. Shower and shampoo

To prevent continuously being exposed to pollen on you and your clothing, shower and shampoo as often as possible. Especially, make sure you shower before going to bed to prevent leaving pollen on your bedding. Always wash your face and hands as soon as you get inside.

11. Leave your outdoor-activity shoes outside

Keep your shoes outside; or at the very least, wipe them well on an outdoor mat.





Related Articles
Editor's Picks Articles
Top Ten Articles
Previous Features
Site Map





Content copyright © 2018 by Sheree Welshimer. All rights reserved.
This content was written by Sheree Welshimer. If you wish to use this content in any manner, you need written permission. Contact Sheree Welshimer for details.