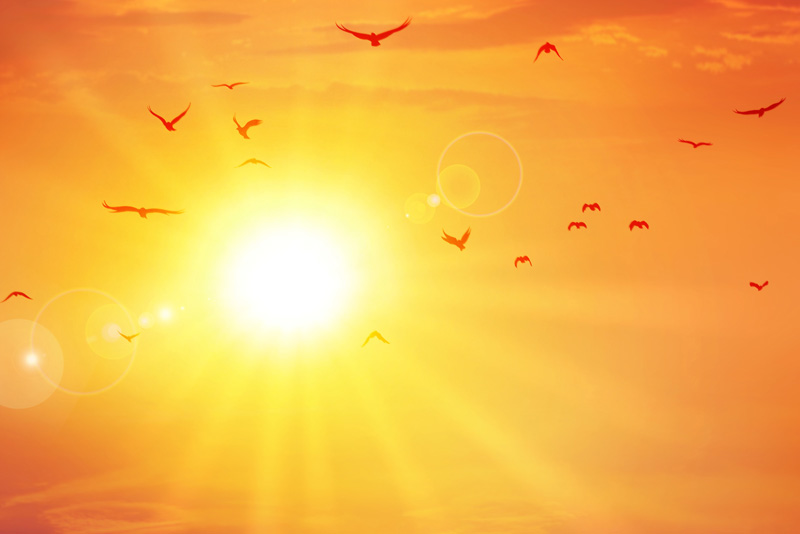 False Security in a Changing World
As I always do on Fridays, I went to my computer, first thing. Time to make sure my paycheck had been electronically deposited into my bank account overnight, and to see what bills were in line to be paid. All this would be done automatically with only a click from me. The system offers me great security in knowledge my financial life is secure. Or it did.
As the bank's secure website opened, I saw there was a problem. They had updated the application. Everything looked different. The online bill pay app was rearranged. I'd spend hours learning the new system.
I felt vulnerable. What if I missed a bill? My credit rating was in danger.
I hadn't realized how my personal security was dependent on the bank's website. It was a false security, and God showed me that isn't the only source of false security.
I rely on the company I work for to provide a place for me to earn a living. Yet sometimes companies fold, leaving workers without employment.
I've always been healthy. I rely on my strength to take care of my home and to earn a living, although I've seen others experience sudden illness that changed their lives.
I rely on health insurance in the event I fall ill. However, we've all heard of insurance companies changing policies or procedures, and not living up to policy holders expectations.
I rely on people and relationships, yet through change of circumstance, friends and loved ones sometime cease to be part of my life.
My world is in flux-constant change. The moment I become comfortable, something changes.
That's one reason my Heavenly Father commands me to have no other gods before him. (Exodus 20:3)
Security in the Immutable* God
I don't have to worry about getting up one morning and finding a different God. He doesn't change. He doesn't run updates. He never differs from the God who created the heavens and the earth. He is the same God who created me and saved me. He is perfectly holy. He is wholly good. He has never been less, he will never be more. I can't place my trust in a website, my bank account, my health, or my own strength. I can rely on God the Father. He is the same yesterday, tomorrow, and forever. (Hebrews 13:8)
His attitude about sin has never changed. His love for me has never changed.
"For the wages of sin is death, but the free gift of God is eternal life in Christ Jesus our Lord." Romans 6:23 ESV
He invites all who are burdened and weary to come to him, because in him, we find rest. (Matthew 11:28)
The Gift of Change
For those of us who are not God, the ability to change is a gift -a golden opportunity. The possibility of redemption lies in the ability to change our allegiance from the false security of this world to perfect security in the God of creation.
Salvation lies in refusing to place our trust in bank programs, accumulation of things, our own strength, and even friends. It lies in fully trusting in one immutable God.
God doesn't run updates. He doesn't evolve. He never changes. He has been and always will be perfect.
*Immutable

unchangeable
changeless
You Should Also Read:
El-Elyon The Lord Most High
Jesus The Good Shepherd
Step Off the Throne


Related Articles
Editor's Picks Articles
Top Ten Articles
Previous Features
Site Map



Follow @LynneChapman
Tweet





Content copyright © 2023 by Lynne Chapman. All rights reserved.
This content was written by Lynne Chapman. If you wish to use this content in any manner, you need written permission. Contact Lynne Chapman for details.