Are Bleaching Creams Good For Ethnic Skin?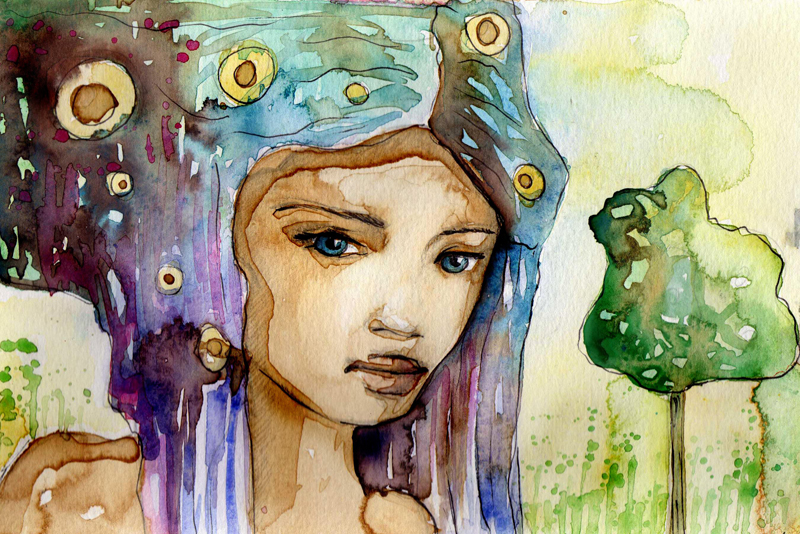 Skin bleaching is used by many women and men with darker skin who crave the perfect skin tone. People are often silent regarding their bleaching habits while others will proudly show off their lightened skin.
It is difficult as Ethnic beauties because, in spite of the numerous, strong and beautiful role models before us, the majority of images we see each day often hinder the belief that a person with dark skin is valuable. For women of color, it can be challenging when people say 'black is beautiful' but act contrary in wider society and in our own community as well.
Dark skinned people are often ashamed when their skin is too dark or too light, too natural or too unnatural. This leads to insecurities that cause us as ethnic beauties to try to "improve" our bodies.
Skin bleaching is seen as an effective way to alter your physical appearance by reducing the amount of melanin in your skin over time. This is achieved through the use of chemicals. Worldwide, the skin lightning and bleaching industry is a multi-billion dollar industry that has skyrocketed in popularity. The industry has boomed because of the existence of a narrow understanding of beauty, thriving off the consequences of women of different races, ethnicities and cultures comparing themselves to each other.
Skin Lightening and Bleaching Creams
Often, skin lightening and bleaching creams are the first method of choice amongst you as women of color, to treat uneven skin or to lighten your skin. Some creams sold in the United States were brought in illegally by sellers because they contain ingredients dangerous to human health. Additionally, certain skin lightening agents may contain certain combinations of chemicals that will have adverse effects on your skin when used together such as temporary staining or a blue-black discoloration of the skin.
The solution you seek when you're looking to minimize dark spots or balance uneven skin tones can often be acquired with a simple skin care regimen. You'll be surprised at what a basic regimen of cleansing, toning, exfoliating and moisturizing can do for your skin.
However, some of you will choose and have chosen a different solution for your challenge. One ingredient common in skin lightening products is hydroquinone, which is illegal to sell over the counter in certain countries outside of the United States. Certain people will eliminate the middle man and doctors, choosing to purchase bleaching products over the counter.
However, many lightening and bleaching creams that are not acquired through prescription tend not to be medically approved. Unfortunately due to smuggling, consumers are often unaware of the presence of high-dose steroids or mercury, which can cause neurological and kidney damage and severe birth defects, in the products they are purchasing.
Some potential dangers of long-term skin bleaching are: sensitivity to sun, thinning of your skin to the point of over-sensitivity, acne, vein exposure, increased vulnerability to infection, permanent skin bleaching, uneven skin tone (a marble like effect), redness and intense irritation, or dark grey spots. Depending on the brand and manufacturer, bleaching can also potentially cause cancer through long-term usage. Yes, this is actually true.
Everyone desires a healthier and clearer complexion. Having a clear complexion can actually impact your happiness, confidence, and even your behavior in social situations. But skin bleaching, regardless of opinion, really does not promote healthy skin. The health of your body is often impacted by your opinion of yourselves.
If you bleach your skin because of insecurities and because you keep looking at images of others to determine your self-worth, you are limiting yourselves. Bleaching not only strips away the color from your skin, it destroys your health and natural beauty.
That's it for this week. If you like what you've read, share it with a friend and visit our website for natural solutions to minimizing dark spots and uneven skin tones.
As always ...
Dedicated to Your Beauty,
Juliette's Website
Nyraju Skin Care


Related Articles
Editor's Picks Articles
Top Ten Articles
Previous Features
Site Map





Content copyright © 2022 by Juliette Samuel. All rights reserved.
This content was written by Juliette Samuel. If you wish to use this content in any manner, you need written permission. Contact Juliette Samuel for details.