Nourish Your Body From the Inside Out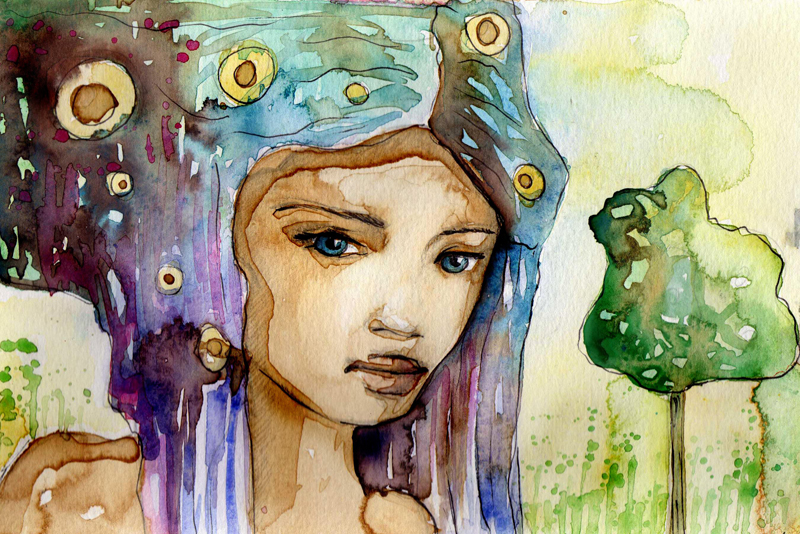 Hello ethnic beauty! We've all heard this before: You are what you eat! It's true. So Juliette, does this mean that if I'm a sugarholic, I'll turn into a pile of white crystals that will sweeten the lives of everyone I encounter? Not quite. What will happen is that you might begin to experience moments of fatigue, depression and most certainly weight gain. How do you counteract these experiences? You find an eating regimen that's right for your body, that consist of lots and lots of organic green foods, grains and clean water. Then you learn how to prepare them.
A lot has been shared about the Mediterranean lifestyle when it comes to food. Their way of eating has been hailed as one of the healthiest in the world. It consists of fresh vegetables, grains, nuts, fruits, oily fish and poultry.
To help you get started, I've got a recipe for you to try and see how they take to your palette.
I found the first recipe in a book by Annie Clark: Mind, Body Bowl. It's called the Middle Eastern Pancake with Pomegranate and Avocado.
Pancake - Serves 2
120g gram flour
1 teaspoon of ground cumin
2 tablespoons olive oil
1 garlic clove, finely chopped
1 teaspoon coconut oil
salt and pepper
Dressing
1 tablespoon tahini
2 teaspoons tamarin or soy sauce
1 tablespoon sesame oil
Topping
30g of rocket ( also known as arugula)
1 avocado, halved, pitted, skinned and cut into fine chances.
2 spring onions finely sliced diagonally
50g pomegranate seeds
Sift your flour into a large mixing bowl, add all pancake ingredients except the coconut oil. Season with salt and pepper and then add 175ml of water. Whisk it well to combine ingredients thoroughly and set aside for 10-30 minutes. The longer the better
While waiting, make your dressing. Combine your tahini, tamari and sesame oil in a small bowl and stir well. Then add 1-2 teaspoons of water gradually until you have a thick dressing.
Melt your coconut oil i a non-stick frying pan over medium-high heat. Add some pancake batter, thicker than a crepe, thinner than an American style pancake. Heat for 2 minutes or until it's cooked on one side then flip it.
Once it's cooked, top it with your rocket, avocado chances spring onions and pomegranate seeds. Drizzle your dressing over top and serve.
Note
: I shared this recipe with a colleague. She, nor I wanted to go through all the fuss with making the pancake, so we used flat bread. We warmed it in the oven then topped it with the veggies. If you're like most cooks, you'll find your way into making different veggie combinations and end up having a favorite one that you like.
That's it for this week. As always ...
Dedicated To Your Body,
Juliette's Website
Nyraju Skin Care


Related Articles
Editor's Picks Articles
Top Ten Articles
Previous Features
Site Map





Content copyright © 2023 by Juliette Samuel. All rights reserved.
This content was written by Juliette Samuel. If you wish to use this content in any manner, you need written permission. Contact Juliette Samuel for details.