Caring For Ethnic Skin, Naturally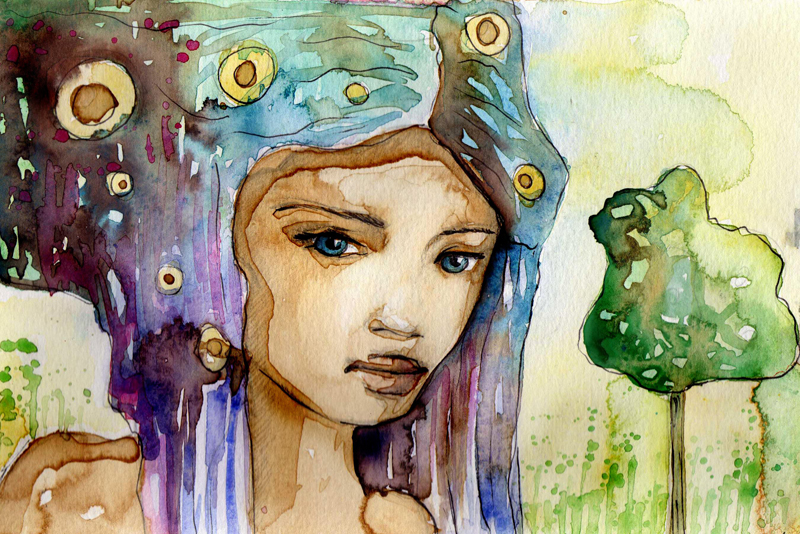 With every census taken, demographics continue to grow within the United States, and there seems to be a growing need for an assortment of products that are relevant to the needs of a multicultural market in skin and hair care.

Women and men of certain ethnic groups need products from brand owners that address their unique needs, whether it's for your skin or your hair care.

Although ethnic skin care products exist, the market for these products continue to struggle to find skin and hair care products that are optimal in addressing their particular needs. It's important for us as brands to connect with You, the ethnic consumers. According to a recent report done by Smart Beauty conducted by Essence Magazine, African American women reported spending 80% more on cosmetics and nearly twice as much on skin care products than the general market.
Is There Significant Growth in Heath and Beauty for the Ethnic Beauty?

Ethnic health and beauty products are among categories that are predicted to grow significantly with the ethnic consumers (African American, Caribbean, African, Hispanic and Asian) replacing baby boomers as the demographics within the United States and the UK continues to grow.

In the United States the ethnic market has exploded during the last two decades growing some 231% since 1990. The ethnic population is the fastest growing segment of the population in the UK, with 7.3 million people being described as non-white.

Yet we find that less than 1% of new beauty products address the Ethnic market. So why is it that with all of the known data on the growth and consumer needs of yours as a market, we find an absence of beauty choices?

What Distinctive Issues Do You find Related to Your Skin?
It becomes more than defining the category norms of: normal, oily, or dry skin: sensitive skin versus normal skin: or aging skin versus younger skin. Women and men of color around the world experience distinctive issues related to their skin, their skin type and the amount of pigmentation varying between ethnic groups.

Melanocytes or pigment cells (melanin) are more sensitive to irritation and react more aggressively to injury. When you squeeze a blackhead or press too hard trying to remove the whiteheads from your skin, you're going to experience trauma to your skin in the form of a "dark spot".

Common problems associated with melanin/pigmented skin include hyper-pigmentation - in which patches of your skin will become darker after a burn, scrape, cut or a pimple, popping tantrum. Acne, eczema and ingrown hairs are also common complaints associated with ethnic skin. Oil producing glands are also different in pigmented skin, creating heightened levels of oiliness and dryness. This means that there is a direct correlation between the issues that ethnic skin experiences and that of Caucasians.

People of color benefit from high melanin counts, which provide a natural protection from the ultra violet rays of the sun and wrinkles associated with aging. This is not to say that melanated people do not get wrinkles, it just means that aging takes place differently and the propensity for irritation is magnified and requires greater knowledge in product choice and treatment options.

While Caucasian women typically seek products with anti aging, skin protection and moisturizing benefits, women of color, typically seek out products that address, hyper-pigmentation, prevent blemishes or severe dryness.

Ethnic consumers, especially African Americans, are more concerned with natural and organic ingredients than other ethnic groups, looking for them to be more effective. Ingredients such as cocoa butter, Shea butter, olive oil, emu oils, coconut oils and Aloe Vera are trusted sources for moisturizing and protecting your skin.

Caring for ethnic skin with products that are formulated especially for you, should be your number one priority, whether you're referred to as ethnic or African American.

As Always ...

Dedicated to Your Beauty,

Juliette's Website,
Nyraju Skin Care


Related Articles
Editor's Picks Articles
Top Ten Articles
Previous Features
Site Map





Content copyright © 2022 by Juliette Samuel. All rights reserved.
This content was written by Juliette Samuel. If you wish to use this content in any manner, you need written permission. Contact Juliette Samuel for details.