Body Oils Are The Perfect Moisturizer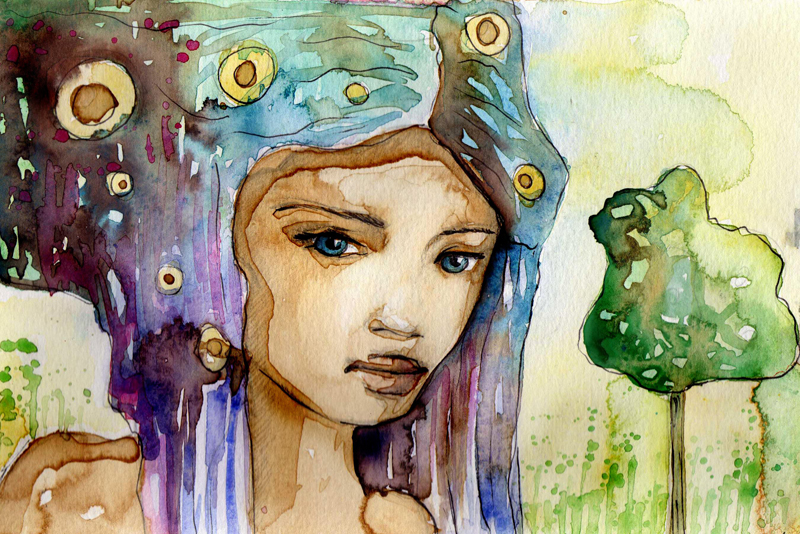 We seem to have a love affair with oils ethnic beauties, especially when it comes to moisturizing our skin. Oils have an untold benefit for your skin and liquid or solid they protect your skin from the weather and dryness. During the colder months oils help to retain natural warmth by keeping moisture locked inside your skin. The magic begins when you use these oils to protect, warm or nourish your skin. You're all familiar with olive oil, however, did you know that it makes a great suntan oil. Coconut oil on the other hand, is used for everything from toothpaste and deodorant to massage and face care.
Salves, ointments, butters, balms and scrubs all contain an oil or two of some kind, thereby helping your skin to be smooth and soft to touch. Body oils are the perfect way to moisturize your skin without using a rich cream or lotion. Facial oils and serums on the other hand, are designed to absorb into your skin quickly to enhance collagen and elasticity. Here's a recipe or two to use when pampering your skin, be it face or body.
Soothing Body Oil
1/4 cup dried Calendula petals/Chamomile flowers
1/4 cup dried rose petals
2 tablespoons lavender flowers/buds
Medium sized glass bowl
1 cup sweet almond oil
A pot
A strainer
Cheesecloth/Muslin bag
Dark glass spray bottle
12 drops of vitamin E oil
Place the flowers into a medium sized glass bowl and pour the sweet almond oil over the top. Sit the bowl onto of a pot filled with water, thereby creating a double boiler effect. Over medium heat, allow the oil to infuse with the herbs for an hour. Refill the water in the pot as needed and keep an eye on the oil mixture to make sure it doesn't get too hot. A slow gentle heat, not one so intense that it burns your oil.
Once your oil has infused, carefully remove the glass bowl and allow it to cool. Using your cheesecloth and strainer, strain the flowers from the oil. Repeat this step two or three times. Now pour the infused oil into a leak proof dark glass spray bottle and add the vitamin E. To lighten the feel and texture, add a bit of aloe to your blend. Store away from the light. It should last you about a year.
To extend the shelf life you may want to choose a different oil, Jojoba oil has a five-year shelf life.
While an
Oil Cleanser
is not designed for your body, it makes a great cleansing and moisturizing option for your face.
2 tablespoons of castor oil
4 tablespoons of Rosehip seed oil
2 tablespoons Neem oil (don't like the smell of Neem, use Jojoba oil instead)
1/4 lavender essential oil
A glass dropper bottle
washcloth
Combine all the ingredients in a glass dropper bottle and roll in the palm of your hands to blend. If you're one of those impatient ethnic beauties, give it a gentle shake to mix quicker.
Steam your face with a hot damp washcloth for about 30 seconds. Remove the washcloth and apply about 1 tablespoon of oil to your face. Gently massage into your face for about one minute. Steam your face again with the washcloth and wipe the oil away gently.
Repeat this process until your face feels clean and you've removed all the oil. Oil cleansers can sometimes leave your skin feeling dry. So be sure to follow up with a toner and moisturizer. Okay ethnic beauties, that's it for this week.
As always ...
Dedicated To Your Beauty,
Juliette's Website
Nyraju Skin Care


Related Articles
Editor's Picks Articles
Top Ten Articles
Previous Features
Site Map





Content copyright © 2023 by Juliette Samuel. All rights reserved.
This content was written by Juliette Samuel. If you wish to use this content in any manner, you need written permission. Contact Juliette Samuel for details.