Ethnic Beauty Are You Getting Enough Sleep?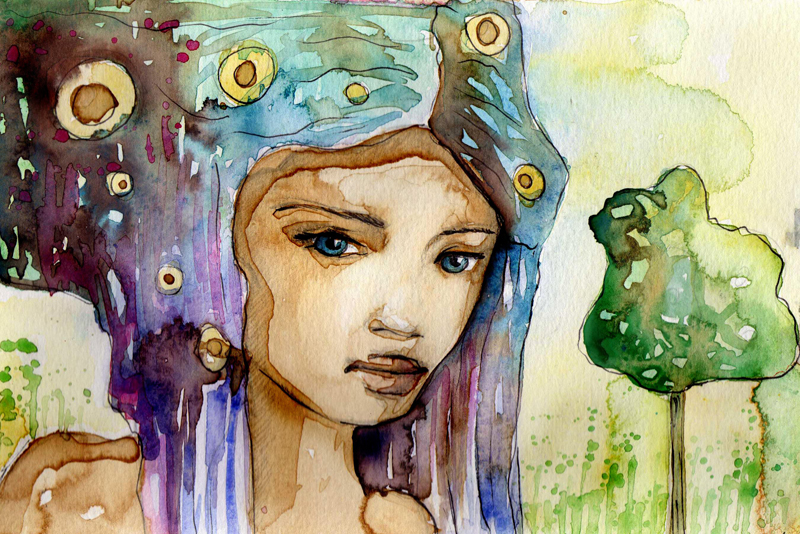 Did you know that sleeping less than 7 hours a night on a regular basis is associated with diabetes, high blood pressure, heart disease, stroke, depression, weight gain and an increased risk of death? Anymore good news!?
Maybe we can change this study by giving more attention to our health and state of mind.
Here are a few ideas to help you sleep better.
Bring on the flowers
- Chamomile and lavender are known to help relax your body and ease you into a slumber and restful sleep. A cup of chamomile tea helps calm your nerves and acts as a gentle sleeping aid. Lavender can also be enjoyed as a tea. You can also fill your pillows with lavender flowers or spritz them with lavender spray. Research has shown lavender increases deep slow-wave sleep and help with insomnia.
Tidy up your room
- Who would think the a cluttered room can interfere with your state of rest. Removing stuff that's unrelated to sleep helps your brain associate your room with rest. That might include your television and cell phone. Does anyone remember when the television was only in the family/living room and no phones were in the bedroom? You still got all the news, just not until the next morning!
Valerian
- This herb contains a compound called valepotriates, which stimulates your natural relaxation system without causing dependency. It's known as one of the most natural sleep soothers in the world. You can find it in your health-food stores in tea or tincture form.
Block out light
- If you find yourself sharing a room with someone who likes to read before they go to bed, you can use an eye mask. I was one of those people who swore I'd never be able to sleep with anything over my eyes. I was wrong. When we travel my husband is a late night person and likes to have the television on as well as his computer. This means lights. I purchased a mask and I've been hooked ever since. They block out all the light and I get a great nights sleep. (I also purchased a headset that plugs into the television so that only he can hear it)
Cool off your room
- There are those of you that seem to like sleeping in a cool room, go for it. It's been shown that if the temperature is between 60-65 degrees Fahrenheit, it'll help your internal temperature nudge down. This it seems is a key ingredient to a deep and restful sleep.
Wind down with a bath
- Taking a hot bath before bedtime will help guide your brain into sleep mode. Studies show that when your feet and hands are warm, blood vessels dilate allowing heat to escape and your body temperature to fall. A hot bath is very relaxing and definitely soothing after a long day of activities. Don't like baths, a hot shower can be just as relaxing.
Sleep is important to the health of your body and your mental state. The key now becomes, will you commit to getting into bed in order to get more sleep.
That's it for this week. As always ...
Dedicated To Your Beauty
Juliette's Website
Nyraju Skin Care


Related Articles
Editor's Picks Articles
Top Ten Articles
Previous Features
Site Map





Content copyright © 2019 by Juliette Samuel. All rights reserved.
This content was written by Juliette Samuel. If you wish to use this content in any manner, you need written permission. Contact Juliette Samuel for details.