Say Goodbye to Facial Hair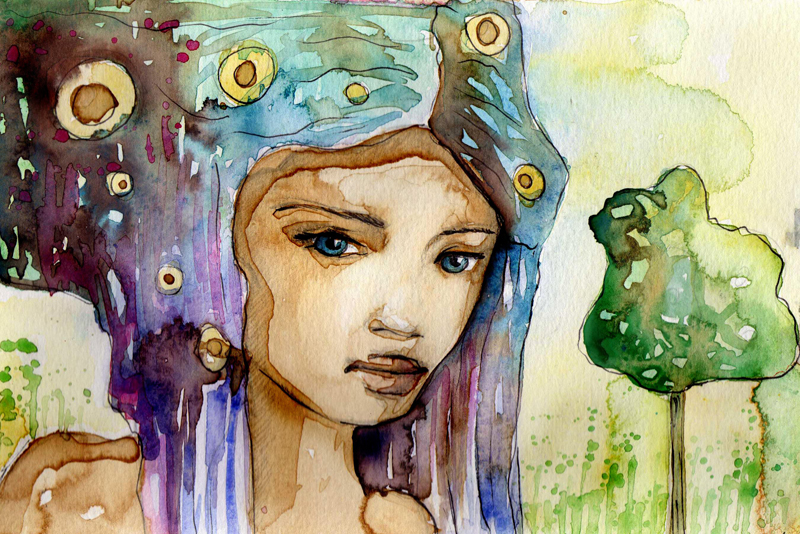 Facial hair can be a very distressing and an embarrassing problem when caring for ethnic skin and usually gets worse as we mature starting at about age 40. When a woman's body produces less of the female hormone estrogen and more of the male hormone testosterone, this is when we start to see chin hair and chest hair on women.
There are several methods for removing unwanted facial hair.
Waxing
is the most well known method for removing facial hairs. There are waxing strips in drugstores that allow you to do it yourself but because you're not familiar with how your hair grows on your skin, you could do great harm to your face. Using excessive pulling and stripping at your skin can cause trauma. So allow a black skin care specialist to remove unwanted hair from your face whether it's your brows or your chin. They know how to work with the direction in which the hair grows and they also understand how much pressure is needed in order to remove it effectively.
Depilatory Creams
The next most method for removing facial hair is using what's known as a depilatory cream. These creams dissolve the hair from just below the surface of the skin. Always do a patch test for allergies and check that the product you use is suitable for your face. You know these creams by names like Nair or Neat. One of the disadvantages in using them is there unpleasant odor.
Another method would be
shaving
. No expert dermatologist or skin care therapist would recommend shaving the delicate skin on the woman's face. Soft and delicate skin is unable to cope with the abrasions of a razor.
Laser hair
removal is fast becoming the method of choice for removing unwanted facial hair. This method uses a laser to deliver high intensity lights providing heat energy. This damages or destroys the hair but is not effective on those with gray hair nor is it effective on white, blonde or light red hair as the laser targets only pigments or dark hair.
The electrolysis
is another method for removing here from your face. Electrolysis passes a small amount of energy by using a fine needle through the hair follicle. This produces heat which in turn destroys the root. You'll need a series of treatments in order for it to be effective.
Threading
which is a form of hair removal made famous in India, is a skilled and effective way of removing hair from its roots. Threaders use lengths of Looped cotton to catch and pull out the hairs.
Removing unwanted hair from your skin, whether it's your brows, your chin or your chest, is a must. Just make sure that you are patient with yourself and find a method that best suits your skin type without bringing added trauma to your skin. That's it for this week, as always …
Dedicated To Your Beauty,
Juliette's Website
Nyraju Skin Care


Related Articles
Editor's Picks Articles
Top Ten Articles
Previous Features
Site Map





Content copyright © 2023 by Juliette Samuel. All rights reserved.
This content was written by Juliette Samuel. If you wish to use this content in any manner, you need written permission. Contact Juliette Samuel for details.