Marula Oil for Ethnic Skin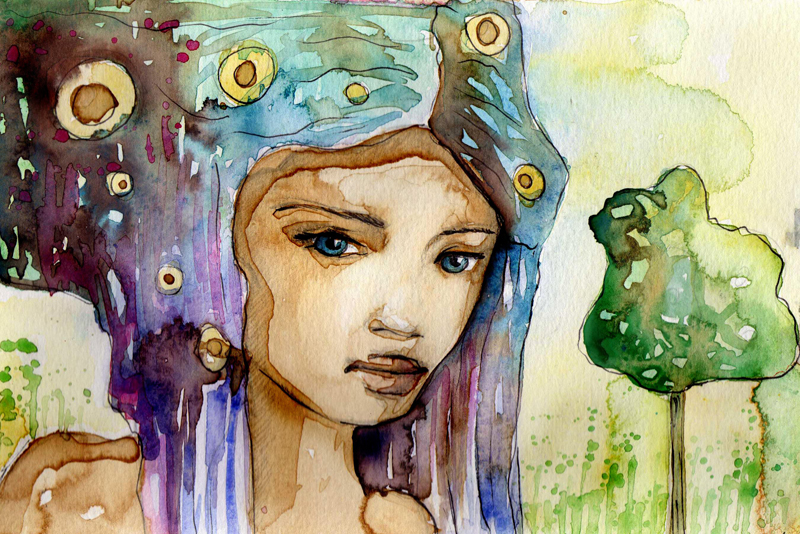 I wanted to share this article with you that I'd written some years ago about Marula oil. Originally published on my blog, the subject came up this week when talking to a group of ethnic beauties from around the world. Hope you enjoy it.
Originally published at blog.nyrajuskincare.com July 2013..
Have you noticed lately how the "world" is acknowledging your beauty? Well, ethnic beauty, when you take a look at the global beauty marketplace, it's like opening up a box of chocolates.
Unlike Forrest Gump, you know exactly what you're going to get ... an assortment of beautiful bronzed skin beauties. What makes your skin so beautiful, aside from genetics, are your choice of products and ingredients.
Today's highlighted ingredient is Marula Oil:
Marula oil is the by-product of the Marula tree that's native to the southern and western regions of Africa. It produces round, yellowish fruits that are said to have more Vitamin C potency than oranges. It offers culinary, therapeutic and nutritive benefits.
Not only is the marula oil rich in antioxidants, it's also high in omega-9 oleic acid and the omega-6 essential fatty acid and linoleic acid. It's a non greasy oil that not only moisturizes but hydrates, conditions and soothes redness in your skin.
In What Ethnic Skin Care Products Might You Find Marula Oil?
Marula oil would be one of the ingredients found in products that cater to anti-aging, dry skin, eczema, sun damage, acne as well as dry damaged hair.
You'll also find marula oil being used as a source for health, healing and nutritional support.
You can use marula oil morning and night all by itself as an effective moisturizer for your face and neck. It's perfect for night use because nighttime is when your skin replenishes itself during sleep.
Daytime use gives your skin optimal hydration helping it stay healthy. You can use marula oil under your SPF. You can even use it on oily skin.
Oils are essential to the health of your skin because they can help in giving your skin its youthful, healthy glow. Because marula oil is derived from a nut, you might want to do a patch test on your skin to make sure you're not allergic to it.
Finally ...
Blend marula oil, olive, Shea, jojoba and coconut oils together and you're bound to have and erotic experience. This is the Holy Grail combination of skin oils. Add Jasmine Sambac, Rose and Frankincense resin essential oils and somebody will loose their mind. That's it for this week. As always ...
Dedicated To Your Beauty
Juliette's Website
Nyraju Skin Care


Related Articles
Editor's Picks Articles
Top Ten Articles
Previous Features
Site Map





Content copyright © 2022 by Juliette Samuel. All rights reserved.
This content was written by Juliette Samuel. If you wish to use this content in any manner, you need written permission. Contact Juliette Samuel for details.