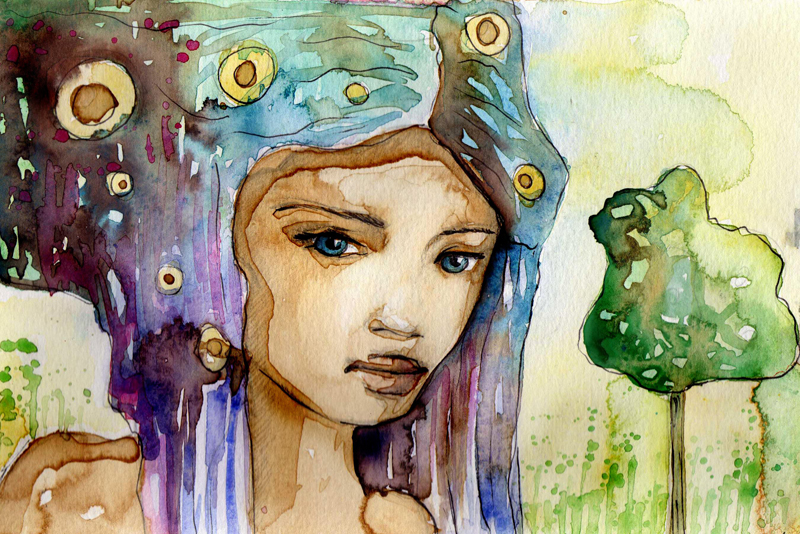 Okay ethnic beauties, It's time to take things slow and easy and give into your love affair with oils. Run a hot bath and ease into the warmth of the water and r-e-l-a-x. Waiting patiently on the sideline will by your trusted oil blends for massaging into our skin. On a daily basis we give into the hustle and bustle of the world and often find it difficult to cut the chord and just be.
Studies have shown that finding time to relax and remove ourselves from the grind into a slower pace brings calm to our mind and body. Once you've given yourself the wind down in a warm tub of water, the thought then becomes how to soften your skin and keep it subtle. There's nothing like a body oil. The base oils that are used to make up a soothing body oil have their own set of characteristics and nourishing benefits. When blended together, they become a rich and enriching tonic for your skin.
Let's take a look at some base oils and find out what happens when blended with essential oils.
Avocado and Olive
oil ward off dry skin blues. Many associate dry skin with the winter season and while your skin is more challenged during the winter, dry skin will raise its head anytime of the year. Olive oil provides the fatty acid needed by dry skin and avocado oil ensures that the oil blend penetrates and softens your skin. Add grapefruit essential oil to counteract inflammation and chamomile to soothe the nerves and act as an overall de-stressor and you've got a winning blend.
Here's a recipe for you to try.
1/4 cup of extra virgin olive oil
1/4 cup avocado oil
3 to 4 drops grapefruit essential oil
2 drops chamomile essential oil
Pour the olive and avocado oils into a glass measuring cup and stir them together. Add the grapefruit and chamomile essential oils and stir to combine the ingredients. Transfer to a dark glass storage container and use daily for self massage.
Sunflower and Shea
oil make great oils for warmer climates. When you're not challenged by the elements and you're looking for light oils that absorb quickly into your skin, sunflower and Shea oils to the list. Shea oil is extremely moisturizing and rich in Vitamin E, while sunflower promotes hydration. Holy basil essential oil increases endurance and helps in relieving joint pain.
Here's a recipe for you to try with these oils.
1/4 cup Shea oil
1/4 cup sunflower oil
3 to 4 drops holy basil essential oil
Pour the Shea and sunflower oils into a glass measuring cup and stir them together. Add the holy basil essential oil and stir to combine the ingredients. Transfer to a storage container and use daily.
The recipes should yield approximately 4 ounces and last about a week. That will all depend on how heavy or light handed you are with each application. If you're like most women, you'll love the way the oils glide along your skin making it feel soft ,smooth and sensuous to touch.
That's it for this week. As always ...
Dedicated To Your Beauty,
Juliette's Website
Nyraju Skin Care


Related Articles
Editor's Picks Articles
Top Ten Articles
Previous Features
Site Map





Content copyright © 2022 by Juliette Samuel. All rights reserved.
This content was written by Juliette Samuel. If you wish to use this content in any manner, you need written permission. Contact Juliette Samuel for details.