Elderberry for Health and Wellness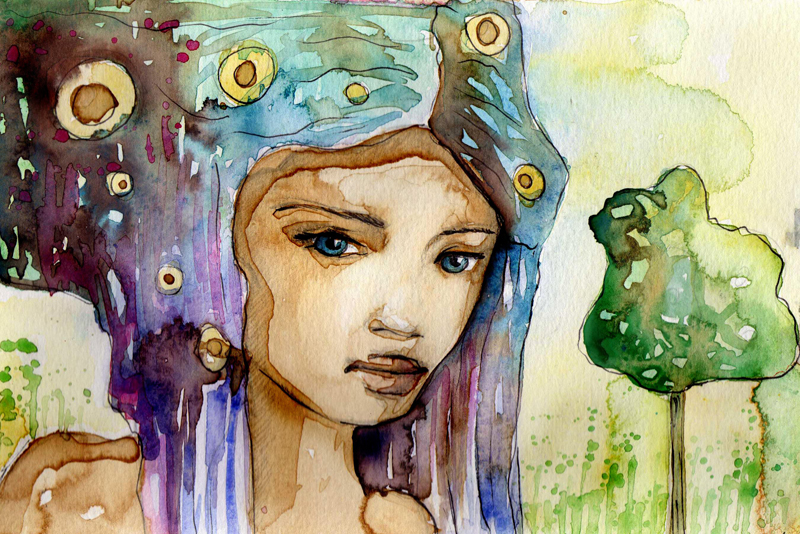 Health and wellness has become the mantra of the day ethnic beauties and elderberry is a flower that's being used when helping you achieve that goal. Elderberry has been showing up in my space for quite some time now. Usually when this keeps happening, it's time to stop and see what message is presenting itself. I remember elderberry as a youngster, my Nana used to make elderberry wine. We used to also chew on them as dried berries. Whether is was a cold being treated, joint pain being eased or skin problems, elderberry was one of the plants that came to the rescue. My Nana used all parts of the plant ... leaves, bark, berries and flowers. Did you know that elderberries are rich in vitamin C? It has antioxidant properties and enhances your immune system as well.
Grow Your Own Elderberries?
Have you ever considered growing your own bush? Not only does the elderberry bush provide you with sweet berries, it also cast a beautiful scent from its white flowers. They arrive in late May to late June and will last until early October, depending on your location. It's easy to grow. You can place it in full sunlight or partial shade. For the first two years, you won't need to concern yourself with pruning. However in late winter or early spring of the third year, it's advised that you remove broken or dead canes. They're rarely troubled by plant disease and the birds love their dark berries just as much as you do. It's advisable to use bird netting in order to increase your harvest as they begin to turn colors.
Elderberries in The Kitchen
From soups to syrups to liqueur, elderberries are well known in kitchen culinary pursuits. Here is a recipe for
Elderberry Syrup.
It's often used during the winter season to ward off colds and flu.
Elderberry flowers (enough to loosely fill a 1/2 gallon jar) rinsed and cleaned
2 lemons, washed and sliced
4 1/2 cups of water
5 1/2 cups of sugar
1 packet (50 grams) citric acid
How to Make:
1. Stuff the flowers and lemon slices int a large glass container with a lid, enough to fill the container.
2. Bring water to a boil in a 2 quart sauce pan, then add your sugar and boil for several minutes. Remove from heat and let it cool. Then stir in your citric acid.
3. Pour your syrup over the flowers and lemon slices. Close the jar and allow it to sit in a sunny spot for 2 to 3 days.
4. Remove the flowers and lemon slices squeezing out the flavored syrup. Bottle up the syrup in a clean glass jar with a tight lid. That's it! Store your syrup in the refrigerator. You should have enough for about 3 pints.
I'm constantly amazed at the beauty and wonders of Mother Nature. We're given so many uses from one plants leaves, flowers, bark and berries.
That's it for this week. As always ...
Dedicated To Your Beauty,
Juliette's Website
Nyraju Skin Care


Related Articles
Editor's Picks Articles
Top Ten Articles
Previous Features
Site Map





Content copyright © 2023 by Juliette Samuel. All rights reserved.
This content was written by Juliette Samuel. If you wish to use this content in any manner, you need written permission. Contact Juliette Samuel for details.