Botanical Infused Hair Oils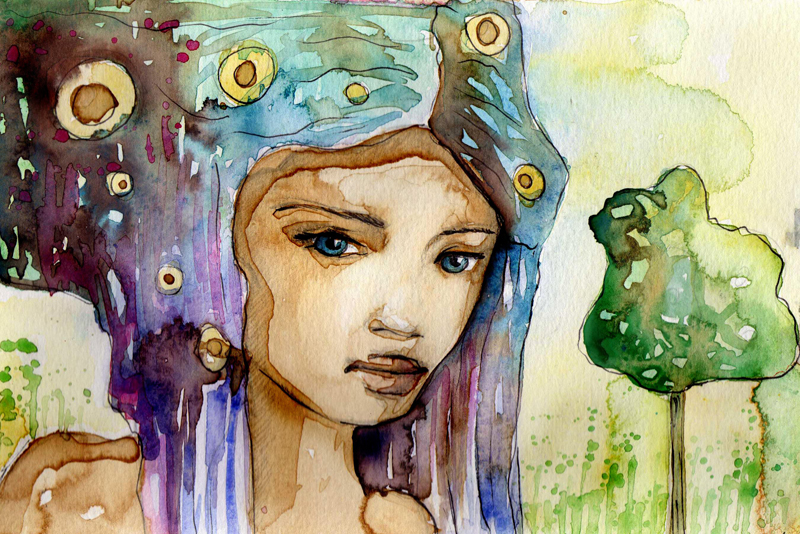 Hello ethnic beauties! Whether it's Winter, Spring, Summer or Fall, your hair can take a tremendous beating from the elements. Today, I'd like to introduce you to hair oils. They can aid and assist you with your hair care challenges. Even if you're not a do-it-yourself kind of person, hair oils are easy to make and can provide you with great benefits.
The new word trending is "Botanical". It often refers to plant based use of flowers, herbs, leaves, bark and roots. Using what might exist outside your door or at least 3 days shipping away, you can get some pretty effective oil blends from the natural world around you. These plant based/botanical ingredients are not only extremely affordable, they're very effective in helping with your hair care challenges. They can provide nutrients that help keep your hair follicles and strands strong and healthy over time.
Got hair challenges? Here's an oil recipe for you. We'll thank Lindsey Kluge at Ginger Tonic Botanicals for this goody.
Here's what you'll need:
1 cup dried nettle leaves (finely chopped)
1/2 cup fresh rosemary leaves (finely chopped)
Large Mason jar w/lid
2 cups coconut oil
2 cups jojoba oil
1/4 cup large aloe leaf/aloe gel
fine mesh strainer/cheesecloth
glass jar
essential oils (optional)
To Make:
Chop herbs as fine as possible and add to a large mason jar, Cover completely with the coconut oil and jojoba oil, adding more oil if needed to entirely cover the herbs once it's settled.
Scrape the inside of a large aloe leaf to remove all of the gel, between 1/4 - 1/2 cup. You may also use purchased aloe gel, but make sure there are very few added ingredients and no alcohol.
Cover with a tight fitted lid and give it a good shake. Let sit in the summer sun for about 3-4 days, shaking daily.
After it's solar infused, strain through a fine mesh strainer or cheese cloth and squeeze out all of the liquid.
Adjust the essential oils to your smell preference after it is infused.
Store in a glass jar and use weekly. Massage a generous amount into your scalp for about 2-3 minutes, and coat hair strands completely with the oil from root to tips. Comb through and put your hair in a braid or two strand twist. Sleep overnight with the oil in your hair and then wash as normal in the morning. 
Your hair texture will determine how you use this recipe. For instance, if you wear your hair in locs, you will NOT comb the oil through, instead you will massage your scalp and allow the oils to penetrate throughout your hair. Don't suspend your common sense when working with recipes, especially when it comes to usage. Test to see what works best for you.
That's it for this week. As always ...
Dedicated To Your Beauty
Juliette's Website
Nyraju Skin Care


Related Articles
Editor's Picks Articles
Top Ten Articles
Previous Features
Site Map





Content copyright © 2022 by Juliette Samuel. All rights reserved.
This content was written by Juliette Samuel. If you wish to use this content in any manner, you need written permission. Contact Juliette Samuel for details.