European AstroFest 2018 - Astronomy Potpourri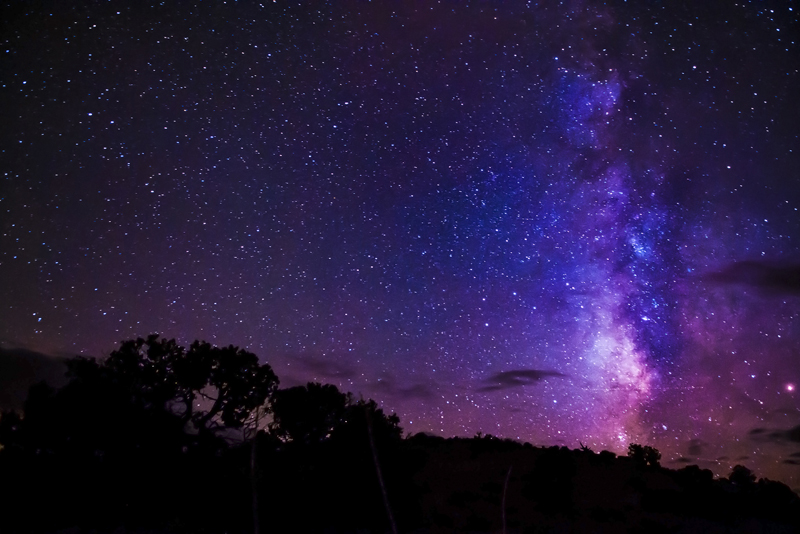 European AstroFest 2018, billed as "The Universe under One Roof", was held in the Kensington Conference and Events Centre in London. The conference program included talks on dark matter, gravitational waves, asteroid impacts and wintering in White Mars.
The dark side
Almost all of our information about the cosmos comes to us through
electromagnetic radiation
. For thousands of years we saw the skies only by
visible light
, that tiny part of the electromagnetic spectrum to which our eyes respond. The rest of the spectrum is invisible and was undetectable in the sky until the 20th century.
Peter Gallagher, a radio astronomer at Trinity College Dublin, spoke about the past and future of a 19th century Irish telescope site. The Leviathan of Parsonstown, a historic reflecting telescope, was built by Lord Rosse in the grounds of Birr Castle. For 70 years it was the largest telescope in the world. It will now be joined by a radio telescope that will be part of the international LOFAR (Low-Frequency Array) network. The array is located mainly in the Netherlands, but through telescopes in other European countries, its effective size is about 300,000 square meters (over 3 million square feet).
Even with telescopes that detect what our eyes can't see, only 4% of the Universe is visible. Clare Burrage, an Associate Professor at the University of Nottingham, explained that
dark matter
and
dark energy
account for the other 96% of the Universe. We know almost nothing about them, except that dark matter has a detectable gravitational influence on the matter we
can
see. Dark energy is a complete unknown. It's the name given to whatever it is that seems to be speeding up the expansion of the Universe. In addition to large facilities searching for these dark unknowns, a laboratory technique called
atom interferometry
is being used to test some of the dark energy theories.
Since 2015, scientists have succeeded in detecting
gravitational waves
generated by major space-time events such as a merger of two black holes. Ofer Lahav from University College London is an observational cosmologist, and he spoke about these ripples in space-time predicted in Einstein's Theory of General Relativity. The theory was published in 1915, a century before the first detection.
It came from outer space
In the Eastern Sahara you can find a unique type of glass of unknown origin. It's called Libyan Desert Glass, and people have known of it for millennia — Neolithic people made tools from it. Mark Boslough, an expert on asteroid impacts, discussed the evidence that led him to think the glass formed in an airburst similar to the Tunguska event. In a second talk he told us more about Tunguska and the 2013 Chelyabinsk airburst. One of Boslough's specialties is modelling such events, and — not surprisingly — he's active in working for planetary protection.
Something unique in our experience flew through the Solar System in 2017. No danger, but it was not of our Solar System. Michele Bannister of Queen's University, Belfast told us about the discovery of
'Oumuamua
, the first object known to have come from beyond the Solar System. She outlined the observations and how we know it came from elsewhere. Bannister is an expert in the discovery and characterization of minor planets, and the International Astronomical Union has named an asteroid after her.
The human touch
Do you wonder if there is life out there? Martin Rees, England's Astronomer Royal, does. He thinks that primitive life may be common, but advanced life is probably rare. And besides life which evolved elsewhere, will humans one day settle on other worlds? Elon Musk, CEO of SpaceX, is enthusiastic, and famously said, "I'd like to die on Mars, just not on impact." Rees suggested that humans may evolve into something that is adaptable to other planets. In terms of spotting signals and signs of intelligent life out there, the "chances are low, but the stakes are so high, it's worth a gamble."
Allan Chapman, Oxford historian of Science, lauded Victorian amateur astronomers and suggested that members of the audience were their heirs. He maintains that great science was produced by people who, for the love of it, financed their own work. Government sponsorship of astronomy in France and Germany was contrasted unfavorably with the amateurs. Chapman cited John Herschel as an example of a wealthy man who followed his own scientific path. But I noticed he didn't mention John's father William Herschel, discoverer of Uranus, who was sponsored by the King of England.
What would it be like to be one of 13 people left isolated in the Antarctic interior as winter sets in? When the last plane has left, you're on your own. Conditions are harsh and for over 105 days there's no Sun. Beth Healey, a British-trained doctor and fellow of the Royal Geographical Society, shared her experience. Concordia — also known as
White Mars
— is a French-Italian research facility which regularly hosts European scientists, and operates as a spaceflight analogue facility. Healy pointed out that simulations of Mars expeditions had people "in artificial isolation". Concordia is the real thing. Even astronauts on the space station could be brought home in a medical emergency, but Concordia is inaccessible in winter. The genuine isolation engenders a psychological response that is different to artificial isolation.
You can read more about European Astrofest 2018 in Part 1 of my account by clicking the link below this article.
Note:
I attended AstroFest as a guest of the organizers. My thanks to Steven Young and everyone at
Astronomy Now
.
You Should Also Read:
European AstroFest 2018 - Space Missions
Gravitational Waves - What Are They
John Herschel


Related Articles
Editor's Picks Articles
Top Ten Articles
Previous Features
Site Map





Content copyright © 2023 by Mona Evans. All rights reserved.
This content was written by Mona Evans. If you wish to use this content in any manner, you need written permission. Contact Mona Evans for details.