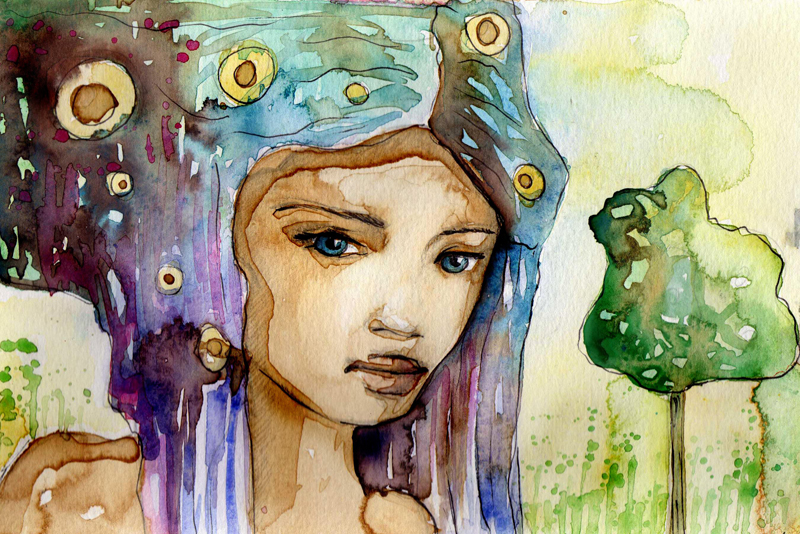 Plant based beauty is your best route to great looking skin. Let's face it ethnic beauties, without great care from the inside out, your skin will have a hard time showing off its elegant glow. While it's not necessary to become a vegan, it is important to eat a clean diet full of plant based ingredients. What does that mean? Organic, free range, grass fed, wild caught fish, no pesticides and if you're like a lot of people who are fed up with trying to figure out who's doing it right, you can grow your own food.
Let's Take a Look at Some of the Super Foods that are Making Their Way to Your Table:
Avocados
- Rich in fiber, potassium, Vitamins C, E, K, B vitamins and folic acid. How do you choose them? Look for avocados that are slightly soft to the touch if you plan to eat them in the next couple of days. If you're buying for the week, make some of them hard, so that they don't all ripen at the same time. Want to speed up the process? Put them in a paper bag with an apple or banana. Did you know that you can secure half your daily need for fiber by snacking on one avocado?
Beans
- Only if they're well cooked please!Beans are high in fiber, magnesium, folate and iron. They also improve cholesterol levels, protect your heart and reduce the risk of diabetes, obesity and cancer. Because they digest rather slowly, they are a slow burning form of fuel for the body. Soak them overnight with plenty of water and rinse thoroughly before cooking. These steps help in releasing and washing away problematic enzymes and will help the beans cook faster.
What are some of your choices? Navy beans, lentils, split peas, red beans black beans, garbanzo beans and red beans.
Berries, Berries and more Berries
- Strawberries, blackberries, blueberries and more berries. Delicious and oh so nutritious berries are full of antioxidants, rich in fiber, minerals and vitamins. It is said that berries slow everyday mental decline and memory problems and contribute to a healthy-weight.
Fish
- This food provides a great source of omega - 3's. Eating less of larger fish such as tuna, will keep the consumption of mercury down. Some of the best fish to eat are smaller ones, such as Wild Salmon, Lake trout, Mackerel and Sardines. Cooking most fish is pretty much straightforward. Oven-baked or pan-seared, with or without skin. Butter, garlic, fresh herbs, sliced mushrooms, and/or tomatoes all make great seasoning enhancements to your meal.
Vegetables
- No nutritional plan is complete without vegetables on the list. Kale, spinach, broccoli, collards, turnip and mustard greens all bring vitamins, mineral and great taste to your skin loving meal plan.
The list for great skin loving foods is endless. This will undoubtedly get you started and you can add to it as you learn more about what works for your skin and your system. That's it for this week. As always ...
Dedicated To Your Beauty,
Juliette's Website
Nyraju Skin Care


Related Articles
Editor's Picks Articles
Top Ten Articles
Previous Features
Site Map





Content copyright © 2023 by Juliette Samuel. All rights reserved.
This content was written by Juliette Samuel. If you wish to use this content in any manner, you need written permission. Contact Juliette Samuel for details.