Proper Viewing Distance for Wii Games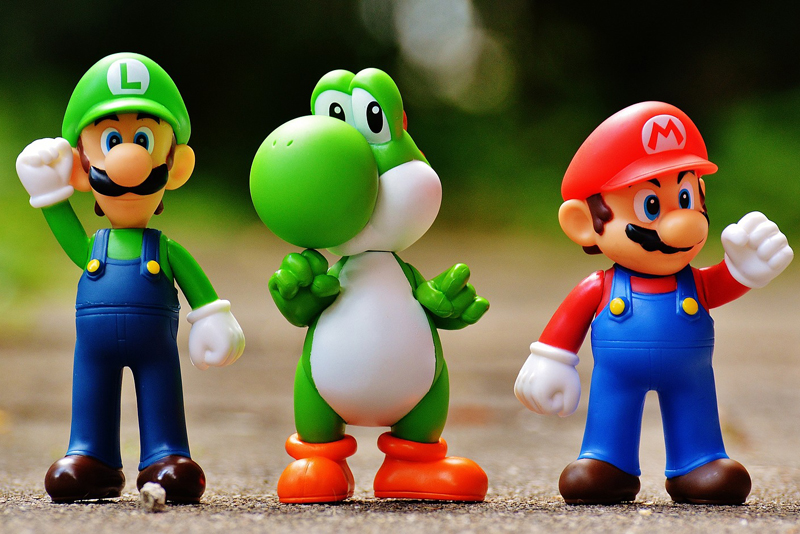 When you're playing Wii games, it's good to know the proper distance to sit back (or stand back) from the TV. The proper viewing distance all depends on how large your TV is.

First, you of course want a BIG area cleared in front of your TV, no matter where you happen to stand or sit. Wii games are usually about motion. You'll be swinging your arms, moving your legs, and much more. You don't want to be knocking over lamps or pictures. I realize your room is only so big :) Still, try to clear out as much clutter as you can to make your gaming experience more enjoyable.

The key here is to sit far enough away that you can take in the whole image at a glance. If you're too close then your eye can only focus on one area, or another area, and not take in the full image. This means when an enemy is attacking you from the left side of the screen you cannot see it clearly. This could be very bad.

On the other hand, you don't want to sit too far away. If you're too far back then the images get blurry. You might not be able to see the exact spot on the ledge that you are trying to grab. That can turn your game into an exercise of frustration.

First, you want to be close to eye level with your TV. Your neck is a sensitive set of bones. You don't want to be straining to look up or down while you are playing a fun game.

Next, you want to sit back from your TV about 1.5 times the diagonal size of your TV. So here are some common sizes:

26" diagonal = sit 39" / 3.3 feet back
30" diagonal = sit 45" / 3.9 feet back
34" diagonal = sit 51" / 4.3 feet back

You can see how this works. Just take the diagonal measurement of your TV, multiply it by 1.5, and that is how far you should sit back. You can sit a bit further back, of course, depending on the quality of your eyes. I wouldn't sit any closer though.

It all comes down to how well your eyeballs work and how clearly you can see all parts of the screen in a glance. You should never have to "look around" to see different parts of the screen. You should be able to see everything in its complete view from where you sit.


Related Articles
Editor's Picks Articles
Top Ten Articles
Previous Features
Site Map





Content copyright © 2022 by Lisa Shea. All rights reserved.
This content was written by Lisa Shea. If you wish to use this content in any manner, you need written permission. Contact Lisa Shea for details.