Good Oral Health a Challenge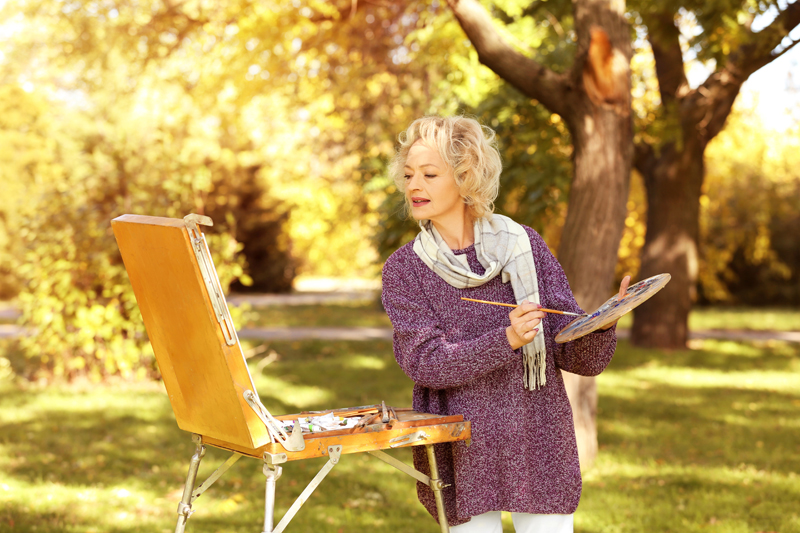 The Center for Disease Control, the National Center for Health Statistics and the National Institute on Aging have developed a series of reports based on studies about the oral health of older Americans. This article summarizes some of the content and is meant to show how oral health can greatly affect our quality of life in older years.

Oral health is an important and often overlooked component of an older person's general health and well-being. Oral health problems can cause pain and suffering as well as difficulty in speaking, chewing, and swallowing. These problems can also be a complication of certain medications used to treat disease. Although oral health problems are not usually associated with death, oral cancers result in nearly 8,000 deaths each year, and more than half of these deaths occur among persons 65 years of age and older.

Older Americans with the poorest oral health are those who are economically disadvantaged, lack insurance, and are members of racial and ethnic minorities. Being disabled, homebound, or institutionalized also increases the risk of poor oral health. Many older Americans do not have dental insurance, since often these benefits are lost as we retire. This situation may be worse for older women, who generally have lower incomes and may never have had dental insurance. Medicare, which provides health insurance for people over age 65 and people with certain illnesses and disabilities, was not designed to provide routine dental care.

About 25 percent of adults 60 years old and older no longer have any natural teeth. Interestingly, toothlessness varies greatly by state. Roughly 42 percent of Americans over age 65 living in West Virginia are toothless, compared to only 13 percent of those living in California. Having missing teeth can affect nutrition, since people without teeth often prefer soft, easily chewed foods. Because dentures are not as efficient for chewing food as natural teeth, denture wearers also may choose soft foods and avoid fresh fruits and vegetables. Loss of teeth is also a problem associated with loss of self-esteem.

Periodontal (gum) disease or tooth decay are the most frequent causes of tooth loss. Older Americans continue to experience dental decay on the crowns of teeth and on tooth roots because of gum recession. In fact, many older adults may have new tooth decay at higher rates than children.

Most older Americans take both prescription and over-the-counter drugs. Over 400 commonly used medications can be the cause of a dry mouth. Reduction of the flow of saliva increases the risk for oral disease. Individuals in long-term care facilities—about 5 percent of the elderly—take an average of eight drugs each day.

Studies show the following as positive action steps to maintain our oral health:

•Drinking fluoridated water and use fluoride toothpaste; fluoride provides protection against dental decay at all ages.

•Practicing good oral hygiene. Careful tooth brushing and flossing to reduce dental plaque can help prevent periodontal disease.

•Seeing our dentist on a regular basis, even if we have no natural teeth and have dentures. Professional care helps to maintain the overall health of the teeth and mouth, and provides for early detection of pre-cancerous or cancerous lesions.

•Avoiding tobacco. In addition to the general health risks posed by tobacco use, smokers have seven times the risk of developing periodontal disease compared to non-smokers. Tobacco used in any form—cigarettes, cigars, pipes, and smokeless (spit) tobacco—increases the risk for periodontal disease, oral and throat cancers, and oral fungal infection (candidiasis). Spit tobacco containing sugar also increases the risk of cavities.

•Limiting alcohol. Drinking a high amount of alcoholic beverages is a risk factor for oral and throat cancers. Alcohol and tobacco used together are the primary risk factors for these cancers.

Caregivers should reinforce the daily oral hygiene routines of older persons who are unable to perform these activities independently.

In an effort to enhance my oral health, I now make sure I floss more often, use a wooden toothpick after meals if I'm out, and if I'm somewhere where I don't have either floss or a toothpick, I use a temporary fix and vigorously rinse out my mouth to get rid of some of the food that may be trapped between my teeth. I try to make sure I have either floss or a toothpick in my purse at all times.

If you live in the USA, check out www.freedentalcare.us for dental clinics in your local area where you may be able to find reasonable to free care if you qualify.




Related Articles
Editor's Picks Articles
Top Ten Articles
Previous Features
Site Map





Content copyright © 2023 by Patricia Villani, MPA, PhD. All rights reserved.
This content was written by Patricia Villani, MPA, PhD. If you wish to use this content in any manner, you need written permission. Contact Patricia Villani, MPA, PhD for details.