How to Choose Your Family Vacation Destination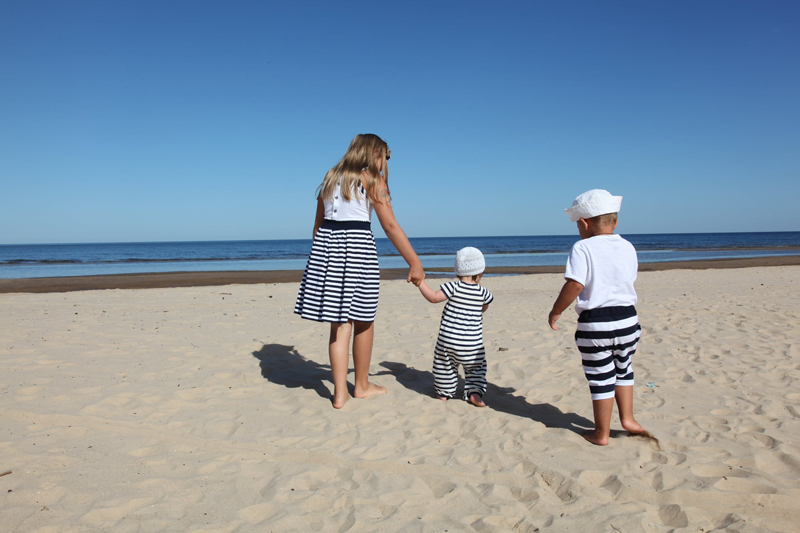 Deciding where to go on your next family vacation can be a pretty daunting task. Not only do you have to take each family member's interests and tastes into consideration, but you may also be faced with a tight budget and limited time off. Add to this the sheer number of places you could take your kids to, and the task may seem impossible. To make things easier on yourself, try breaking the job down into small steps.
1. Determine your budget.
Right at the start, decide how much you can afford to spend on your family vacation. How much have you saved already? How much more can you save between now and then? If the numbers aren't promising, consider making sacrifices such as eating out less often or forgoing summer camps in order to save extra money, as long as all family members are willing.
2. Figure out your time limits.
The amount of time you have available obviously has major impacts on where you can go. I once heard a rule to the effect of "Don't spend more hours traveling than days at your destination." If you take a seven hour plane ride for a three night vacation, you may not have enough time to settle into vacation mode.
3. Decide what time of year you'll be traveling.
Again, this will have major impacts on where you'll go. If you're traveling in summer and don't like the heat, a trip to southern Florida may not work for you.
Don't just rule out a place assuming the climate won't be right though, take the time to research it. Many islands in the Caribbean, for example, stay comfortable year-round due to trade winds.
4. Think about who's coming along.
The best family vacations take everyone's interests into account. Babies and toddlers will be happiest if they are allowed to keep a regular schedule of meals and naps. Destination vacations, such as renting a beach house or lake cottage, may be easiest on them and you. By staying where the action is, you and your older children can still enjoy some vacation activities while your little one naps or goes to bed early. Preschoolers are more flexible, but you may want to focus on destinations that don't have a huge list of must-see attractions or that involve a lot of driving. Make sure there is something nearby for your child to enjoy: a swimming pool, a park, or a backyard. For older kids, you might consider a destination with learning opportunities. Consider a trip to a famous historical landmark or a trip where they can try something new, like horseback riding or snorkeling.
5. List possible destinations.
Come up with a list of destinations that seem to fit your needs and present them to your family. Involve everyone in the discussion and try to have some vacation guides or brochures available for kids to look through. If you're feeling wild, jot down destination suggestions and draw from a hat to determine the winner. Or let everyone vote from the list and go with the majority opinion.
6. Research.
Order travel guides for your destination and figure out your budget for plane tickets, lodging, car rental, etc. If you have a teenager, put him in charge of the nitty gritty work. Can he find plane tickets that meet the budget? A centrally located hotel with a nearby park for his sister? Even the most unwilling teen may enjoy being given this sort of responsibility and will usually rise to the challenge and enjoy the vacation that much more.
You Should Also Read:
A Book Review of 500 Places to Take Your Kids Before They Grow Up


Related Articles
Editor's Picks Articles
Top Ten Articles
Previous Features
Site Map





Content copyright © 2023 by Kimberly Misra. All rights reserved.
This content was written by Kimberly Misra. If you wish to use this content in any manner, you need written permission. Contact Tiffiny Spire for details.