The Changing Face of Beauty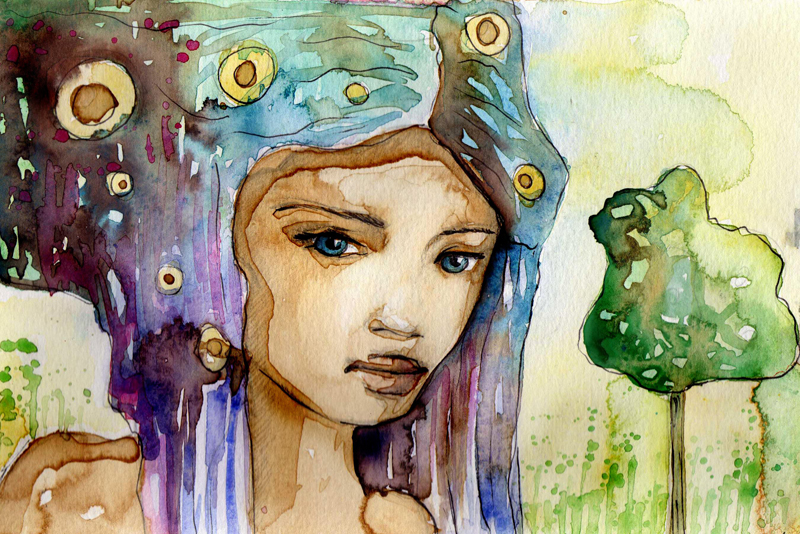 I was always one to ask the question: why don't I see more people that look like me on magazine covers or television screens? And when I do, why don't they like their natural hair or skin color? Well it seems as though black is back and your beautiful bronzed skin is ruling the world of media.
Magazine covers, television screens and the internet are bursting with beautiful people of color. With the population becoming more brown with the influx of the hispanic nation and other ethnic beauties from abroad, you can expect to see the changing face of beauty right before your eyes.
My colleague April Marquette wrote a beautiful piece about the changing world of beauty and I'd like to share it with you here. Enjoy!!
There once was a time when watching U.S. television or going to the movies, ethnic people -- children in particular -- did not see very many images that looked like them. Or if the people on screen were ethnic, the images were not always empowering or inspiring. That is in part why I, an African-American, became an author. I choose to challenge negative perceptions about ethnic people. In doing so, I came to realize that I am just one of millions who desire to see positive images of those who look like them...thus the changing face of beauty.
One may wonder why the face of beauty would be important to a person of ethnic origin. Well, I'll tell you. Without empowering images to look up to, or to relate to, it is that much harder for a child or a young person to visualize his or her self doing something great. That brings to mind an Oprah Winfrey interview I will not soon forget. In it she mentioned that during her childhood, people who looked like her infrequently appeared on television. However, when they did, she became greatly excited! Thus my belief; it is necessary for the young of all nationalities and ethnic backgrounds to see that they too can have exciting careers as beautiful journalist, world leaders, surgeons, hedge fund operators, and astrophysicists.
I love that now network television has primetime shows that depict different types of families, many of them beautifully ethnic. No longer is the lovely African-American
Cosby
family of the nineteen eighties an anomaly -- a strange or unusual occurrence. No longer is the appearance of a multi-ethnic friend or associate a foreign concept. And nowhere is it clearer that the face of beauty is changing than in the cosmetics and advertising arenas.
There is no longer just one standard of beauty. Now beauty has become inclusive, the way it was meant to be. Now exclusive hair oils offered show the mocha-skinned Tawira Indians, Central Americans who have long been known as those with enviable hair. The changing face of beauty also showcases lovely Latinas who introduce us to lash products that tout maximized results. Attractive African-American ingenues show us how to reveal our innate Goddess when applying makeups beautifully blended for a collage of skin types and hues. And who can forget the face cream that has been the secret of enchanting Chinese women since the Ming Dynasty?
The ever evolving mien of beauty has all types of people seeking sculpted faces, high cheekbones, doe eyes, and luscious lips. Avatars in video games can also be created to appear appealingly ethnic. Even toys now realistically mimic the look of beautiful multi-ethnic babies and children. I happen to be partial to a particular brand of cute little dolls that have lush ethnic lips and broad features. I tell you, back in the day, as kids, my little friends and I would have loved to receive these dolls! Yet the changing face of beauty should not be surprising, not when so many of the world's inhabitants are people of color.
Going forward, let us never forget, there isn't just one standard of beauty. Although inner beauty remains the same; it is timeless, caring and kind, its face is ever-changing. Beauty encompasses all different shapes, sizes, colors, and nationalities. Quite simply put: the face of beauty is
you
!
Don't forget to comment in the
Ethnic Beauty Forum
!
Dedicated to Your Beauty
Juliette's Website
https://www.nyrajuskincare.com


Related Articles
Editor's Picks Articles
Top Ten Articles
Previous Features
Site Map





Content copyright © 2022 by Juliette Samuel. All rights reserved.
This content was written by Juliette Samuel. If you wish to use this content in any manner, you need written permission. Contact Juliette Samuel for details.