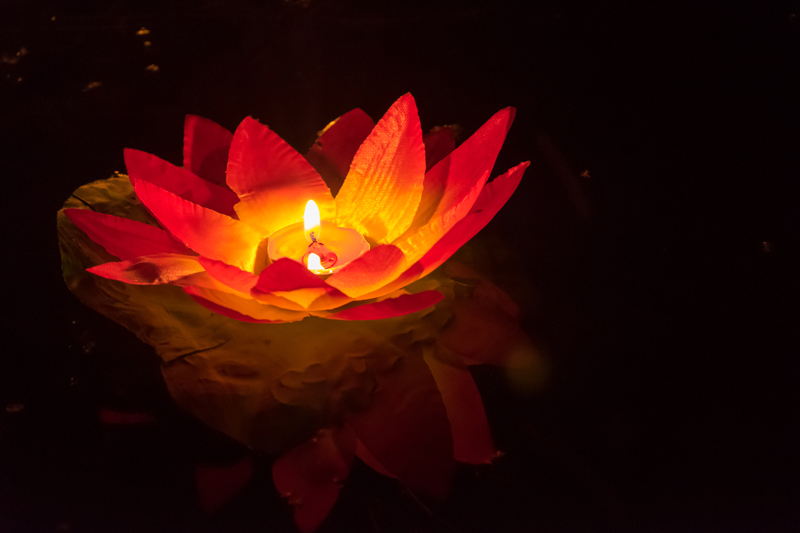 Preparing for and surviving a hurricane or any serious weather event can be nerve wracking, even frightening. News media and local authorities issue warnings and give valuable information for gathering necessary supplies and for evacuating to safer locations. People you come in contact with share their own fears about what may or may not happen, and what they are doing to get ready for the storm. The spirit can be bombarded with a wide range of emotions, some of which can be managed and some of which can become overwhelming.

When you first get word you may not pay very much attention, because if you are lucky you may have several days' notice. As time goes on a sense of urgency starts to build. Then you are prompted to take action to pull together all necessary items needed to deal with a possible emergency situation, and also for sustaining oneself and loved ones if utilities and other services are not functioning. Making the necessary arrangements gives you a sense of purpose, as well as feelings of confidence and control. Certainly most people will do all they can to prepare themselves and their homes.

As weather conditions worsen, fear may set in. Will it be as bad as they say? Will it be worse? Are we in danger? It is difficult to stay put and to wait out a storm when there is so much going on around you. You may feel vulnerable, at risk for devastating consequences, even trapped. It is important to be ready to leave the area if need be, but also to relax and know that you have done all you can. Now may be the time to curl up with a blanket and rest. Saving your strength in case taking action is necessary is really all that can be done until the storm passes. Surprisingly, some may actually feel energized and excited at the thought of rough weather coming in.

During the weather event, some people will appeal to the higher power they believe in for comfort, and for some assurance of safety and protection. Feeling that a greater and stronger entity is watching over you during a serious event can stabilize emotions and get you through many tough hours. There are those who rely on pendants, momentos, crystals, or other items that they feel give them positive energy and emotional support. Gathering loved ones and pets around you will also ease stress and alleviate feelings of being alone.

When the storm passes there is a sense of relief, and hopefully the losses are minimal. Spirits lift as the threat of danger passes. If there are losses of life and property it will take a great deal of time to process the resulting shock and grief. People will pull together to help each other recover and move forward. The spirit has a survival instinct and wants to restore balance, as well as to act out in love to help others in need.

The spirit can experience a myriad of emotions and feelings when faced with the challenges of a bad storm. It is up to us to rely on our inner voice and strength to get us through such an event. Just as after every storm there is a new beginning and a calm that settles in, the spirit also returns to a tranquil place after dealing with a dynamic event.



Related Articles
Editor's Picks Articles
Top Ten Articles
Previous Features
Site Map





Content copyright © 2022 by Debbie Grejdus. All rights reserved.
This content was written by Debbie Grejdus. If you wish to use this content in any manner, you need written permission. Contact Debbie Grejdus for details.