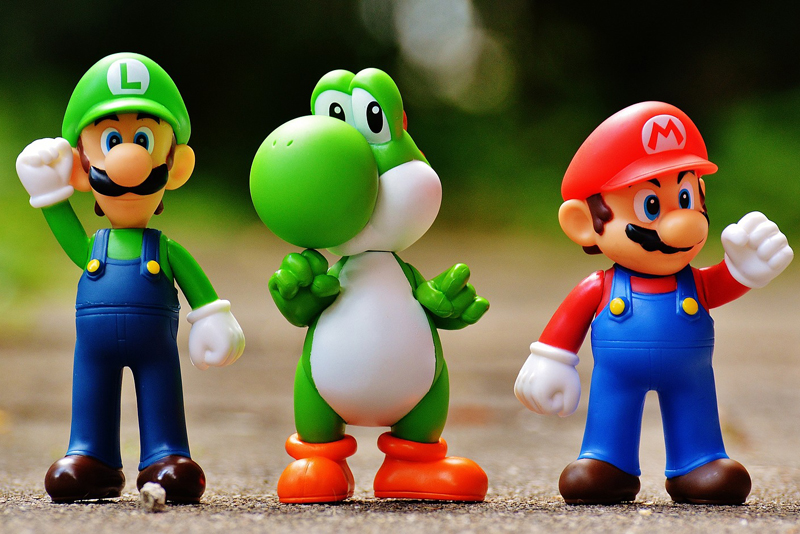 Wii Play is a multi-game arcade set along with a free remote. A better way to look at this is that you get a remote along with a free or perhaps cheap game. The games aren't great, but they're certainly not awful!
We had two Wii remotes and wanted a third one, so we could do party multiplayer. We assumed that the games that came with this would let you have more than 2 people playing. Wrong! These are all only two player games. That really seems a shame for a system that is set up to be a party machine.
The games are all rather straightforward and use the basic Wii remote functions. You can do a target shooting where you shoot at targets, ducks, cans, skeet targets and even space aliens. There's a pattern matching game where you try to figure out which Miis are the same or different. In another game, you rotate and change poses of your Miis to match the shape shown. There's a simple ping-pong, a simple table hockey, a simple pool, a cow race, a fishing game, and then tanks.
I had high hopes for many of these games. I love pool, I enjoy target shooting, and even fishing can be great fun. For whatever reason, they just didn't implement any of the games very well. Fishing in Zelda is FAR more fun than this fishing version. Pool is done much better in many other games. Even the target practice isn't varied enough to be interesting.
The only game that really holds our interest for long periods is the tank game. I *love* the tank game. It can be quite challenging, and is fun to play both alone and with others.
Really, you're not paying much at all for this game set. You're getting a nice remote, and you get the games for free. If you've got very young kids, they might be quite happy with racing cows, knocking over scarecrows, and trying to get the very best cow-racing score they can. In that case, you're all set! You paid very little for a game that fits your needs. For most gamers, though, don't get your hopes up too high. If you go in with low expectations, you might be pleasantly surprised with a game that catches your fancy.
Buy Wii Play with Wii Remote from Amazon.com


Related Articles
Editor's Picks Articles
Top Ten Articles
Previous Features
Site Map





Content copyright © 2022 by Lisa Shea. All rights reserved.
This content was written by Lisa Shea. If you wish to use this content in any manner, you need written permission. Contact Lisa Shea for details.