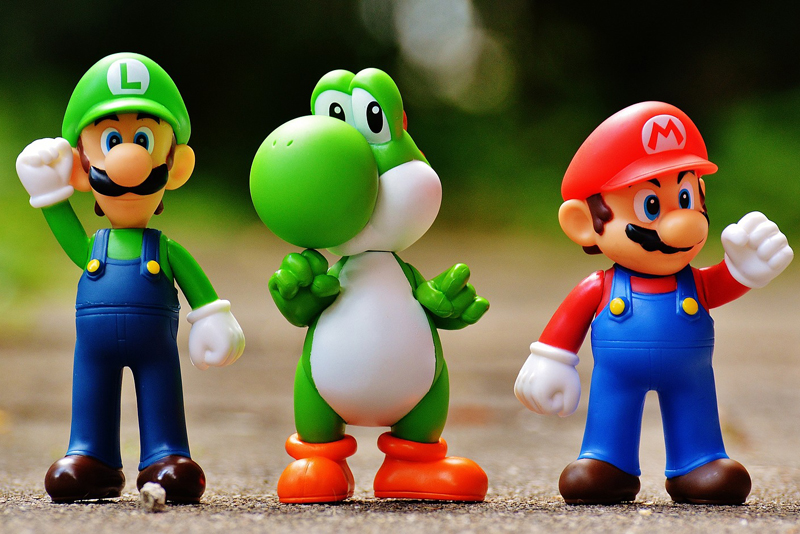 Wii Ultimate Band is geared towards kids who want to make music without the complexity of multi-note combinations. Instead you wave your nunchuck and swing your controller along with the rhythm. It can actually be challenging!
First, the basics. For people used to a Guitar Hero or Rock Band world, this is quite different. It's not about following notes up and down a guitar neck, or about combinations of tom toms and cymbals. Instead, it's primarily about rhythm. You do get to choose from singer, drums, guitar and bass - but each instrument is then played by rhythm.
So let's take the singer. You don't actually sing. Instead you hand-bunch, wave your hands in the air, clap and so on. For the guitarist you do strum, but all you do is "high strum" or "low strum". You can also do arm windmills and claps. Drummers are at least doing hits and stick twirls, so that makes sense.
That being said, it can be quite fun. They'll have the singer punching forward with one hand while turning in circles with the other hand. It's like patting your head and rubbing your stomach - quite challenging!
The character customization is very basic - a few face styles, a few hairdos. I do like that they have the song sung in a male or female voice based on the character who is singing the song. The graphics for the venues are fairly impressive given the Wii's limited capabilities.
The songs? This is always going to be highly subjective based on the player. If you take any song list and give it to 20 different people you'll get 20 different reactions. For us, there are too few "good classics". The versions they have are not wonderful. You have to unlock them in story mode before you can play them in free play.
Speaking of unlocking, it's really annoying. In other games you can play through each song once to move on to the next area. Here you have to play songs multiple times. Why? Not only that, but you have to play as different instruments to get more points. So let's say I really like being a singer. I can sing through each song in a level - but them I'm *forced* to go back and play drums or do something else through each song an entire second time before I can move on. I don't like that. If you play with a friend at least you only have to play through one song twice - instead of three - but for people playing solo that's a lot of song playing through songs you may not like in the first place just to finally unlock songs you enjoy.
Especially as this is a game aimed at kids - and you can definitely tell by the "gentle" grading and the fact we could play on hard right away without much trouble - you would want to let them have fun. If a player loves drums and wants to play drums all the way through, why force them to replay songs on another instrument to progress? I don't see the logic there.
A great idea, but a few tweaks could make it even better.
Buy Wii Ultimate Band from Amazon.com


Related Articles
Editor's Picks Articles
Top Ten Articles
Previous Features
Site Map





Content copyright © 2022 by Lisa Shea. All rights reserved.
This content was written by Lisa Shea. If you wish to use this content in any manner, you need written permission. Contact Lisa Shea for details.