White Wine and Low Carb Diets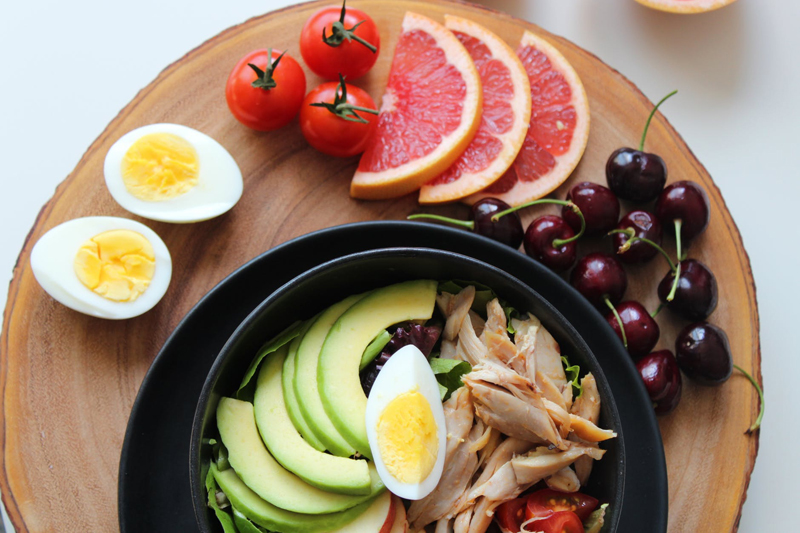 White wine goes perfectly with many dishes - salads, chicken, fish. How well does white wine go with a low carb diet?
First, it's important to realize that ANY carb count you ever get is an approximation. If you say a tomato is 3.2g per half cup, that isn't true for EVERY tomato! Some tomatoes are sweet, some are less sweet. Some are dense, some are less dense. Eating healthy is about general guidelines, it is NOT about exact measurements. It is simply impossible.
So that being said, it is impossible to know how many carbs are in a Ridge Chardonnay vs a Tucker Pinot Grigio. Don't even bother trying. Plus, few people measure out their glass of wine with a measuring cup to get exactly the right volume into their wine glass. There are always going to be these issues in dieting. Your aim is to avoid the really bad things, aim for the really good things, and find a lifestyle you can maintain.
In general, white wine only has 3g of carbs per 5 oz serving. Compare that with red wine, which has about 3.5g of carbs per 5 oz serving. You can try to make guesstimates about a sweeter white wine having .5 more carbs than a less sweet white wine, but to be honest that's not worth worrying about. You should drink a wine you enjoy. You should never force yourself to drink a dryer wine to gain .5g of carb benefit. You probably burn that amount up using the corkscrew to open up the bottle.
Yes, you can say that "straight" alcohol like vodka or gin has 0g carbs. But on the other hand, wine has many health benefits and antioxidants that straight alcohol does not. So you gain more, in overall health, by going with wine.
Plus, wine really helps a meal taste better. It helps bring out the flavors in a meal. With so many low carb food items being white wine friendly - all of your fish, chicken, pork, vegetable recipes - this is a wonderful thing. You sit down at the table, pour a glass of wine, put on some soft music, and really savor your food. That helps you take longer to eat, appreciate your food more, and lose weight.
So I highly recommend having a glass of wine with each meal, unless of course your doctor has a reason to discourage this for your medical health. It is a great part of a low carb diet, and a great part of general healthy lifestyle.
Lisa Shea's Library of Low Carb Books


Related Articles
Editor's Picks Articles
Top Ten Articles
Previous Features
Site Map



Follow @LisaLowCarb
Tweet





Content copyright © 2022 by Lisa Shea. All rights reserved.
This content was written by Lisa Shea. If you wish to use this content in any manner, you need written permission. Contact Lisa Shea for details.