Frugal Dougal Golf Web Site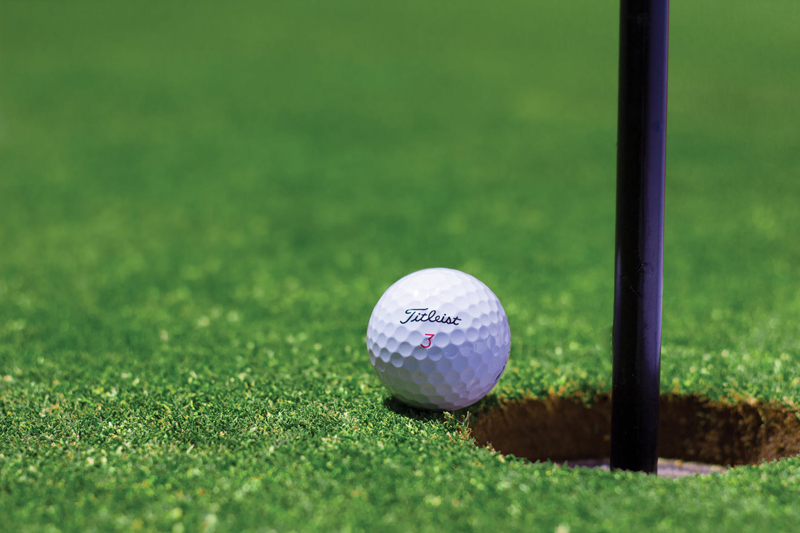 On my golf web site I do receive many emails from a variety of people interested and in businesses that evolve around golf. This one caught my interest because of the name Frugal Dougal I had to check it out. It seemed there is a man named Dougal who picked up on the name Frugal Dougal for his business that sells a variety of Golf items for your golf cart. His Web site starts out as Welcome to Frugal Dougal's golf Cart Accessories! We are a family operated business located in Tarpon Springs, Florida with an office in Los Angeles. That was enough for me to check this frugal business out to see what all they had for sale for golf carts.
Going on in the welcome page he explains the name of Dougal as being a Scottish name meaning "dark stranger". There is also a picture of him along with a charming lady called Linda. I was assuming this was his wife but I was corrected as this is his mother. In the picture you can see why this man called Dougal is called Frugal as he is dressed in a Scottish attire and we know that the Scottish are frugal so the name and attire fit. It did explain that he is a fun loving guy and loves to serve the customers. Linda is an avid golfer and tries to break 100 but as I heard she hasn't been able to play lately, also a remarkable young looking mother to Dougal.
The golf accessories are of great quality and most are made in the USA it is their goal to find the best available items to make your golf cart look and run the best. They work with golfers and also with commercial vehicle owners with affordable prices that will satisfy their customers. Their web site is easy to maneuver and everything is upfront to click on the item you are interested in.
I did check out their inventory and they do have a variety of items most of which I already have but one item intrigued me. That particular item was a new and different Sun Ray solar roof panel for your golf cart. It is supposed to collect energy and run your golf cart. I have heard of operating cars by using the solar energy so why not golf carts. The price tag put me off but for some people it might be just the thing to run their golf cart. It does advertise as you could even save on your taxes as energy saver with no gasoline or use of electricity. As long as your cart is in the sun it will energize your batteries and run for as many holes as you want to play. The price was for $1,895.00 so in the long run and as long as you have sunny days you will be in business to save.
I attempted to order the clock-thermometer-compass that can be attached to your cart. I thought if I ordered this I could see the quality of the item and the amount of time the shipping took. Making out the order I ran into trouble as it kept rejecting me or my credit card. After so many attempts Mr. Dougal Crismond called me as my order kept being rejected. I finally found out it was because of the special security numbers you have to put in for your credit card and I seemed to have had two different numbers. Dougal and Linda decided to send me the item so I will plan to order some other items as they have been so gracious and understanding to work with my credit card problems. I can't blame that problem on my age it seems I have two secret numbers for that credit card.
I did let them know that I had trouble connecting directly to their web site. It seemed it would never go to their personal web site only to other businesses that carried their products. I had tried Goggle and Yahoo search and it just did not work for me but I found their site eventually. Linda sent me an email and here is what she sent me www.frugaldougalsgolf.com so I hope it works for everybody who in interested in checking out this very interesting golf web site as it is worth your stopping by. I now realize I was leaving out the "s" in the address so now I can connect directly.
The clock-compass-thermometer came last week and it is really a nice little gadget and is attached to my golf cart. Now I can always tell the time, know what the temperature is and can tell which direction I am going. Now don't laugh as for some reason I am turned in direction from east and west, here in Texas but I do know how to get most everywhere. Haven't been lost yet as I do know the sun comes up in the east and goes down in the west but my brain is telling me a different story. Now my compass will show me the right direction. I have shown this little gadget to my friends and they find it very cute, well cute is girl talk. Check out Dougal and Linda you will enjoy the experience and you can rely on their golf accessories.
You Should Also Read:
frugal dougal


Related Articles
Editor's Picks Articles
Top Ten Articles
Previous Features
Site Map





Content copyright © 2022 by Letta Meinen. All rights reserved.
This content was written by Letta Meinen. If you wish to use this content in any manner, you need written permission. Contact Sandy Eggers for details.