Financial Stresses Can Cause Negative Habits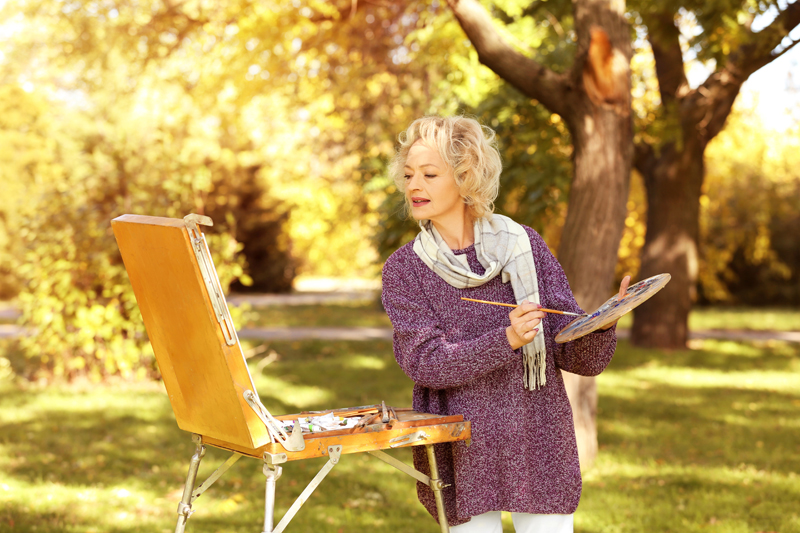 Retirement can cause some of us financial stresses that we didn't have when we were working. Adjusting to a fixed income is a challenge, especially if we have health issues that cause additional expenses. Some of us would like to stay in our homes but find that we don't have the extra money for the upkeep or to pay someone to do the tasks that we used to do when we were younger.

Studies have shown that these financial stresses cause some older persons to turn to alcohol or smoke more. Alcohol and smoking are both unhealthy habits to foster in older age. People tend to turn to more destructive habits as a way to escape their problems. However, we should be aware that these habits are expensive in and of themselves, and worse, they can cause health problems that eventually are not only costly but life threatening.

To some of us our financial situation may not seem very controllable, so we may turn to something negative to help our emotional response to the stress. Of course, stress itself is very unhealthy and can cause other health problems, such as high blood pressure, heart attacks, stroke and more.

In many situations sitting down before retirement and carefully assessing our expenses and income after retirement is helpful in making the correct choices - for example: Can we stay in our home? Is it better to downsize? Should we buy that new car now? Will we have enough of a cushion in case something unexpected happens?

Also many older adults have dissatisfaction because they would like to spend more on entertainment and travel and find that they don't have enough discretionary money to do those things that they would find enjoyable. This is a very important factor to take into consideration when we do our assessments before we retire. Perhaps we will find that we have enough resources to keep our house and take care of it, but will have no funds remaining to take trips, go out to eat, or pursue other recreational interests.

Some stressors occur unexpectedly and it is difficult to plan for them. Examples of these are: divorce, serious health problems, tax problems, the death of a spouse, or the general state of the economy. Seeking help during these times is a much better option than seeking or increasing a negative habit. Discussion groups, mental health professionals, clergy, close friends and family are all positive approaches that can be helpful when we are in need of emotional and other types of support.

I have a friend whose spouse died and she realized very quickly that she couldn't afford to keep her home. She was overwhelmed with what this would mean and the work she had to do while grieving to make such a change in her lifestyle. With the help of her friends, her church, and some family members, she made a smooth transition to a smaller home in a retirement community and now, two years later, is back to enjoying her life.

People who face a major crisis alone often get depressed and can't assess their situations objectively. Planning beforehand for our future financial situation is important, and reaching out for help when the unexpected happens is as crucial to insure that we can continue to have a good quality of life.








Related Articles
Editor's Picks Articles
Top Ten Articles
Previous Features
Site Map





Content copyright © 2023 by Patricia Villani, MPA, PhD. All rights reserved.
This content was written by Patricia Villani, MPA, PhD. If you wish to use this content in any manner, you need written permission. Contact Patricia Villani, MPA, PhD for details.