GameCube Bongo Controllers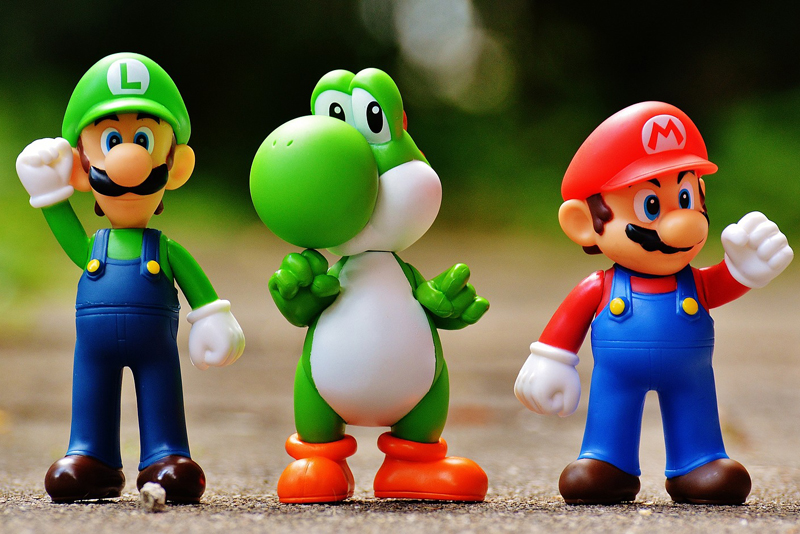 They look like a pair of bongos. They only have one button on them, that acts as a pause or start button. They can sense clapping - and they are great fun!
I admit that I held off on buying the bongos for quite a while. They looked silly. They looked like a 6 year old might have fun banging on them for a few minutes, and then they'd get tossed into the reject toy pile, never to be touched again.
But finally when a few games were out that used the bongos, I weakened and got us a set to play with. We got them with Donkey Konga 2, which is a great game that has a nice variety of songs. That really is the key, of course. If you get a controller and there aren't any good games to go with it, the controller isn't much good. But if you have a great game and the perfect controller for it, you can have gaming fun for months and months.
The bongos let you do four different things in essence. You can hit the left bongo, hit the right bongo, hit both together, or clap. In beginning songs this is pretty straightforward. Hit. Hit. Clap. But as you get into the more advanced songs, it is truly tricky and even the most advanced drummers will have trouble keeping up. The syncopation and rhythm intricacies are really pretty amazing.
The bongos are rather good on sensitivity. The aim is not to whallop them madly. You have to hit them perfectly in time, and a light tap is better for control. The audio sensor for the clapping did a really good job of sensing that well.
You need to keep in mind that these bongos don't have "buttons". You can't use the bongos to play other games. They will only really work with the rhythm games that are made to go with them. And you don't NEED the bongos - you could always use a regular controller and hit the buttons in time with the songs.
But I really do have to say, using the bongos is great fun and great practice. Most of us grow up air drumming, drumming on our steering wheel as we drive, drumming with pencils on desks. We like the sense of rhythm. The bongos give you a fun way to develop this sense. And since they look and act just like real bongos, if you have any sort of drumming interests in your future, this is a perfect way to practice up.
Well recommended!
Buy Donkey Konga 2 with Bongos from Amazon.com
Donkey Konga 2 Song List
Donkey Konga 2 Review


Editor's Picks Articles
Top Ten Articles
Previous Features
Site Map





Content copyright © 2022 by James Shea. All rights reserved.
This content was written by James Shea. If you wish to use this content in any manner, you need written permission. Contact Lisa Shea for details.