Favorite Gifts for Family Travelers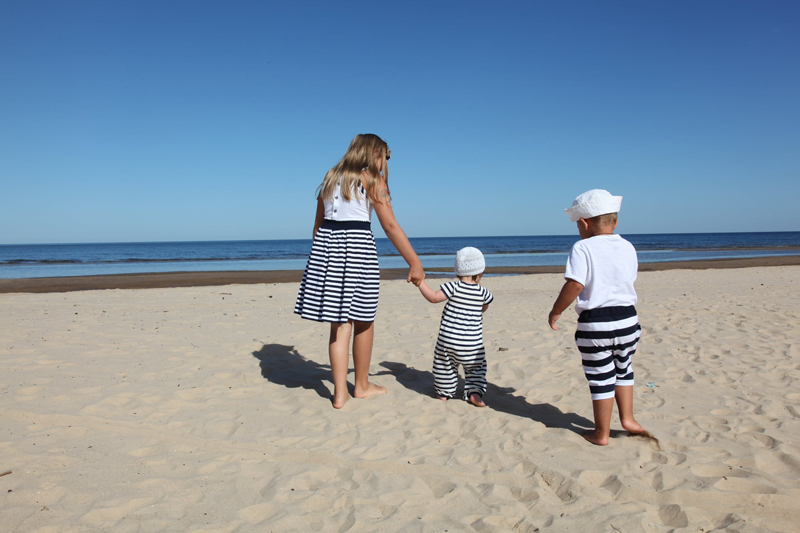 Travel is not a cheap adventure for most, especially for those with kids in tow. Hotels, restaurants, sights, and transportation costs all weigh in on the family budget. If you are considering gifts for the busy, traveling family, the following provide some tried and true favorites.

Family Travel Gifts Under $25
Travel First Aid Kit. Accidents happen. Moms and Dads know that better than anyone. An unexpected fall into a hotel room bed frame, a trip on an uneven sidewalk, a cut on a jagged shell at the beach are all accidents that can turn a vacation into a drama scene for too long. With a prepared first aid kit, parents can be instantly ready to fix a minor bump or scrape and keep the family vacation on track.
Destination Themed Books. If you know someone who is off to Germany during Christmas or off to the Caribbean for a trip—there are likely many children's books in print on the subject. Rather than being travel guidebooks or commercialized destination guides, many books provide historical facts, cultural information and details about the destination that are not included in most promotional materials. Gifts such as these allow parents to go beyond the commercial tourism attractions and teach the family some of the underlying culture that actually supports and attracts the tourism trade.
Space Saver Travel Bags. If anyone has traveled with a teen or an infant, you already know that there is always a need to pack a massive amount of "stuff" no matter the trip length. The space saver travel bags that allow you to pack 8 sweaters of every color in your teen's closet for that three day trip will relieve not only pre-travel debate but clothing wrinkles and baggage constraints as well.

Family Travel Gifts Under $50
A Family Memory Scrapbook. One of the best presents my family has ever received was a 20 page scrapbook filled with pages of questions to be answered during trave. What was your favorite restaurant? What was the strangest food you sampled? Having a prepared scrapbook, whether it's a commercial one or one you've personally compiled, makes it quick and easy for busy families to record memories as they happen. Parents are able to spend a few minutes in the evening as the family settles in for the night to ask the prompted questions and jot down some memories. It seems that these impromptu question and answer sessions like this are best approached with a formally written book.

Family Travel Gifts Ranging $50-$100+
A GPS Navigational System. Certainly in our smart phone age, there are many families already equipped with an application or a subscription which provides them with street by street directional guides. Unfortunately, many budget conscious families are not so lucky! As a parent, there is absolutely nothing worse than missing a turn (or a couple) in an unfamiliar city with a toddler in need of a potty or an infant in need of a bottle. Fussing and redirecting a vehicle on busy city streets are not the ideal vacation situation! Many families would honestly appreciate a basic directional guide without bells and whistles, so consider the family's personality as you choose a GPS product.
Hotel Gift Cards. Traveling as a family can become quite expensive. Offsetting even one night of a hotel stay would likely be appreciated. If you know a family's favorite hotel chain or know of a popular one in an area that they intend to visit, consider a gift card. Most hotel chains offer gift cards or gift certificates for hotel stays and amenities.
Think of the Family Pets. There are times when pets are vacation bound along with the family. There are also times that this is not reasonable or feasible. Boarding and pet sitting services can become expensive, especially for multiple pet households or for budget conscious families. Consider offering pet sitting services for the family, or purchasing a gift certificate with the family's usual boarding facility.
Help Parents Pack by Sending Supplies to the Family's Destination. Families traveling with infants or toddlers are saddled with a lot of extra baggage. There are services which will deliver the massive formula, diaper, sun care, and multitude of other baby supplies directly to the family's destination. Mom and Dad will not need to pack mountains of diapers or formula cans during road trips or flights—or venture out to local grocery stores in hopes of finding a stock of goods upon arrival. Some services offer gift certificates or advanced ordering.

The items listed above are only a sampling of general items that family travelers may appreciate. Consider the type of travel your favorite family will be experiencing and adjust the list to fit those needs. Perhaps camping or skiing supplies would be in order also? Choosing gifts to help families better enjoy memorable adventures is almost a gift in itself!



Related Articles
Editor's Picks Articles
Top Ten Articles
Previous Features
Site Map





Content copyright © 2021 by Angela Thompson. All rights reserved.
This content was written by Angela Thompson. If you wish to use this content in any manner, you need written permission. Contact Tiffiny Spire for details.