Getting Ready for "Revenge of the Sith"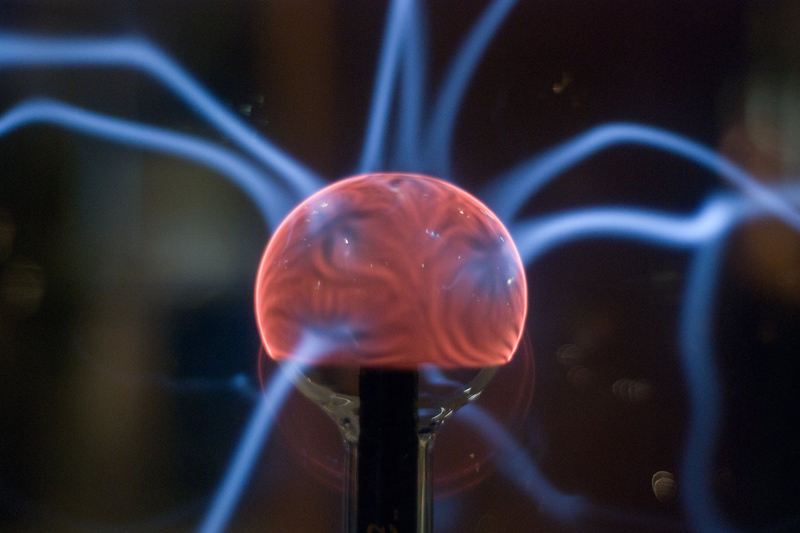 The first science fiction film I ever saw was "Star Wars"—I come from the generation of people who were just the right age when the movie came out in 1977. I was five years old. Since then, of course, I've developed a love for the genre and for other fantastical and space-faring SciFi worlds, but few of them hold the epic wonder that I experienced when I first saw Luke, Leia, Han, Chewie and Darth Vader on the big screen. Now the franchise comes full circle with "Star Wars: Revenge of the Sith." This will be the movie that completes the tragic story of Darth Vader. Can't wait.

There's no question that "Star Wars" is one of my favorite SciFi universes ever. Normally, I'd be one of the people waiting outside the theater the first day to see Episode Three—but this year, I'm almost exactly nine months pregnant and I'm afraid standing in line to see this movie doesn't appeal to me much at the moment (although I'm happy to report that the baby-to-be kicked a lot during "Hitchhiker's Guide to the Galaxy" so I have high hopes he'll be a SciFi fan, too). So, I've developed a regimen to prepare myself for seeing the film a few days down the line, instead. Here's my quick, weekend-long 5-step plan between now and then:

1. Watch "The Phantom Menace" again. Actually, I already did this—and it reminded me how frustrating a film this really is. There are so many great things about it, like the Pod race, the battle between the druids and the Gungans, the switch Queen Amidala makes with her handmaiden Padme, the introduction of the Jedi, the scene with the Senate. There's even some good acting, from Ewan McGregor and Liam Neeson. But Jar-Jar Binks is so goofy, and little Anakin's accidental flight into space to save the day is so convenient and clearly targeted to little kids, and the horrendous accents from the Trade Federation guys just grate on my nerves when combined with their terrible acting skills. So, did I love this film? No. Would I watch it again? Without a doubt. And just for the record, my baby-to-be kicked a lot during this film too.

2. Watch "Attack of the Clones" again. To be honest, I haven't seen this film since it first came out in theaters. I remember some very good bits, like the Jedis all fighting at the end, the introduction of Jango (and Boba) Fett, the development of the clone army, Yoda's battle scene. I also recall thinking that the romance between Amidala and Anakin featured the most stilted, bizarre and horrible dime-romance-novel dialogue, and this alone may account for my not having seen the movie more than once. There was one particular line from Amidala—"I've been dying a little bit each day since you came back into my life"—or something like that, which particularly grated on my nerves. I don't understand what this phrase means. It sounds like a bad thing, doesn't it? But I'm supposed to believe that these two people are madly in love? The romance between Leia and Han was so much better. Sorry, folks. But, since I haven't seen this one in so long, I'm actually really looking forward to experiencing it again. And I'd like to remember the finer plot points so that when I finally see Episode Three I'll know what's going on.

3. Watch "The Clone Wars." Of course I don't really need to see this Cartoon Network offering, a series designed in 5-minute segments, to understand the final film, but it's so much fun—maybe even one of the best things in the "Star Wars" universe to come out since the original movies. High on action and low on dialogue, this animated show is as epic as any of the movies and introduces creatures such as General Grievous, who appears in "Revenge of the Sith." It's been a great way to add depth to the universe and to flesh out characters that get limited screen time in the films. The first season is out on DVD, lucky for me.

4. Avoid spoilers. I admit it. I'm the type of person who skips to the last page of a book first if I'm afraid I won't like the ending, and I read spoilers all the time. This is partly due to the fact that I have a terrible memory, so half the time I don't remember what the spoilers say anyway. It's also partly due to the fact that knowing stuff never spoils the ending for me, because I get to know what happens and then I get to go back to follow the rich and winding trail that leads me there. But now that all the reviews are in, I am going to try and avoid spoilers till I see the movie and can judge for myself.

5. Avoid the rest of the hype. There's a chance I may burn myself out on "Star Wars" before I get to see the movie, thanks to all the media and the marketing opportunities out there now. When I go to eBay to check on my auctions, I get a front page listing of "Star Wars" merchandise available. When I go to CNN to check the headlines, I can pick from stories about politics, child kidnapping, sports and "Star Wars." When I check my email, I get tidbits about "Star Wars" on Yahoo's homepage. If I open my closet I see the lightsaber I bought in time for the premiere of "The Phantom Menace." If I look in my bookcase I see novelizations of the movie and the in-print continuing adventures of Han, Leia and Luke.

Well—let's face it. Chances are I won't get burned out. After all, I was five when I saw the first movie, and I still love "Star Wars" 28 years later.

So that's my plan. It's not too ambitious, because if I added more steps I might never get to the theater in time to see the film. So how are you preparing for the movie? And for those of you lucky enough to have seen it, what did you think? I'd love to hear your opinions on the SciFi TV forum (okay, technically "Star Wars" isn't TV—but I think I would be remiss to not commemorate such a huge science fiction event, don't you?).

You Should Also Read:
Star Wars


Related Articles
Editor's Picks Articles
Top Ten Articles
Previous Features
Site Map





Content copyright © 2022 by Helen Angela Lee. All rights reserved.
This content was written by Helen Angela Lee. If you wish to use this content in any manner, you need written permission. Contact Helen Angela Lee for details.