Quilting the New, Easy Way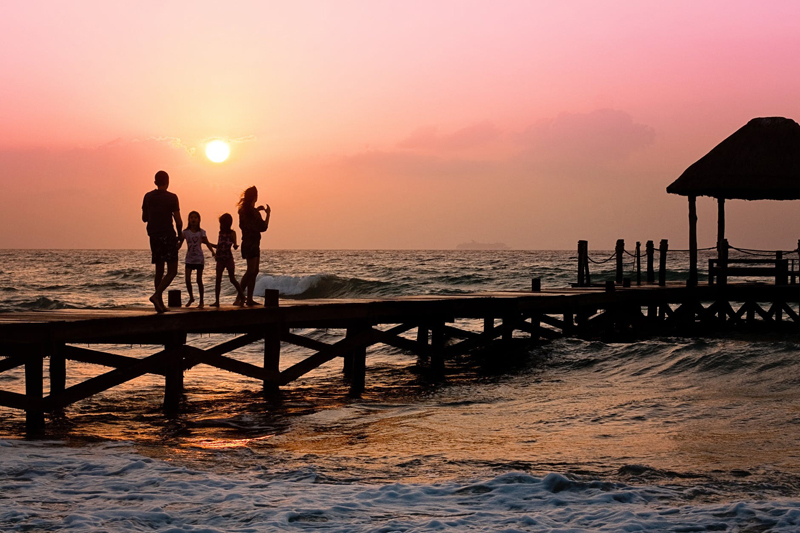 In addition to writing articles for LDS Families, I also write for newspapers and magazines. In my interviews I sometimes come across wonderful people and products. I thought I would share with you a recent discovery.
Since I know a lot of LDS women sew and quilt or want to, I think you will find this article interesting. Lisa Maki calls herself a non-quilter, even though she has made 86 quilts and countless quilted table runners and other projects in less than four years. Most 'real' quilters don't accomplish that in a lifetime.
Four years ago, Lisa had never quilted a single square. While watching her best friend die of cancer, she needed to do something to mend the hurt…something new. She went to a quilt store, bought a bag of precut fabric squares and went home. After laying them out and looking at them she realized she didn't have the slightest idea of what to do next. So she returned to the store and asked.
The clerk showed her a simple way of using an iron-on fabric to position the squares before sewing them. When Maki asked for a pattern book the clerk replied there was none. No one would ever bother to write up something so simple, she said.
Lisa drove home and thought, "You've got it all wrong. Simple is exactly what we need."
She went home and found it so easy to make a perfect quilt using that simple technique that she told all her friends. They wanted to learn so Lisa taught them in her home. She made a pattern for them to use. More women wanted to learn. Lisa made a second pattern. After her third pattern she told her husband she was going to quit her job and make quilting her business. She wanted to show other women this amazing technique and she thought they would want they would get excited about it. At 48 years of age, with two children in college, her husband thought she was crazy; but Lisa knew she had to do it or she would wake up every morning with regrets.
So, two years after she entered her first quilt store, Lisa quit her job and has been building an amazing no-experience-required quilting business ever since.
"This is my passion," she explained. "I just love it." And Lisa was right. Others love it, too! They line up five and six deep at quilt and trade shows to watch in amazement as Lisa demonstrates how anyone can make a perfect quilt. Women who are intimidated by quilting because it is too complex, too time consuming, or too exacting, can now create beautiful pieced and sewn quilts in hours.
She uses a fusible grid fabric to hold the cut pieces in pieces. Then she simply folds the fabric and sews long, straight lines. The pieced top can then be attached to a backing and either tied or machine quilted to finish it. The fusible fabric stays inside the finished quilt and reinforces the seams. It softens with the first washing and makes the quilt more durable.
While other stores sell fusible fabric, Lisa's fabric does not stretch. That means the finished quilt will stay square and not be distorted in shape.
Lisa calls the technique "simple, fast and perfect." Traditional quilters often step back and are amazed. They can't believe it works. Some wonder why they would ever go back to the other way. The corners all match, the quilt stays flat and squared or on point. It is quilting, just a different style. "The end results are all beautiful," said Lisa. "It is so simple and we're always looking for something simple. That's why we bake our cakes from Betty Crocker cake mixes."
Through trial and error Lisa has built an entire business in just two years with her own Web site (
Crooked Nickel
), seven pattern books and a wide variety of kits. She even sells a DVD to visually teach the simple technique that an entire industry ignored. Recently Lisa's technique was filmed for the PBS series, "America Sews and Quilts" with Sue Hausmann.
Even with the downturn in economy, Lisa's sales are increasing. The reason for that is simple: the technique works. The project does not end up in the back of a closet because it's not turning out or because it took too much time. It is an investment that returns with a wonderful, simple and stunning finished product to keep or give as a gift.
"People are staying home," said Lisa, "but they still want to feel good about doing something. They can feel good about this. It works. It's amazing."
If you are interested in learning more about Lisa's patterns, kits or coming shows, just visit her Web site at www.crookednickel.com.
A customer summed it up. "I don't have time to quilt the other way. I do have time for Lisa's way."


Related Articles
Editor's Picks Articles
Top Ten Articles
Previous Features
Site Map





Content copyright © 2022 by T. Lynn Adams. All rights reserved.
This content was written by T. Lynn Adams. If you wish to use this content in any manner, you need written permission. Contact Jamie Rose for details.