Packing Your Young Child's Carry-on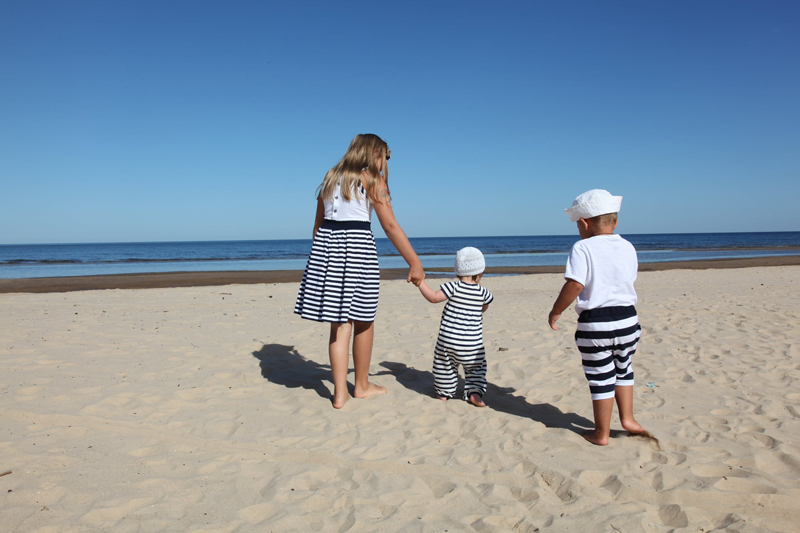 Once young children are old enough to have their own seat on the plane, they are also usually big enough to carry a small backpack. This extra bag, even if it is small, can help tremendously with freeing up room in Mom or Dad's bag and allows the youngster to have more entertainment options on the flight.

So what should you put in this extra little bag to maximize its usefulness? When traveling with my daughter, I prefer to keep the diapering and first aid type essentials in my diaper bag/purse. I stock her bag only with entertainment items for her (a combination of familiar and favorite toys, new toys/games, and snacks).

Here is a list of suggested items to pack in a young child's carry-on to help keep them entertained on the flight. Any item listed below that originally comes in a large package can be taken apart so that only a small portion of it is packed into the child's backpack (usually by using Ziploc baggies).

Reusable stickers - These can be a bit hard to find, but are worth the hunt. They do away with the problem of trying to scrape stickers off difficult surfaces and can be used repeatedly (meaning they're still good for the return flight).

Legos (or similar) - Most kids enjoy these building blocks that offer open-ended play.

Drawing materials - Crayons, colored pencils,etc and blank notecards or small sheets of paper can keep youngsters occupied for a good while. Opting for the washable variety is even better.

Play-dough - you can make your own and seal it in a baggie or buy the individual travel-size packs from Play-doh. I put a couple in my child's carry-on for the initial flight, and bring a couple more in my suitcase to restock her carry-on for the flight home.

Wikki-stix - These offer a lot of play options and they barely take up any room in the bag at all.

Electronics - There are all kinds of electronic toys on the market. If your child owns a small toy of this sort, add it to the bag. I find that they are *essential* for long flights.

Book(s) - Try to include one of your child's current favorites as well as something new and interactive. Just remember to keep them small.

Magnetic toys - These can be great fun for kids. Because they're magnetic, there's less chance of them getting lost.

Snacks - small, non-perishable snacks are great for moments when extreme boredom is about to set in, especially if it's a rare treat type of snack.

Sippee cup - My daughter's backpack is very small, but it has an outside pocket that perfectly fits a sippee cup. Once we pass thru security, I buy a large water bottle for myself and use it to fill her cup too.

When using this bag of tricks to keep your child entertained, try to draw out the amount of time spent with each item. Often times this can be done if you join the child in playing and help him/her get more creative with it.

Hopefully these suggestions help you and your child have an enjoyable time on your next flight.


Related Articles
Editor's Picks Articles
Top Ten Articles
Previous Features
Site Map





Content copyright © 2022 by Tiffiny Spire. All rights reserved.
This content was written by Tiffiny Spire. If you wish to use this content in any manner, you need written permission. Contact Tiffiny Spire for details.