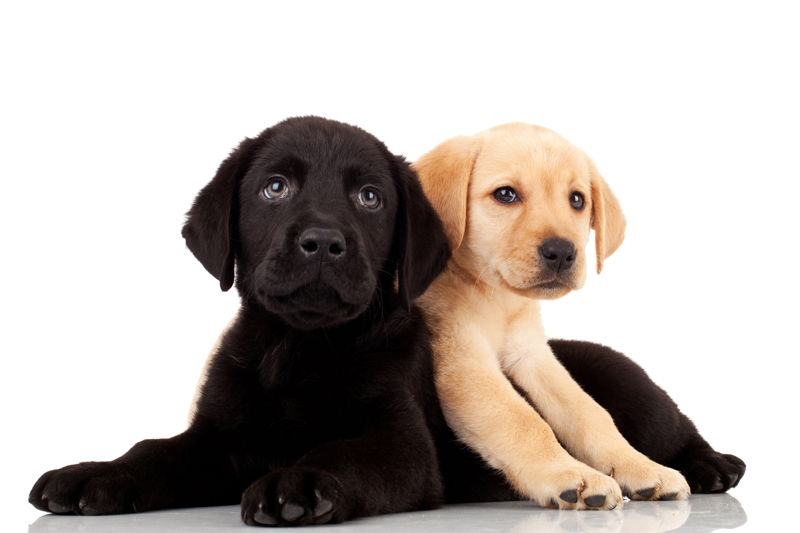 More than ever before, instead of being left behind, the family dog, or dogs, are traveling with the family. For many pet lovers, it's just not easy to leave their dog behind. Traveling with your dog can be great fun but it does require very careful planning, Your itinerary will also be restricted by many "No Pet's Allowed" regulations and you must have a "travel friendly" dog.

A dog who is nervous and upset around strangers, afraid of other dogs, aggressive around other dogs, a dog who hates riding in the car or one who quickly becomes nauseated and sick is obviously not going to enjoy an extended family trip. But... for some dogs who become hyper, nervous or nauseous and sick in a car, especially young dogs, being able to relax and enjoy the ride might just be a matter of getting used to something new. With more frequent car rides, the tension and even the upset stomach could become a thing of the past. With some short practice trips, gradually increasing a bit in length, car travel could become fun.
For dogs who remain nervous in spite of additional riding experience, making a few adjustments and using the right equipment could provide a greater feeling of security. For those who welcome the security of their crates when home alone, lying in a crate or a sturdy well-ventilated carrier might help them feel more secure. There are also padded harnesses and pet car seats to help dogs ride more comfortably. Click Here to see some of the equipment that's available to make riding in a car, van, or SUV safer and more comfortable for your dog.
Find out if pets are permitted in every destination and attraction you plan to see. Many popular tourist attractions and amusement parks don't allow pets in the attraction, but some do have kennels to house their visitors' pets for the day. Find their websites on the internet and call to make reservations. For "no pets allowed" attractions that do not have on-site kennels to accommodate pets, find out if there are nearby boarding kennels with space available for day-care and make reservations.
Knowing where to find "dog parks" and pet friendly beaches can make touring the USA and Canada with furry family members in the back seat easier. Dog parks are wonderful parks with fenced, off-leash play areas. Many are in typical park like settings. Some are publicly funded, some are run by civic or humane organizations, and some, like Dogwood Park in Florida are privately owned....
Boys and girls traditionally send letters to Mom and Dad from scout camp, but the Dogs at Dog Scout Camp won't need to. That's because "Mom & Dad" are right there with the campers! This camp is for dog owners who want to become more involved with their dogs. The Dog Scout Motto is "Let us learn new things that we may become more helpful." Hosting organizations, like Dog's Choice Training Centers, sponsor 6-day camps each year, where you and your dog can come to learn fun and functional new skills like: Agility, Flyball, Backpacking, Water Rescue, Herding, Sledding, Frisbee, Search and Rescue, Tracking, Lure Coursing, and other dog sports and activities. You will learn about topics such as wolf behavior, canine conditioning, first aid, dog massage, and how to shape your dog's behavior. You can also teach him to paint! With his owners help, a dog can create a painting that can be matted and taken home for framing. Once you and your dog have passed the test to become Dog Scouts, you can even earn merit badges.
At Iron Dog Training Camps, you and your athletic canine can enjoy a weekend you will both "remember for years". These all-inclusive camps are for both novices and experts in todays top dog sports like agility, flyball, disc Dogs, canine freestyle, herding, and fun games like musical mats. "Why spend a weekend away from your best friends when you can come and run, jump, herd, and even fly and dance?"
For those looking for a beautiful place to relax and enjoy the scenery instead of all that physical activity, there's The Cypress Inn - In beautiful Carmel-by-the-Sea in California, co-owned by Doris Day, actress and animal rights activist. The Cypress Inn welcomes pets with open arms. It's not unusual to see people strolling in and out of the lobby with dogs of all sizes. Upon arrival, animals are greeted with dog biscuits, special beds, and other pet pamperings. As it is forbidden to leave dogs or cats alone in the rooms, pet sitters are also available. In the wood-beamed living room there's a thick photo album showing all the furry friends who have stayed there.
It's possible to find hotels & motels in all price ranges, from economy lodging along interstate highways to luxury hotels in major cities. Campgrounds have been fencing off new dog play areas to welcome families with dogs. Even some Bed & Breakfast Inns are now welcoming well-behaved dogs. When traveling with a dog, it's essential to make reservations for every night of your trip, not just at your final destination. Don't assume that a "pets welcome" sign means dogs are allowed in all rooms. Many pet friendly establishments have only a limited number of rooms set aside for dogs and some only allow smaller dogs or prohibit certain breeds. Choose a vacation spot and the attractions you want to see, plan your route, then use the following directories to find pet friendly lodging, campgrounds, pet sitters or pet care facilities, even Veterinary Hospitals along the way.
---
After the reservations and have been made and planning your itinerary is complete, having everything you need to assure your dog's safety will make travel easier.
Before leaving.....
Have a vet check-up before a long trip. Make sure your dog's vaccinations are up-to-date, including any immunizations that are needed by pets at your destination for things that are not a problem in your area. (Tick-borne illnesses like Lyme Diesease, for example). You'll need accurate, up-to-date records of immunizations to board your pet at a kennel, for even a few hours, at attractions along the way.
Make sure you have enough heart-worm preventative and your usual flea & tick preventative that will be needed during the time you will be away.
Even if your dog is tattooed, micro-chipped or already has secure ID tags, get temporary ID tags to take along when traveling. When you check into a hotel, motel or campground, insert the name and phone number for your new, current accommodations. Even with the most conscientious dog owner, doors can be accidentally left opened for a few seconds...all the time it takes for a dog to escape or follow someone out the door. A lost dog can be returned to it's owners more quickly if they can be contacted immediately.
Take your dog for a walk or let it safely run off some energy and relieve itself just before leaving on your trip. If a dog is well exercised before being confined to a car, it will be more comfortable and content. Offer only a small amount of water and withhold treats.
In addition - Don't Leave Home Without....
Your dog's regular brand of food and treats.
Bottled water - Dogs are often more sensitive to even minor changes than we are.
Blankies, favorite toys and chews
A record of up to date immunizations, including a rabies tag, a recent photo, and license.
If your dog has a bed and normally uses it, bring that along.
Spill proof water bowls and food dishes
Pooper Scooper & bags
Clean-up supplies - paper towels, baby wipes, a DC hand held vacuum cleaner, especially for heavy shedders
An extra leash; a choke collar? + an extra long leash or tie out chain for picnic grounds, camping areas, etc. A screw in ground anchor with a swivel hook.
Daily Care equipment - comb & brush, etc.
Bath towels - to towel dry a wet dog on a rainy day. A rain coat?
A pet first aid kit
A sweater or doggy coat for a small dog who's especially sensitive to cold. Depending on your destination, even in summer, night time and early morning temperatures can become quite cold.
While traveling.....
Make sure your dog's space is cooled by your vehicle's air-conditioner or that the area is well-ventilated.
Stop for potty breaks every few hours. Take a short walk, offer small amounts of water and a small biscuit.
Don't try to pack too much driving into one day. Wait until your driving is done for the day to feed the dog, then offer a generous amount a water and a nice walk too.
Always obey leash laws.
Unless invited to do so by another dog owner and you, do not let your dog greet, sniff or associate with other dogs.
When in a park, on a pet-friendly public beach or other off-leash pets permitted area, your dog needs to be well-behaved. It must understand and obey your verbal commands.
Always clean up after your dog by using a poop bag or pooper scooper.
Always watch your dog carefully. Those left unattended are easy prey for thieves.
Be sure it is leashed or secured in a carrier whenever you get out of your car.
If your dog is calm and used to quietly waiting in a crate while you're gone, and you must leave the dog alone in a hotel room, keep it in it's travel kennel or crate and place a "Do Not Disturb" sign on the door while you're gone.
In warm weather, temperatures can quickly become dangerously high in a parked car, even with windows partially open. Dogs can quickly suffer heatstroke and die. For more information on summertime hazards, see Spring & Summer Safety for Dogs.
The following sites offer more good advice to help you and your pet have a hassle free, safe trip.....
---
---
Vacationing with Your Pet (Vacationing With Your Pet)
Over 25,000 Listings of Hotels, Motels, B & Bs, Resorts and Ranches that welcome you and your pet. This new and updated sixth edition, of the award winning North American directory of pet-friendly lodging and how to travel guide (publication date - June 2006), tells where to stay and how to vacation with pets in the US and Canada. Choose from over 25,000 pet friendly resorts, hotels, B&Bs, motels, ranches and historic inns that welcome you and your pet! Beaches, forests,big cities and small, all the best vacation places in every U. S. state and Canadian province are included. You'll find accommodations to fit every budget and every and taste - with rates, addresses, local and toll-free numbers included. How to sections on packing for the pet, travel and lodging guidelines, pet etiquette and everything else you need to know are also included.
---
Click Here for more Pet Travel Guide Books
---
You Should Also Read:
Dogs' Online Shopping Guide
Dogs' Travel Shop
The Flying Dog


Related Articles
Editor's Picks Articles
Top Ten Articles
Previous Features
Site Map





Content copyright © 2019 by Sandy Moyer. All rights reserved.
This content was written by Sandy Moyer. If you wish to use this content in any manner, you need written permission. Contact Bettina Thomas-Smith for details.