Using the Tools of Recovery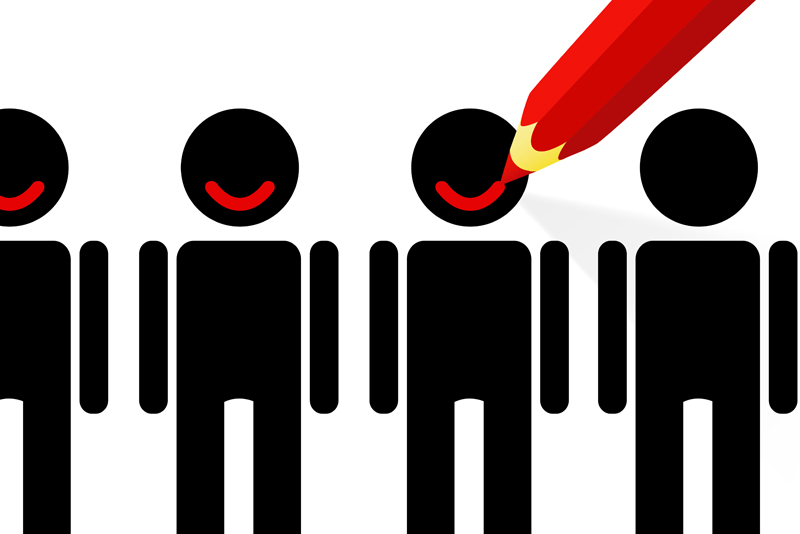 This past March I celebrated my one year anniversary writing as the 12 Step Recovery Editor for "Bellaonline". When I began writing I had no clue what the response or readership would be. Many of you have emailed me to comment on an article, to ask for advice or to share your own experience, strength and hope. In doing so, all of you have helped me continue to walk as best I can, my own road of recovery.

The greatest part of the 12 Steps for all of us is that no matter how we work these, no matter how long we have been in recovery, no matter what age, race, gender, socioeconomic class, or geographic location, none of us graduates because we have learned more. There are old timers, newcomers and everyone else in the middle but we are all the same. The reason I mention this is because my weekly articles sometimes tend to be personal accounts (like this one). I share my experiences because I believe that many of you out there understand and feel the same, and for us we must always look at the similarities. And so when I write, I do not want anyone to believe I think I am an "expert" in recovery. I would rather believe that this is one big online meeting and it is my turn to share. In turn, I am always grateful for those of you who share with me or share this recovery site with others.

Within the past year I have written 52 articles and whenever I think that I am totally exhausted for a new idea, life happens. This article is about many things: change, expectations, resentment, control, codependency and acceptance and it all happened in a two week period! My purpose in writing about this experience is not to make it all about me but what can and does happen to any of us when we forget to use the tools we have been given in recovery.

My youngest daughter lives on the east coast. She has a five month old baby and is a single mom for long periods of time. I had planned a one-week visit which turned into a two-week visit because she bought a house and I could help her with the baby and the move. Her job would permit her to take only two days off during this time so I not only watched an infant all day but packed up an entire house to move.

I work full time and used my two weeks of vacation to be there for her. Knowing full well that expectations turn into resentments, I had expectations anyway. And then I had the resentments. Doesn't that sound like insanity? I wanted our relationship to be perfect for the two weeks. I wanted her to appreciate what I was doing for her without the words of the mother/victim, "Do you know how much I do for you?"

There is no doubt that I have changed. She has changed, too. We have both grown up but the immature parts of both of us continue to clash. The biggest change I think I have made is the fact that I try not to take things personally. I allow others to own their words and feelings and know it is not about me. So why is it that her biggest criticism of me is exactly what I feel has been my biggest success? Throughout my stay, I can actually count three times that this particular issue loomed large and it wasn't pretty!

In the middle of my stay, I had a major meltdown and it went like this: I had two important chores to do. I had to replace my cell phone and I had to get a prescription refilled at Walgreens. Prior to leaving the house, my daughter and I had "words" and I left her house feeling full of self-pity. (Oh, I might add that the night before I had a dream that I was drinking Maker's Mark and got very drunk.) My first stop was to get my phone and was told that I couldn't get it because I was not named on the account. Red lights glared before my eyes and I then proceeded to tell the salesperson that this was "bs" and that he was a total -------! I was so angry and then so angry at myself for my behavior that I cried all of the way to Walgreens. Now that I was at Walgreens I found that they did not have a pharmacist. Now I am crying IN Walgreens. The salesgirl there told me where I could find another Walgreens and when I arrived there, the pharmacist already knew to expect me. I'm sure he was waiting for the crazy, out-of-her-mind lady and I would bet I didn't disappoint him!

I want to tell you why all of this happened. The answer is simple. I didn't use any of the tools of the program. I had not been to a meeting in almost three weeks (an absolute first for me). I did not pray. I did not meditate. I did not take a personal inventory each evening nor did I make amends for anything. I did not speak to another woman in the program. I didn't work any of the steps at all except, thank God, Step One because if I had not worked that, I would not be writing this today. My friend, Jody, who wrote the article for me last week, talks about the "cash and prizes" she receives as a result of working her program. Well, in two short weeks I was returning all of those prizes I had won through hard work. Fortunately, I didn't return all of them and am now doing whatever I can to have the rest come back to me.

My purpose in sharing this with you is that all of us have that one person in our lives who we love, was perhaps co-dependent of, and no matter how hard we try the relationship is still a struggle. We also have defects that we haven't gotten rid of yet. If we are solid in our recovery and work ALL of the steps; if we use all of the tools in our toolbox the relationships will strengthen and the meltdowns will diminish. I wish I could remember this all of the time but every now and then I get a little too secure and forget who I am. My name is Kathy and I am an alcoholic.

Namaste'. May you walk your journey in peace and harmony.



Related Articles
Editor's Picks Articles
Top Ten Articles
Previous Features
Site Map





Content copyright © 2022 by Kathy L.. All rights reserved.
This content was written by Kathy L.. If you wish to use this content in any manner, you need written permission. Contact Kathy L. for details.