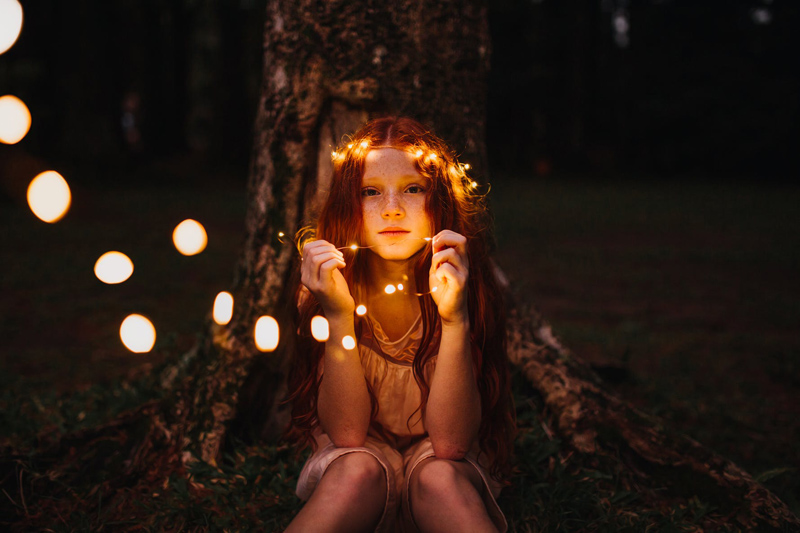 Racing Stripes
Own it on DVD (05/10/2005)
Synopsis
In Racing Stripes, Nolan Walsh (Bruce Greenwood), a retired champion racehorse trainer, now single dad and Kentucky farmer rescues a baby zebra that is inadvertently left behind when a traveling circus stops in a rainstorm to deal with a flat tire. With it being dark and stormy out, Nolan decides to take the young zebra home with him. Channing (Hayden Panettiere), Nolan's daughter, immediately falls in love with the striped horse, which of course, she dubs "Stripes." After much pleading with her father to allow the zebra to stay, Nolan, with the utmost confidence that Channing will take good care of the zebra, gives into his daughter's wishes, making Stripes the newest member of the Walsh farm and Channing's best friend.
As the story jumps three years forward, we find that Stripes (voiced by Frankie Muniz) has become a cherished member of the farm's family. Incidentally, the Walsh farm includes some quirky, misfit farm animals who basically tell the real story. Among them are an experienced Shetland pony by the name of Tucker (voiced by Dustin Hoffman), Franny the goat (voiced by Whoopi Goldberg), a fast-talking, big-city, self-proclaimed "hit bird" pelican named Goose (voiced by Joe Pantoliano) who is just a little too far from the sea, and two hilarious flies named Scuzz (voiced by David Spade) and Buzz (voiced by Steve Harvey).
The Walsh Farm shares a fence with the Turfway Park Racetrack. This prompts Stripes to decide that he wants to be like the beautiful thoroughbred racehorses that he sees training on the racetrack. Without allowing his barnyard friend's pessimism or the bullying of the neighboring champion steeds from deterring him from his dreams, Stripes is determined to race everything in sight, including the postman. Unfortunately, a tree isn't the only thing that stops Stripes dead in his tracks. When he realizes that he isn't a thoroughbred racehorse, but a zebra, he feels betrayed by his farm friends and Sandy (voiced by Mandy Moore) the prize filly owned by the downright snobby, Clara Dalrymple (Wendie Malick), chairwoman of the board of Turfway Park, because they did not tell him. He also begins to lose confidence in himself and his dream.
At the same time, Stripes isn't the only one with obstacles. Channing is also experiencing troubles of his own. She desperately wants to become a jockey like her mother, but her dad is totally against it. The loss of his wife during a racing competition still brings Nolan quite a bit of sorrow. He just doesn't want to take the chance of losing his daughter in the same manner. Unfortunately for Nolan, with Channing and Stripes wanting to win the biggest race, it's only a matter of time before that both team up for a grand adventure to take the prestigious Kentucky Crown.
And, in the end, all is riding on Channing and Stripes to win the big race.
Review
Despite the fact that their family was struck by tragedy, Channing and her father have a wonderful relationship. It can be seen that Nolan really cares about their relationship and tries very hard to maintain a healthy way of living. Channing, who is a highly optimistic and responsible teenager, has a passion that she just can't share with her father.
This same type of caring and support is also seen in the farm animals. When Stripes' attitude becomes less than favorable and he pushes everyone away from him when he realizes that he isn't a racehorse, it is his farm friends and Sandy who continue to stand by him the entire time.
The film also does a very fine job in the way that it deals with the issues of prejudice and tolerance. Especially during those scenes when Sir Trenton (voiced by Patrick Stewart) and the young thoroughbreds tease and reject Stripes just because he's different. We're able to really see the affects of prejudice and understand the sadness and hurt that is experienced by those who are subjected to prejudice situations. Tucker had a wonderful explanation for Stripes when he asked why he was being rejected, "Because you're different and for some horses, different is scary."
Teenagers are prone to rebelling, and Channing is no exception, especially when her father refuses to let her race. They get into a huge argument that results in her being more determined to ride in the big race. When Nolan discovers Channing and Stripes flying down the Turfway racetrack, they get into another argument, which sends Channing riding away with Stripes. No matter. This only makes Nolan really put his foot down, with Channing facing the ultimate ultimatum: never ride Stripes again or Stripes has to go. Of course, Channing makes a promise never to ride Stripes again. All seems settled, until the farm animals help Nolan come to terms with his loss and his fears and the wants and needs of his daughter. In the end, Nolan has a change of heart and asks for Channings' forgiveness. Though all this is heartfelt and wonderful, there was still one apology that really needed to be made. Channing was truly deviant and went totally against her father's wishes. With her father asking for forgiveness, it would have been nice for her to have asked the same in return given her actions.
Overall, Racing Stripes is a truly entertaining film. It's coupled with the same barnyard banter that we saw in Babe, but has a slight resemblance that we remember seeing in Rudolph the Red-Nosed Reindeer in terms of the teasing and rejection that Rudolph faced. Children will absolutely love it in the beginning, from the moment they see the frightened baby zebra, and their hearts will be racing with Stripes to the very end.
Get the inside scoop on WB movie & DVD releases!
https://www.wbreelnews.com

You Should Also Read:
Check out the official site
Racing Stripes Mini-Site
Racing Stripes Trailers


Related Articles
Editor's Picks Articles
Top Ten Articles
Previous Features
Site Map





Content copyright © 2022 by Cathy Spearmon. All rights reserved.
This content was written by Cathy Spearmon. If you wish to use this content in any manner, you need written permission. Contact Cathy Spearmon for details.