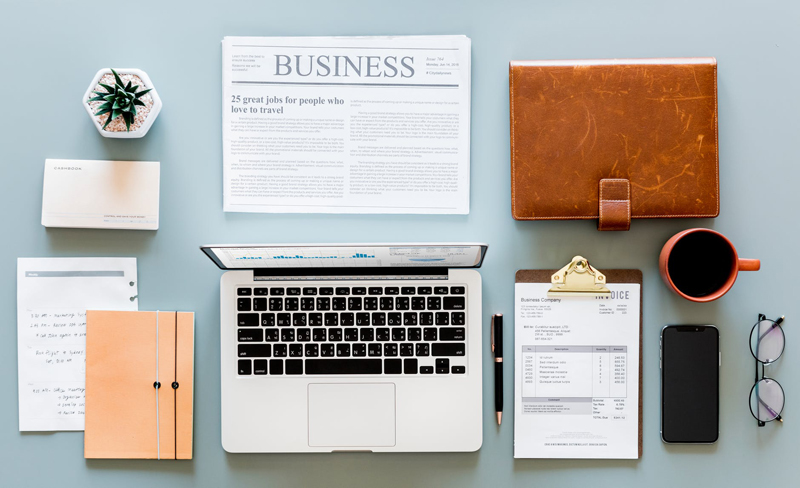 Father's Day (June 19) is just around the corner; this year, why not give the dad(s) in your life the gift of organization? Read on for ideas on how to make your dad's life a bit more organized, regardless of what kind of guy he is.

The Garage Master
He spends hours in the garage/barn/shed, fixing things, tinkering, puttering, and relaxing. If Dad's second home is full of tools, equipment, and other treasures, bringing a bit more order to the space can help make it more enjoyable and more functional.

Try pairing a garage organizing book--Organize Your Garage in No Time and Your Garagenous Zone are two of my favorites--with some new shelving or storage units; Rubbermaid and GarageTek make some great ones in a range of prices, as does The Container Store. For a priceless gift (literally), give Pop a few hours of your time and help him weed out stuff he no longer needs, organize the things wants to keep, and give the garage a good cleaning.

The 9-to-5er
For dads who work outside of the home (somewhere other than the garage), tools that help them keep tabs on their To Do's and balance their work and family time can make great gifts. So this year, forego the tie-and-belt combo and give Pa an updated calendar/time management system. If he's a pen-and-paper kind of guy, take a look at Filofax and Franklin Covey planners; if he's into gadgets, a PDA (such as a Palm) might be right up his alley. Along with the planner, offer to help him enter data like dates and addresses.

If Dad's wardrobe needs some freshening up, give him a session with an image consultant. The consultant will not only help him bid adieu to the clothes that don't fit or are no longer in style (farewell, leisure suits!) but will also help him get his closet in order so getting ready for work in the morning is easier and less painful. To find an image consultant near you, visit the Association of Image Consultants International at www.aici.org.

The Stay-at-Home Dad
If Dad works from home or cares for the kids full time, the gift of an orderly and organized house might be the way to go. For dads with home offices, office organizing tools like new desk accessories, an upgraded filing cabinet, and a heavy-duty shredder can help give the space a new look and make it more functional and easier to work in.

Pops who stay at home with the kids might appreciate new gadgets for toy storage (see The Container Store for some great ideas); a custom family information center to keep tabs on schedules, activities, and paperwork; and updated storage systems in the kids' rooms to make morning, playtime, and bedtime routines run more smoothly. A handmade certificate granting Dad some help with the organizing tasks of his choice, as well as a gift card for a home improvement or organizing store, can be a great way of letting him customize his own gift.

The Retiree
Dads who have reached retirement may not need their suits organized or systems for stashing the kids' toys, but they can still benefit from the gift of organization. If Dad spends his golden years traveling, packing cubes and accessories can help make preparing for his journeys more orderly and less stressful. (And if he's still using the same battered luggage from the 1970s, perhaps a new, easy-to-maneuver suitcase would be welcome, too.)

Perhaps Pops is devoting his time to home-based hobbies like reading, cooking, or catching up on all the movies he didn't get the chance to watch. The gift of an organized hobby area--de-cluttered bookshelves and a new floor lamp, for example, or new organizing gear for the kitchen cabinets and drawers--can help him relax worry- and clutter-free.

Whatever kind of Dad you're celebrating this Father's Day, giving him the gift of organization--whether in the form of a book, some tools and gadgets, a helping hand, or time with a professional organizer or an image consultant--can be a great way of saying "Thanks" and "I love you" without adding another tie or another set of golf tees to his collection. Long after Father's Day has passed, he'll be able to enjoy the benefits of less stress, more order, and more time for the things and people he loves.

You Should Also Read:
Franklin Covey


Editor's Picks Articles
Top Ten Articles
Previous Features
Site Map





Content copyright © 2019 by Emily Wilska. All rights reserved.
This content was written by Emily Wilska. If you wish to use this content in any manner, you need written permission. Contact Kelly Jayne McCann for details.