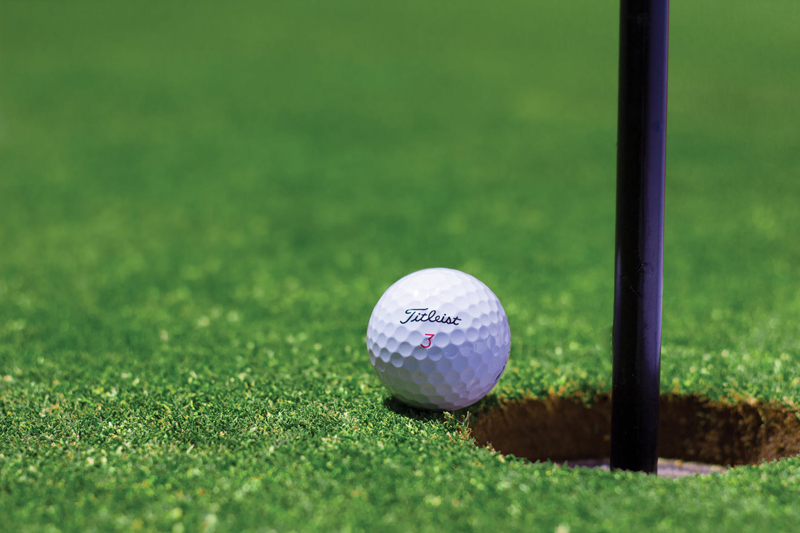 In the latest Golf for Women magazine I found an article that interested me about keeping your energy up during your 18 holes of golf. It was called Alternative Energy about the energy bars and supplements to drinks and how they perform during playing golf. Any golfer will tell you that during the four hours it takes to play 18 holes one does need some kind of energy boost. When the hunger pangs hit you your concentration drops and your score goes up.

This article mentions such things for a meal before you play such as a bagel with peanut butter, bowl of cereal with milk or a hearty sandwich can keep you full. According to the American College of Sports Medicine an average woman 135 pounds who carries her clubs burns 290 calories per hour. To maintain your energy one needs to eat while you are playing such as a banana, nuts, raisins or a protein shake. It also states that those who don't like to carry food with them can try the energy bars or a supplement drink to keep your mind on your game.

This article states that on an average a person will get hungry every 2-3 hours. Through a balance of water intake to prevent weakness, fatigue plus carbohydrates to maintain blood sugar levels this will help keep you mentally sharp down the stretch. This article also goes into giving the nutritional value of many energy bars on the market and how they shape up for golfers.

The Rice Krispie snack bar with 280 calories, 44 grams of carbohydrates and 9 grams of protein was a suggestion for starting on the first tee. The tasters from Golf for Women staff named this bar "pleasantly crunchy" which tasted more like a sweet treat by was a delicious winner. The following suggestion for on the 10th tee energy bar was a chewy champion to the first tee bar with 200 calories, 29 grams of carbs, vitamins and minerals with green tea extract. The tasters decided they would like to see more fiber but found the chocolate-peanut caramel bar sweet but good.

This article also compared other bars, supplements and drinks giving their recommendations and pros and cons of each item. The most important segment of this article was the rules of hydration. Dehydration can impair your mental functions and cause fatigue. They explain that drinking before you feel thirsty and in hot weather have your water or energy drink with you at all times. This was a very good article on how to keep your energy level high at all times during that 18 hole round.

As far as what I use to start the day is a cup of yogurt with fruit such as bananas, raspberries or strawberries topped with granola. Along with orange juice and green tea gives me a good start for my day. Since we start our golf at mid morning I then bring along with me to the golf course my lunch in a cooler. I first pack maybe a whole wheat bread sandwich with protein such as cold beef or cheese. I sometimes take a hard boiled egg with vegetables such as carrots, cherry tomato or celery. I also may carry dried apples or jerky and in the hot summer weather pretzels for the salt. There also may be fruit such as grapes or another banana but plenty of water. I do not use an energy drink as I love cold water and in the summer I freeze bottles of water so I always have cold water with me.

I also make my own energy bars filled with nuts, cereal, oatmeal baked with peanut butter and honey and these bars have been with me at all times. As a special treat one of my truffles as I have to have that chocolate kick sometime during that 18 holes. Depending on the speed of play I may not get to everything I have brought with me but on the slow days it goes fast and very much needed for energy. Keep yourself healthy and you will continue your golfing days for years to come.

You Should Also Read:
Magazine


Related Articles
Editor's Picks Articles
Top Ten Articles
Previous Features
Site Map





Content copyright © 2019 by Letta Meinen. All rights reserved.
This content was written by Letta Meinen. If you wish to use this content in any manner, you need written permission. Contact Sandy Eggers for details.