Interview - Colin Ferguson of Eureka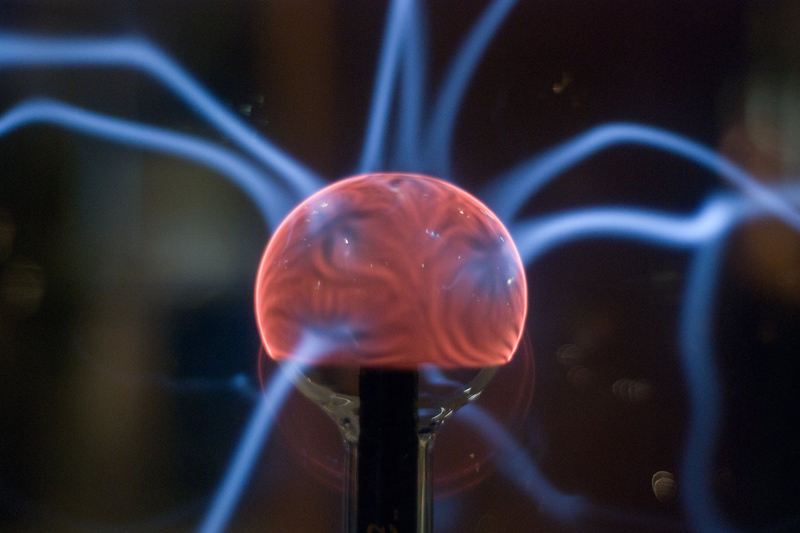 The following interview excerpt was culled from a recent press conference interview with "Eureka" star Colin Ferguson and series co-creator Jaime Paglia in anticipation of the fourth season, airing currently on SyFy Channel Friday evenings at 9 p.m. ET.

Q. How did you become involved with "Eureka" in the beginning?

Colin Ferguson: As an actor you go in the (audition) room and you do what you do. And I have a very quirky sensibility. And Jaime (Paglia, series co-creator, writer and executive producer) has a very quirky sensibility. And Jaime was the one in the room who was the guy I met. Typically on my end, you go in and you do your quirky thing and they go, "That's weird," and they cast someone else. So it was a refreshing change of page for Jaime to go, "Yeah, actually, you know what--that's right."

Q. What is it about your character that enables him to see what these very intelligent people don't see, or get things that they don't get?

Colin Ferguson: Well, I think he still has a good moral compass to him, and he has a good logical head on his shoulders, but no real facility with information. He's a follow-the-numbers sort of guy in a town where people are so bright, they're used to being ten steps ahead, or 20 steps ahead. Sometimes it is the little things that he's good at focusing in. But he was a federal marshal. I mean, he's good at what he does. I think he sort of "Columbos" it sometimes, and pretends to be a little more clumsy than he usually is.

Q. This season features some interesting changes because of a time travel situation that results in a "reboot" of the series. How did this happen, and what does this mean for you and the series?

Colin Ferguson: Jaime called me in and I guess I went in sometime in December or January, to the office. And then he pitches this idea for going back in time and I say, "Oh that's great. You're going to get shot down at network. There's no way you're going to get greenlit on that." And he said no, actually we were there this morning and it's a go. They're excited about it. For for us, right out of the gate it was instantly fresh. It was a huge boon for us because it was a statement of faith by the network. It's a monstrous thing to do. The fact that they would sign off and show their faith in Jaime and the writers on that level gave us a bunch of confidence and energy. And then the concept sat in the writers' room. The entire ten episodes were filled with this new sense of, well, if we could do thus, then we could do this. And if we can do this, then we could do that. And it redoubled on itself over the course of the season. It made for probably the best ten episodes we've done.

Can you talk about working with new cast member James Callis?

Colin Ferguson: Way back when "Battlestar Galactica" and "Eureka" were on the same lot, James was one of the first and definitely most vocal people to come forward and be supportive and encouraging and helpful. So it was really fitting that he was the one who gets to come on our show and do ten episodes. We were really, really happy about that. Working with James--it's preposterous how nice a man he is. He's the sweetest guy in the world. He just extends himself so above and beyond for everybody, and that along is a pleasure. Plus, it's nice to get a different energy on the set because he's such an actor. He's always digging…to come up with different angles for things. It's really nice, in a season where we are reinventing or rebooting, to have someone doing all that work again and reminding you [to] dig in. See what you can find. So as an actor it was fantastic and as a person it was fantastic.

Q. How does your comedy experience help you process and act in this drama? Does this season pose unique challenges for someone of your background?

Colin Ferguson: I come from a Second City background. And when you do as much comedy as I did coming up, the comedy is easy. You can always throw a joke in. You can always fix something with a bit of levity or reaction. But you cannot sacrifice the drama to serve the comedy. The drama is the situation of people's lives and the situations that they're going through and the emotional stakes than the people are going through--that's always sacred to me. So the jokes will come outside of that.

What was fun about this season is, it's the best writers we've had, the best scripts we've had. So in some sense it was the least work I've ever had to do because everything was so good right out of the gate. So then the problem is, all of the sudden I'm left with, well, I guess I'd better start thinking about what to do on take two. We'll just nail this in one take and maybe I can improvise this or give you another option on the end of the scene. It made it a really, really fun year that we as actors could then give the writers--everything they wanted and then there's this ending and this ending, and we threw this joke over here if you want this. It because really, really fun to feel like we were giving them maybe more than they had hoped, or different things, and that was a fun exercise all season long. And that was a challenge to do that.

Q. Have you ever read a script and wondered how you were going to do a crazy stunt that was incorporated into the story?

Colin Ferguson: When have I not read a script where I've had to do a crazy stunt? Yeah, it's usually later on in the season, because at the beginning, the first two or three, you're like, "This is going to be awesome. Let's do it. Sure, kick me in the face. I hope everyone kicks me in the face." And you're just going to do everything that's requested of you. But by episode 8 all of sudden you're saying, "So in the scene where I get hit by the car, we're getting (stunt double) to do that right? You start seeing if you can maybe not do it, as your body doesn't quite heal as fast as you were hoping. Some of the stunts are more curious for me technically, how we're going to pull it off. So he crashes into the side of a car. Are we going to use an air ramp? Are we going to use CGI? What are we going to do? During how much of it are you going to be wearing a helmet? That for me is where my mind goes. Because the stunt itself is very, very quick…you can maybe make the scene a little better by putting some character stuff in. So that's where I like to do my work.

Q. Has directing a few episodes influenced the way you act in the series?

Colin Ferguson: Yeah, it has. Not stylistically, but the more information, the more you learn about all aspects of production, the more you can astutely get your creativity in where it should be. I think a lot about acting in television and in film is about getting acting in the right place. We move very fast as a show. We're a seven day show that has visual effects and comedy and drama and big locations. So, if you don't know where to put certain beats they'll get lost. Becoming a director and then directing a couple of episodes and a movie, you just get better at what you do. I'm incredibly grateful for the experience. It's made me a better actor, absolutely. And more helpful, I would think, because I've been in those places where a director is going.
You Should Also Read:
SyFy Channel


Related Articles
Editor's Picks Articles
Top Ten Articles
Previous Features
Site Map





Content copyright © 2021 by Helen Angela Lee. All rights reserved.
This content was written by Helen Angela Lee. If you wish to use this content in any manner, you need written permission. Contact Helen Angela Lee for details.