True Indescribable Beauty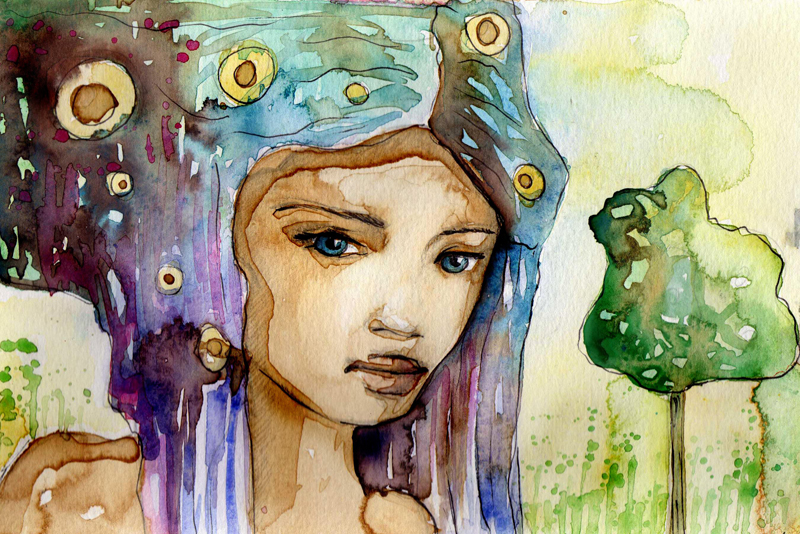 In a time when ethnic beauty is being put before the camera more than ever, I though I'd share an article that was written by former BellaOnline editor, April Alisa Marquette in 2009. Are we seeing "real" beauty or what the media wants us to see?
Here's the article:
True Indescribable Beauty
Often when beauty is spoken of, people mention the aesthetic, the outer appearance, the way a person looks. However, true beauty is not just on the outside. It is on the inside, first, then it radiates to the outside. It is not something that can only be seen in a mirror, or on a person's face. It can be extended in words, and deeds, and in the way one acts or reacts, especially when confronted with untoward situations.
True beauty shines forth, not only from external things, the items that an Ethnic Sister has acquired, but its brilliance is visible in things that cannot be purchased. They are things such as smiles, gentle touches, kind words, lovely deeds, and comforting gestures... True beauty also enables one to say no, firmly, without fuss or friction, and courageously, it does not renege or buckle under pressure.
True Beauty is not materialistic. It is not defined by an over abundance of designer acquisitions, the latest rage purses, or those must-have stilettos with the bling. True beauty has very little to do with our cut and colored, highlighted, gray, or missing hair. It is not defined by our enviable, or un-enviable ta-ta's, or by our seriously worked or un-worked abs. It has little to do with our lady lumps. True Beauty is mostly intangible. It is like a beam of light.
Picture a lighthouse, and the bright stream that emits from it… That light can be seen, from very far off, because like true beauty, it is a beacon. It draws, and beckons others to come close, to be illuminated, to be warmed; to be touched, or comforted. True beauty is also inspiring. It causes others to want to be like, and imitate that one to whom beauty belongs.
While writing this, I thought of the Roman Goddess Venus. In various circles, she has become the symbol of femininity. Known also by her Greek name, Aphrodite, she is sometimes referred to as the Daughter of Heaven and Sea. Although she is widely known as the Goddess of Love and Beauty, I find one thing most interesting about her. In mythology, she was singularly unconcerned with anything other than herself. In focusing mainly on her sensuality and her pleasure, she was consumed with her own beauty. This is often seen in the depictions of her with a hand-held mirror. Although fertile, her family was of little importance to her.
Therefore, to me, it would seem that a more apt title for Venus would be the Goddess of Vanity and Pride, instead of that of love and beauty. I say so because true beauty is not consumed with itself. It can often take others and their needs into account. It is not self-serving, back-stabbing or conniving --it is not imbalanced. It does not always seek to get its own way, and especially not at the expense of undeserving others. Yes, one possessing true beauty would love to be pleased, but there are also times when the true ethnic beauty seeks to please someone other than her self.
True beauty is something that a lot of people can hardly describe or define...perhaps because it encompasses so many things, all of them remarkable. Therefore, today I remind you, and myself, that we should continue to strive to be indefinable, and indescribable. Let us continue to be, or commit to becoming, true beauties, in the very best sense of each of those words.
Here's to April Marquette, thank you for your inspiring words.
That's it for this week,
Dedicated To Your Beauty,
Juliette's Website
https://www.nyrajuskincare.com


Related Articles
Editor's Picks Articles
Top Ten Articles
Previous Features
Site Map





Content copyright © 2019 by April Alisa Marquette. All rights reserved.
This content was written by April Alisa Marquette. If you wish to use this content in any manner, you need written permission. Contact Juliette Samuel for details.