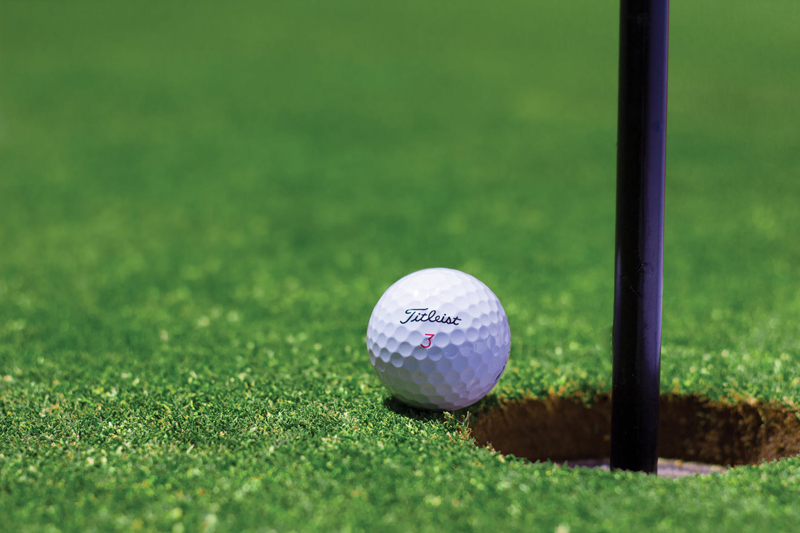 One advertisement I found useful helpful in the Golf for Women magazine was called Stay Safe in the Sun about using sun screen to protect you from skin cancer. Another sun damage problem is dry, rough and wrinkly skin caused by pre-mature aging. To be smart protect your self with sun screen both on and off the golf course. Skin cancer has been diagnosed in 75,000 golfers each year and that 90% of all skin cancer is caused by over exposure to the sun. It also stated that 40% of those people revealed they never used sun screen or the few that do only use SPF of 15 or higher.

By staying smart on the golf course one needs to use sun screen that blocks both UVA and UVB rays with SPF of 15 or higher. It is suggested that you apply sun screen 30 minutes before tee-off and use a large amount to ensure adequate application. Remember to re-apply every two hours or every nine holes. It also suggests wear a hat and sun glasses is a good way to help protect your face.

Since this helpful ad was for a brand of sun screen called Shiseido and is recommended by the Skin Cancer Foundation. This brand says after years of research has developed a sun care system that has a high SPF and comes in three different protections. The ad lists eye cream, sun protection cream and refreshing spray all with 15 to 55 SPF and also come in stick form. I also saw a bronze tanning cream for your face that sounded interesting. The information and showing the product took up two pages of the Golf for Women magazine. It covered everything except the price of any of these products. All it says in fine print at the bottom of the last page "give your skin an instant "sun-kissed" glow. Visit the Shiseido counter for a complimentary brilliant bronze self-tanning facial treatment and bronzing makeup application." This can all be found at Macy's so check it out then you can find out the cost of these sun care products.

This all sounds wonderful to have this sun care products do all that it claims. I have been using sun care products for years and now try to find the highest number of SPF and am using Banana Boat SPF 50 and find it works well. It also says it is waterproof and ultra sweat proof and best of all non-greasy. It has worked well for me but I also use Jergens Natural Glow moisturizer on areas of my arms and legs to get an even color. There is always those white feet that scream you are a golfer with you wear sandals so I do use the bronzing cream for that purpose. It also evens out your skin tones after tanning from the sun and gives plenty of moisturizer so your skin does not become damaged.

The products advertised in this magazine sounded great but wish they would be for sale in many other places than Macy's since I live in a small community and would have to drive to the mall to visit Macy's. It is important to protect your self while playing golf wide brimmed visors and hats including straw hats in the heat of the summer. It gets very hot here in Texas so we start playing golf early in the morning so are not out there during the hottest part of the day when damage can be done to your skin.

You Should Also Read:
magazine


Related Articles
Editor's Picks Articles
Top Ten Articles
Previous Features
Site Map





Content copyright © 2019 by Letta Meinen. All rights reserved.
This content was written by Letta Meinen. If you wish to use this content in any manner, you need written permission. Contact Sandy Eggers for details.