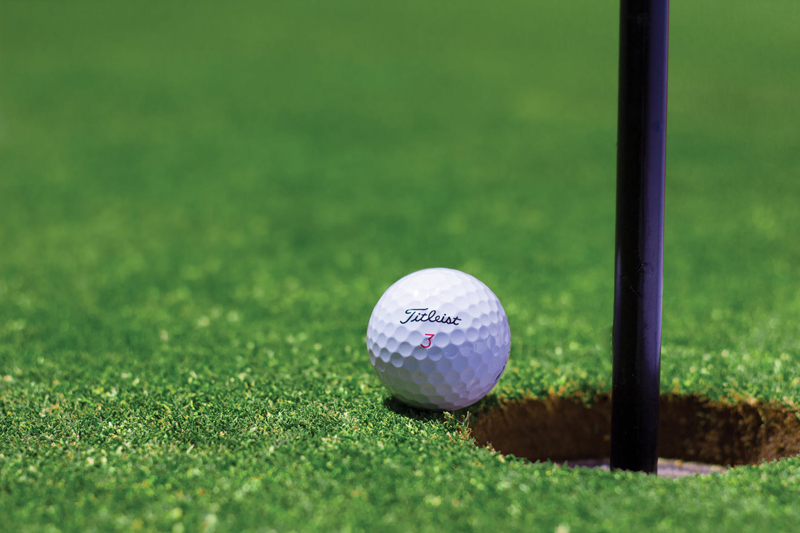 Here are some great golf quotes collected over the years.

It is a must to have a good sense of humor when you are playing golf. You will probably see everything and many of them are funny while most may cause you to use some unmentionable words.

I will hit on some of the more funny sayings or incidents that have taken place on the golf course. Many of our well known players have been known to give some outrageous remarks. Items of interest that have taken place while playing golf or watching other playing golf. Many of these were found in a book called "Golf's Most Wanted".

One such item could be when Tiger Woods was only two years old, he was appearing on the Mike Douglas Show with guest Bob Hope. They had a challenge of a putting contest and after Tiger missed three putts, he complained that the putting green was not level. I am sure this cause everyone to roar in laughter. After watching Tiger play now we believe he knew then about breaks on the putting green.

Another Tiger Woods story was when he was six he was playing an exibition round with Sam Snead. After the round Sam offered his autograph to Tiger but Tiger responded by offering his autograph to Sam.

Bob Hope was playing with Jimmy Dermart and Jimmy said to Bob that he has a great short game but unfortuntely it's off the tee.

Barry Fitzgerald was an avid golfer and won an Oscar for Going My Way was practicing his golf swing in his living room and knocked the head off his Oscar statue.

Fred Astaire preformed one of his most amazing golf scene, he tap danced while driving a dozen golf balls and all landed on the green within 10 feet of eachother.

Gerald Ford was one of the most athletic Presidents and he hit a 270 yard drive that outdistantced Gary Player and Arnold Palmer.

Hal Irwin in one of his tournaments hit a golf shot that struck a fan and lodged in her bassiere. The official had her remove the ball and Hal was given a free drop.

Alan Shepard was the first man in space to walk on the moon. He became the first golfer to hit a golf ball on the moon. He used a six iron and with the reduced gravity Alan said it went miles and miles.

Laurens Golf Course in Laurens, Iowa also serves as an airport. The grass runways cross seven of the courses nine holes. Whenever the planes take off or land the golfers scatter. I know this to be true as I have played this course when a plane was landing.

Al "Scarface" Capone was the most famous gangster but he loved to play golf. He always carried a gun in his golf bag. During one round in 1928 the gun went off accidently and shooting him in the foot.

Dwight Eisenhower enjoyed making bets during the round. One day he was playing with Bob Hope, General Omar Bradley and Senator Stuart Symington. On the first tee he said, "I just loaned Bolivia $2 million, I'll play for a dollar nassau."

It never ceases to amaze you at all the crazy things that have happened while playing golf. It is a great game so relax and enjoy it you just may run across more funny happenings on the golf course.








Related Articles
Editor's Picks Articles
Top Ten Articles
Previous Features
Site Map





Content copyright © 2022 by Letta Meinen. All rights reserved.
This content was written by Letta Meinen. If you wish to use this content in any manner, you need written permission. Contact Sandy Eggers for details.