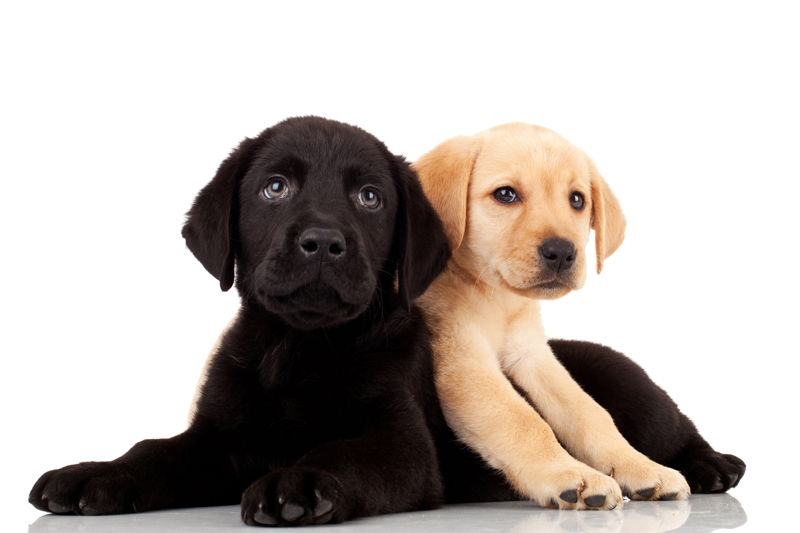 While most of us rejoice in the coming of spring, this time of renewal and rebirth isn't without it's dangers. It's also the time to make sure your dog is up-to-date on worming medications as well as flea prevention; while the good stuff might be on the expensive side, it's worth it to keep your dog -- and your home -- free of fleas.

You don't have to go far for your dog to pick up fleas; he can come into contact with them anywhere from the backyard to the park, or simply by coming nose-to-nose with another dog who is carrying them. These tiny brown insects will not only hitch a ride on a dog, but spread to infest a home, other animals that might be living there, and can even begin to bite humans.

There are more than 2,000 types of fleas worldwide, but they all have similarities. Fleas feed on blood, and some -- such as the aptly named dog flea -- thrive specifically on the blood of canines. Once female fleas get a taste of blood, they will begin to reproduce. Eggs are laid, which will then hatch in anywhere from two days to two weeks, depending on the species.

This delay in hatching is one of the things that makes fleas so difficult to get rid of. Some flea medications and pesticides such as those found in bug bombs will kill live fleas, but have no effect on the eggs. This can make fighting fleas feel like a losing battle, so reading the packaging to make sure both fleas and eggs will be killed will make the battle that much shorter. Adulticides will kill the mature fleas, while insect inhibitors will help get rid of the eggs.

Your dog will most likely know about the presence of fleas before you do. Look for scratching and itching, particularly around the base of her tail and along her belly. A severe infestation can result in your dog scratching so badly that he can draw blood or begin to lose his fur. Fleas themselves can sometimes be seen on a dog's skin, but more telling is the flea dirt -- dried blood that has already passed through the flea's system -- that will be on the skin and around the dog's sleeping area. Eggs can sometimes also be seen, as tiny white nodules.

But there's an old saying that cites an ounce of prevention, and in the case of fleas it is much, much easier to prevent an infestation than it is to fight one. Depending on your area, your veterinarian can recommend the most effective kind of pest repellent for your dog; for many, that means administering a monthly dose of a strong-smelling liquid that will get rid of fleas, ticks and other small pests.

Also, keep in mind the presence of other pets in the home. Some flea medications are safe only for use on dogs, and can be dangerous to other pets in the household. Cats who are not only around dogs but who share sleeping arrangements or toys with their canine roommates can be at particular risk. Cats who ingest some dog-only flea medications can become violently ill, so be sure to be specific about other pets when determining the best treatment.
You Should Also Read:
Keeping Your Dog Cool in the Summer


Related Articles
Editor's Picks Articles
Top Ten Articles
Previous Features
Site Map





Content copyright © 2022 by Debra Kelly. All rights reserved.
This content was written by Debra Kelly. If you wish to use this content in any manner, you need written permission. Contact Bettina Thomas-Smith for details.