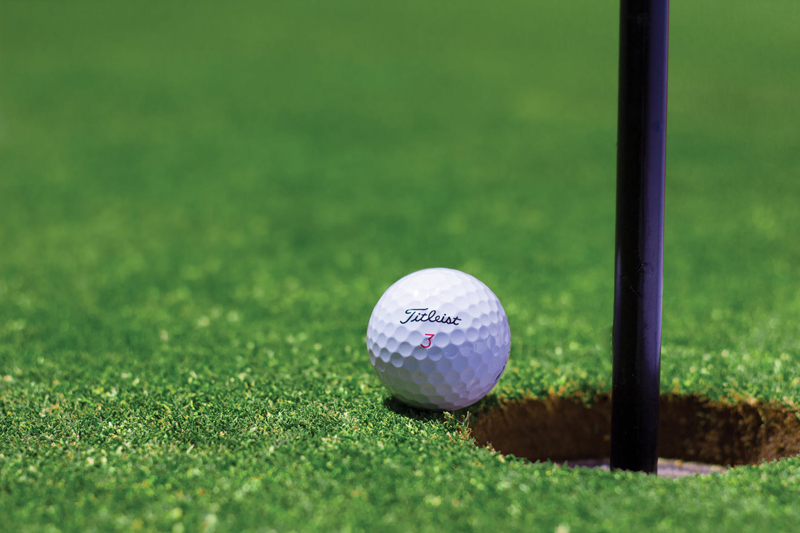 There is no other sport or game that has as many rules to consider then Golf. Many of our sports such as basketball, football, baseball you name it do not have as many rules as the game of golf. The official USGA (United States Golf Association) prints out their rules every other year. The pictures I have enclosed is the USGA rule book for 2004-2005. It is titled The Rules of Golf –And the Rules of Amateur Status. It is a fairly small size book so you can take it with you while you play it includes 137 pages to this little book. They include a full index so you can check up on any rule you think you may have failed to play properly.
The reason new rules books come out every two years as there are rules that have been amended or changed. Through out the years many things come up during tournaments that make it necessary to change and amend certain rules. These are usually listed in the beginning of the book. You will also find Etiquette rules of behavior on the course as these are guidelines to make the game enjoyable for everyone.
If you are new to golf, these rules may make you feel intimidated and tense. Try to relax as you can't remember all these rules at once. They will come up as you continue to play and your partners will let you know in a kind way so you will not be offended. I am sorry to say that there are woman golfers who have played for many years who delight in letting a new player know whenever they see an infraction of a rule. We have certain words for these types of players as we all should be more friendly and helpful in our comments so they will not get discouraged. The more one plays they become second nature to you and you can relax and your scores improve.
Along with the USGA rules it also allows golf courses to incorporate Local Rules. If there are certain holes that become a bottle neck as people get backed up because a rule was trying to be followed. For instance on water holes you must hit continually until your ball crossed the water. If it is a rather difficult hole a person could lose many balls and clog up the course. A local rule means you can change this rule to mean one or more balls in the water before you can carry it over with all penalties that apply. It does speed up play and causes less frustration to your local players.
Become familiar with these rules, it will make your game more enjoyable and improve your scores. We all play by the rules and since golf is such an individual game you count your own penalties when a rule have been broken. In tournaments players exchange score cards and this helps to keep an honest score. During regular play you generally keep your own score so be honest.


Keep this little book handy whenever you play golf it is the golfers Bible.


You Should Also Read:
The Rules of Golf
USGA Publications Orders
USGA Members


Editor's Picks Articles
Top Ten Articles
Previous Features
Site Map





Content copyright © 2022 by Letta Meinen. All rights reserved.
This content was written by Letta Meinen. If you wish to use this content in any manner, you need written permission. Contact Sandy Eggers for details.