The Stigma Against Scifi TV - The Networks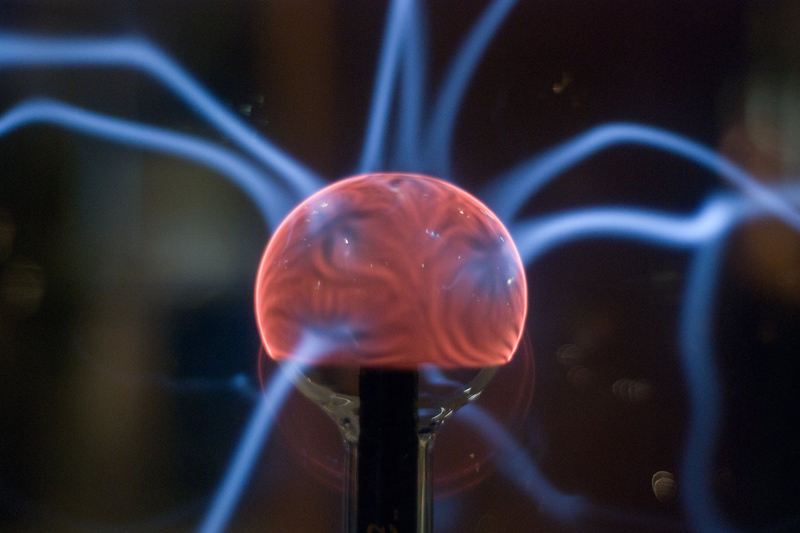 The stigma against scifi TV doesn't stop with regular television viewers. In response to my last feature an editor from Galactica.TV reminded me that it's often the network's attitude that has resulted in the constant cancellations of our favorite shows. While viewers have some say, it seems more often lately that it doesn't really matter how high the Nielson ratings are.

In recent years we've seen "soft-core" scifi shows—"Buffy", "Angel", "Alias and others—become successful. "Lost" managed to inspire a few similarly-themed series in following seasons, such as "Invasion" and "Surface, " which were more clearly scifi and didn't last. True scifi shows rarely last more than a season on the major networks. Put on a truly groundbreaking scifi program like "Firefly" and it lasts thirteen episodes. And if that show didn't have Joss Whedon behind it, I'm not sure it would have been green-lit in the first place. This trend is unfortunate, since it's possible these shows require time to come into their own, or need viewers to have a longer attention span than usual to understand and appreciate the mythology.

The fact is, "hard-core" scifi TV shows have to struggle through more than just ratings difficulties to stay on the air. It's fairly common knowledge around scifi circles now that the popularity (of lack thereof) of 1978's "Battlestar Galactica" was not directly responsible for its cancellation. The show was constantly switched around to different timeslots and preempted. It cost a lot to make (although some say not quite the million dollars per episode that was reported) Yet despite this, it finished its season in the top 25 of all TV shows, and was promptly canceled. ABC said the show did not live up to expectations. According to most reports, the network still made millions on "BSG." So what happened?

In 1984, the miniseries "V" became so popular that NBC decided to turn it into a series. But the way they did it—without original producer Kenneth Johnson, without respect to the original story, the original characters, genre standards or even common sense, and eventually getting rid of half the original actors—turned "V-The Series" into a spectacle that only asked, "What is Diana eating this week?" Like other scifi series, it was aired on Friday nights, often preempted and lasted one season. It ended on a cliffhanger.

Here's a more recent example—different time, same bull. "Firefly" had the same problems—it came on Friday nights, and constantly preempted and moved—but with an additional handicap: it wasn't even aired in the correct order. The pilot was the last episode shown. "The Train Robbery," the episode the network decided to show first, had to be hastily edited to include some backstory. Afterwards, the boxed DVD set of the series sold so well that Fox had a justification, other than making producer Joss Whedon happy, to make the movie "Serenity." This was a show that was not allowed to find its audience while it was on—and its popularity later proved that there was indeed an audience to find.

Yet another example: "Stargate SG-1" was a recent victim of the SciFi Channel, which itself picked up the series after it had been canceled by Showtime after a five-year run According to most accounts SciFi just felt the show was getting too expensive, and decided to get rid of it after 10 years of solid ratings. From my own analysis it does seem like this move has hurt the SciFi Channel's ratings but it's kinda hard to tell because of the way SciFi has been spinning its ratings information. (By my count "BSG" has lost at least 0.4 million viewers a week since "Stargate" stopped being its lead-in, but this is not in any way official.). Which means that despite the real possibility that it was harming its own shows—and "Stargate" fans were pretty vociferous about boycotting the channel once the news got out—SciFi still chose to cancel a series that was doing well for it.

I spent some time last week railing about the viewers' stigma against scifi television, but the truth is that nothing is going to change in the television world until the networks change their attitudes. This is where the stigma really harms us. It means we either get shows that last no time at all and go straight to DVD, or we get franchises like "Star Trek" that are run into the ground after repeated and repeated exposure. Even here, networks seem keen on killing scifi.

Today, cancellation isn't the death knell it used to be—with enough fans, a show can return as a movie, or a TV movie, or at least reach many more people on DVD. But it's not the same, as I think "Stargate" fans can tell you, as seeing new episodes and situations every week. And the stigma against scifi TV at the networks means a lot of great and important stories remain untold. Now that's a shame.

Although I can't think of many American scifi shows I liked that made it past the one season mark (with some notable exceptions, like shows in syndication, "Star Trek" and "The X-Files"), it's worth noting that the new "Battlestar Galactica" is currently in its third season—an anomaly, as I think you'll agree. Like other genre shows, it costs a lot to produce—plus, it has a huge cast and there's talk of a direct-to-DVD film during the break between the third and fourth seasons, assuming that the series continues (at the moment, there is some question about this). Maybe "BSG"'s success can be explained by the fact that the show is on cable TV, which has a little more freedom than network TV. Maybe it can be explained by the critical accolades the show has received and the Scifi Channel buying into its own hype, or by good ratings among young men (a notoriously difficult audience segment to reach). Whatever the circumstances, it's clear that something extraordinary has happened with this one show—and "BSG" is an exception to the rule. Perhaps we should look more closely at this series and why it has succeeded when others haven't—and maybe we'll be able take lessons away from that which will help us save our other favorite TV shows.

You Should Also Read:
Galactica.TV
BSG Article at Cylon.org


Related Articles
Editor's Picks Articles
Top Ten Articles
Previous Features
Site Map





Content copyright © 2022 by Helen Angela Lee. All rights reserved.
This content was written by Helen Angela Lee. If you wish to use this content in any manner, you need written permission. Contact Helen Angela Lee for details.