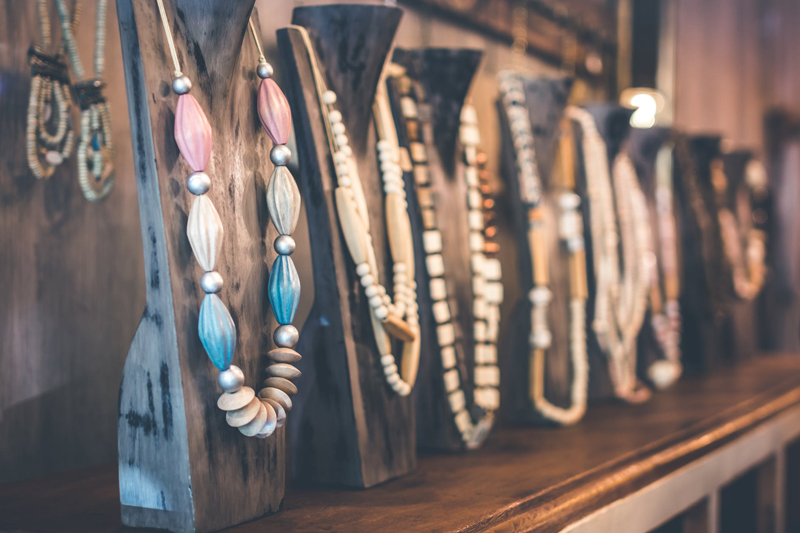 The question of polymer clay toxicity has been controversial within the polymer clay artist community. Scientific studies, package labels, and rumors create confusion over whether polymer clay may be hazardous to work with or even touch. It's true that polymer clay's two essential ingredients have been associated with environmental and health concerns. Here's a brief look at these ingredients, what the experts have to say, and whether you should be concerned about polymer clay safety.
Polyvinyl Chloride (PVC)
Polymer clay is made primarily out of PVC, a hard plastic that's commonly used in construction and other industries. PVC is made from a chemical known to cause cancer, and its manufacture creates some hazardous byproducts that are released into our environment, including dioxin. It's believed that these substances can also be released when PVC is disposed of and begins to break down, or when it is burned. Since it's not biodegradable and usually not recycled, PVC also creates a general disposal concern.
Although PVC raises its own environmental and health issues, it's another ingredient in polymer clay - called phthalate - that has caused the most concern over safety.
Phthalates
Phthalates are plasticizers; they're what make polymer clay soft and workable. In recent years there have been serious issues regarding their use in children's plastic toys. Phthalates have been linked to a variety of health problems, including birth defects and neurological damage. With polymer clay, the question is whether dangerous levels of phthalates can enter the body through ingestion (such as when children place clay in their mouths), touch, or inhalation of vapors (especially during firing).
Scientific Studies
In July 2002, an environmental watchdog group called Vermont Public Interest Research Group, Inc., (VPIRG) published a study concluding that polymer clay was potentially hazardous. They conducted laboratory analysis of the two leading brands of polymer clay and found that both contained significant levels of dangerous phthalates. They also conducted experiments to determine whether polymer clay users were exposed to those phthalates. According to the study:
"The . . . lab found that, when prepared as directed, polymer clays could expose children and adults to significant concentrations of phthalates . . . from both handling the clays and breathing in the air contaminated with phthalates during the baking process." (From Hidden Hazards - Health Impacts of Toxins in Polymer Clays, Executive Summary, VPIRG, July 2002.)
As a result of their findings, VPIRG called for a moratorium on the use of polymer clay until further studies could be performed to confirm that the clay was not dangerous. They also asked for better labeling of clay by its manufacturers.
Soon after the VPIRG study was published, the Art & Creative Materials Institute, Inc., (ACMI) published a press release challenging VPIRG's findings and restating its belief that polymer clay is not hazardous when used as directed. ACMI is a professional organization made up of art and craft materials manufacturers. This organization has provided their "certification" that some brands of polymer clay are "non-toxic."
In the press release, ACMI pointed out that the Consumer Product Safety Commission "has extensively tested samples of polymer clay for safety concerns . . . . [and] found that [it] did not contain any volatile organic compounds and that no acid gases were released if the clay was baked to 163o C (325o F)." (From Phthalates in ACMI-Certified Polymer Clays, ACMI, July 30, 2002.)
Should You be Concerned?
Unfortunately, we all need to make a judgment call about the safety of polymer clay and whether we choose to use it. We do know that there are millions of active polymer clay artists, and their clay doesn't seem to be sending them all to the hospital. If the clay were extremely hazardous, it would probably be more obvious.
That said, chemicals in polymer clay have proven to be hazardous at some levels and in some circumstances. Common sense tells us we should keep that in mind when using it. I personally wouldn't recommend allowing children to play with polymer clay unsupervised, and I think everyone - children and adults - should wash their hands thoroughly after handling it. Additionally, I think clay should be fired in a well-ventilated room.
You should also avoid over-heating clay or firing it for longer than necessary. The reputable jewelry-making supplies dealer Rings-n-Things provides this additional recommendation on its polymer clay information web page:
"If you seriously delve into polymer clays, you will probably want to invest in a second oven for convenience, if not for potential long-term health reasons. All of these polymer clays are non-toxic and well-tested, but it somehow seems foolish to be cooking food in the same oven in which you are daily cooking plastic." (From https://www.rings-things.com/POLYMER.HTM, visited July 26, 2006.)
Understand that although the major brands of polymer clay are "certified non-toxic," this does not necessarily mean they are 100% safe. The non-toxic certification by ACMI is provided by an organization of manufacturers, which some argue equates a conflict of interest. It's probably true that the manufacturers don't want to stop making polymer clay; but they also don't want to be responsible for (and sued over) detrimental effects to people's health. They do have motivation to make sure their products are safe.
We should also consider the environmental health and safety implications of PVC production and disposal. On one hand, polymer clay only accounts for a small fraction of the PVC manufactured today, so its impact may be negligible. On the other hand, if you pride yourself on being environmentally-friendly as much as possible, polymer clay may not be for you.
What do you think? Share your comments in the Jewelry Making forum.
You might also be interested in the following books on general health and safety:
Some links in this article point to websites not associated with BellaOnline.com. BellaOnline.com is not responsible for the material found there.
---
Chris Franchetti Michaels is a writer and jewelry artisan specializing in beaded designs, wire work, and metal fabrication. She is the author of the books Teach Yourself Visually: Jewelry Making and Beading, Beading Quick Tips, and Wire Jewelry Quick Tips. Visit her website BeadJewelry.net for more jewelry-making help and inspiration.
You Should Also Read:
BellaOnline Jewelry Making Shop
Getting Started Making Polymer Clay Jewelry - Basic Techniques
Getting Started Making Polymer Clay Jewelry - Preparation


Related Articles
Editor's Picks Articles
Top Ten Articles
Previous Features
Site Map





Content copyright © 2022 by Chris Franchetti Michaels. All rights reserved.
This content was written by Chris Franchetti Michaels. If you wish to use this content in any manner, you need written permission. Contact Susan Mendenhall for details.